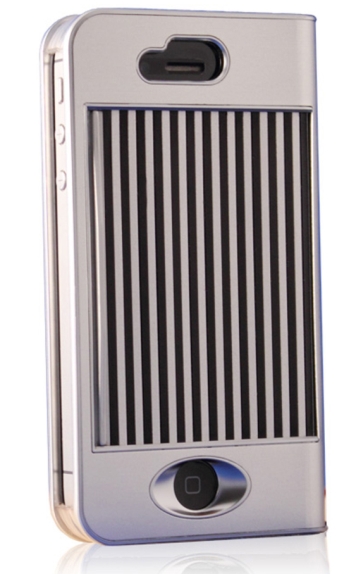 This has to the be the weirdest looking iPhone case to be ever launched. TopKase is launching the Aegis Aluminum case for the iPhone 4 and 4S which looks exactly like the image above. Wondering you will use your iPhone after putting this case on ? The case has a sliding shutter which protects the touchscreen when not in use and it cleans the  screen automatically with a concealed microfiber cloth.
The case is made of Anodized aluminum and also packs silicon rubber pads for protection from drops. If you are not a fan of screen protectors like me , this case although pricey is worth considering.
Watch a video of the case in action below
httpv://www.youtube.com/watch?v=IGcqZ71k0kc
You can buy this case for $59.95 in red, black, pink, blue, purple, and silver colors.  The shutter comes in silver or black.  Now you can get your own venetian blinds for your iPhone !