The video streaming platform has been on the tablets for some time now, but now Sony wants a simple music streaming app which can run on any of the Android tablets, which will also provide access to the cloud based music unlimited network. it will be attainable via download , an app for any Android tablet junkie to freak out on, though this app will be hitting on Sony Ericsson's Tablet S first.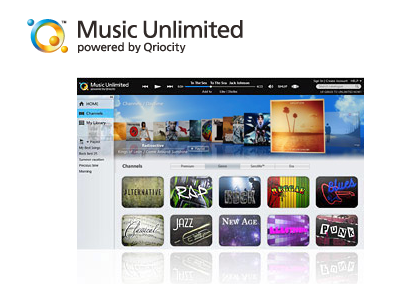 This is what Sony had to say: "As one of the largest digital entertainment services, Sony Entertainment Network aims to bring new ways for consumers to enjoy digital music and video," said Tim Schaaff, President, Sony Network Entertainment. "The launch of the Music Unlimited service on Sony Tablet marks one of our many significant steps to satisfying the mobile demands of our current consumers while opening up our cloud-based music service to completely new audiences."
The user can now navigate between album view and the inventory view, which is quite agile, and actualize playlists quicker and identify the related artists with much ease.  Now the service has been at hand for various Android smartphones for quite some time, the latest v1.2 app allows tablets to avail the service. The modernized application thus brings a very modified and harmonized user interface.
A 180-day trial of the Basic plan absolutely free at this moment for Sony Tablet S users. This exciting new service is also accessible in nine various nations with an elementary subscription at $3.99 monthly and the premium subscription at only $9.99 monthly.