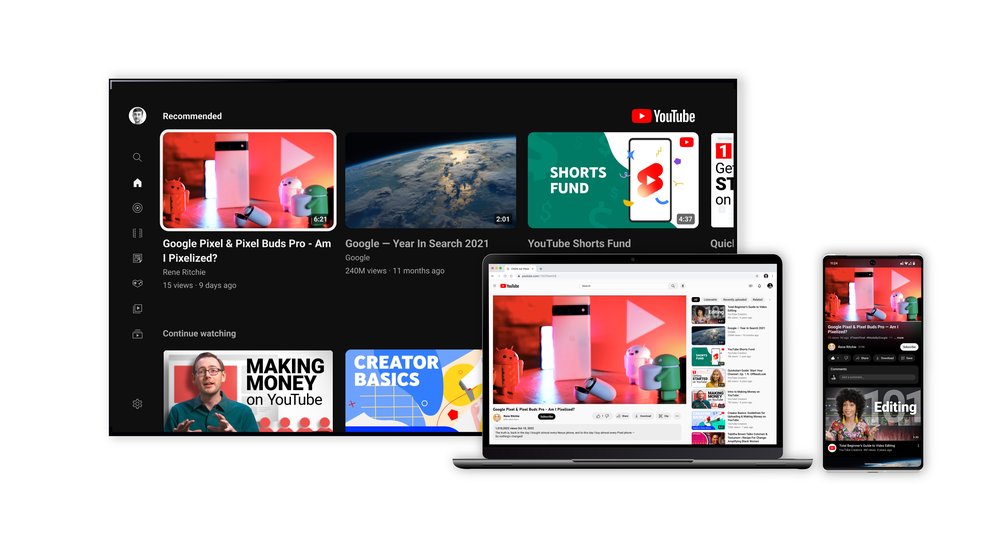 YouTube is revamping its streaming experience for both viewers and advertisers. In a Kantar survey, over half of weekly video viewers reported that YouTube was the first app they opened on their TV screens.
Moreover, Nielsen Gauge Report data reveals that YouTube has maintained its lead in streaming watch time on connected TVs for nine consecutive months.
New Formats for Enhanced Engagement
YouTube said that it is dedicated to providing the best possible streaming experience on connected TVs. Last year, the company updated the ad experience to give it a modern look.
In May, it introduced CTV-first formats, including non-skippable ads and Pause experiences, along with shoppable ads on CTV and a send-to-phone feature for second-screen users. Recently, they've brought feed ads to the big screen, allowing viewers to interact with ads seamlessly.
Reducing Interruptions for Viewers
YouTube said that it understands that viewers prefer different ad experiences depending on the content they're watching. For long-form content, 79% of viewers prefer grouped video ads rather than ads scattered throughout a video, it said.
To cater to this preference, YouTube said that it is exploring options to reduce interruptions, such as fewer, longer ad breaks, to create a smoother viewing experience.
Clarity on Ad Break Length
Google, YouTube's parent company, aims to improve ad transparency. They are working on providing viewers with more information about the length of ad breaks.
Research shows that viewers prefer knowing the total time remaining in the ad break rather than the number of ads being served. Google plans to test this updated CTV ad experience soon to help viewers gauge ad break length more easily.
Changes in YouTube Advertising Formats
Earlier on April 6, 2023, YouTube discontinued overlay ads. Starting in November, they will simplify ad format choices that appear before or after videos to enhance creator revenue.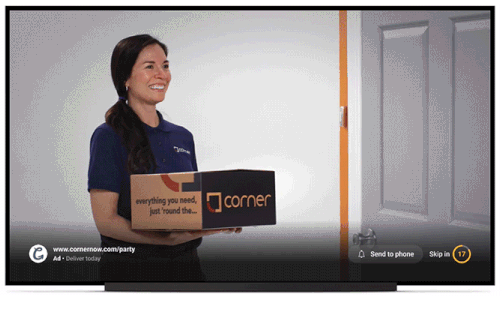 Going forward, when you enable ads for new long-form videos, YouTube will display pre-roll, post-roll, skippable, or non-skippable ads as appropriate. Mid-roll ad settings will remain unchanged, and existing ad settings for long-form videos will be retained unless modified.
YouTube Advertising Formats at a Glance
Skippable video ads: Viewers can skip these ads after 5 seconds.
Non-skippable video ads: These ads must be watched before the video.
Bumper ads: Short, non-skippable ads of up to 6 seconds, shown before the video.
Bulk Ad Format Updates: Set ad formats for multiple videos at once.
YouTube Shorts Ads: Ads on Shorts are swipe-able video or image ads that appear between Shorts in the Shorts Feed.
Default Ad Settings: You can set default video ad types for your channel's new uploads.
Ads Outside the Video Player: Watch feed ads appear in the recommended videos feed below the player on mobile and next to the player on computers, but they cannot be controlled from YouTube Studio.
Back-to-Back Ads: Also known as ad pods, back-to-back video ads occur when you enable skippable or non-skippable ads on long-form videos (at least 5 minutes in length).
Announcing the updates, Romana Pawar, Director, Product Management, YouTube Ads, said:
With over 700 million hours of YouTube content being watched daily on TV screens, the demand for new storytelling is growing. Advertisers have the opportunity to move with their audiences and be at the heart of TV's biggest shift in decades. We're excited to bring these experiments to the big screen and for you to experience them.