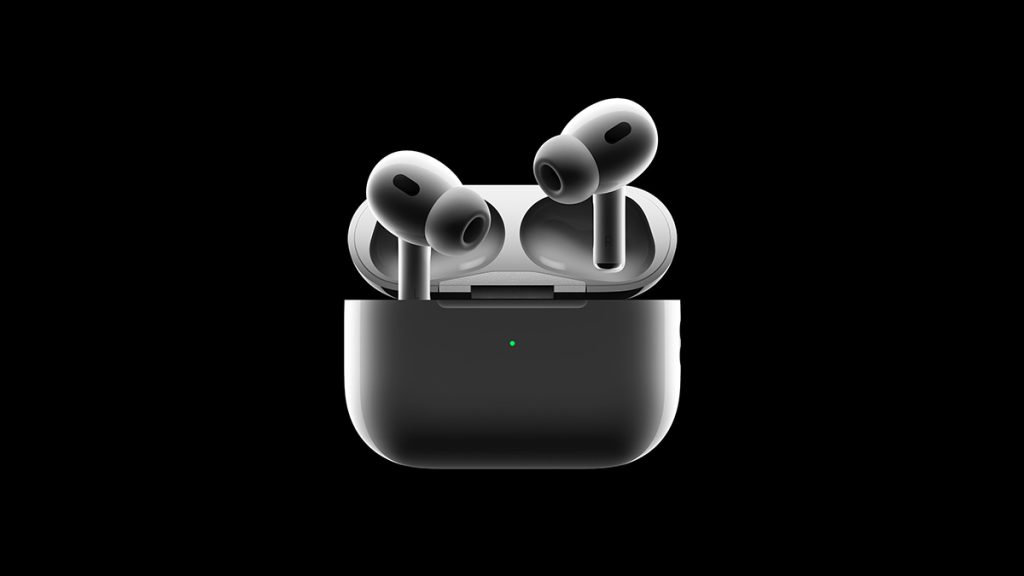 Apple is reportedly working on several enhancements for its popular AirPods earbuds, with a focus on expanding its wearables business.
According to Mark Gurman of Bloomberg, the tech giant aims to introduce additional health sensors to AirPods, including the ability to measure body temperature from the ear canal.
Upcoming AirPods Pro: USB-C and Hearing Test Feature
The upcoming AirPods Pro model, expected to arrive in the coming months, is rumored to feature USB-C for its wireless charging case instead of Lightning.
In addition, Gurman suggests that Apple might introduce a hearing test feature that plays different tones and sounds, enabling AirPods to assess a person's hearing capabilities.
This feature is designed to assist users in identifying potential hearing problems, similar to the ECG app on the Apple Watch that monitors for heart conditions.
Apple's Dedication to Health-Related Enhancements
Gurman indicates that Apple intends to include more health sensors in future AirPods, potentially allowing them to measure body temperature from the ear canal.
Future Boost for AirPods: Hearing Health, Body Temperature, and More
Apple is now preparing to give AirPods a significant boost. It is exploring the integration of new hearing health and body-temperature features, as well as planning to introduce more affordable models and transition to USB-C charging ports.
Moreover, the upcoming AirPods will have connections to the Vision Pro headset set to be released next year. These capabilities will supplement the previously announced software features in iOS 17, along with the plans for new AirPods Pro and Max models.
AirPods and Vision Pro
According to Gurman, AirPods will also play a crucial role in the Vision Pro headset. While the headset includes built-in speakers, it can also be paired with second-generation AirPods Pro models through a special pairing algorithm.
This feature is particularly useful in situations where users want to enjoy their audio without disturbing others, such as during flights or long car rides. The integration of AirPods with Vision Pro aims to provide an even more immersive audio experience.
New features coming to upcoming AirPods
During the recent Worldwide Developers Conference, Apple offered a preview of new AirPods features that will launch alongside iOS 17.
These features include long-awaited functionalities such as a button press to mute and unmute during calls, improved device switching when paired with AirPods, and Adaptive Audio, which automatically adjusts between noise cancellation and transparency modes.
Price Cut for AirPods
According to Mark Gurman, Apple might explore the possibility of reducing the price of its entry-level AirPods. The second-generation models are already considered reliable and offer value at their current price point of $129. However, lowering the price to $99 could make them an even more enticing option and an attractive choice for potential buyers.
Such a move has the potential to strengthen the AirPods' position in the market and make them formidable competitors. Additionally, he expects that the AirPods Pro 2 is expected to be released in the fall, coinciding with the launch of the iPhone 15.