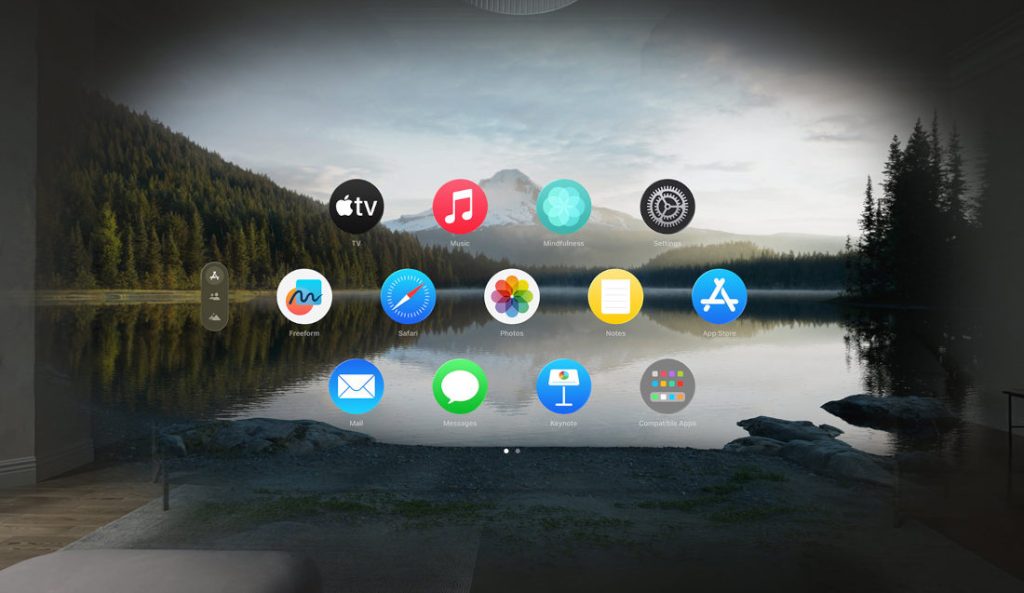 Today, Apple announced the release of cutting-edge software tools and technologies designed to empower developers in creating app experiences for the Apple Vision Pro.
This revolutionary spatial computer represents Apple's foray into the realm of spatial computing, offering users a unique way to interact with digital content in their physical surroundings using natural inputs like their eyes, hands, and voice.
Unleashing the Potential with visionOS and Infinite Canvas
With visionOS, the world's first spatial operating system, Vision Pro unlocks limitless possibilities by seamlessly blending digital content with the physical world.
This opens up an entirely new class of spatial computing apps for developers, enabling extraordinary experiences. The infinite canvas in Vision Pro offers an expansive platform for creativity and innovation.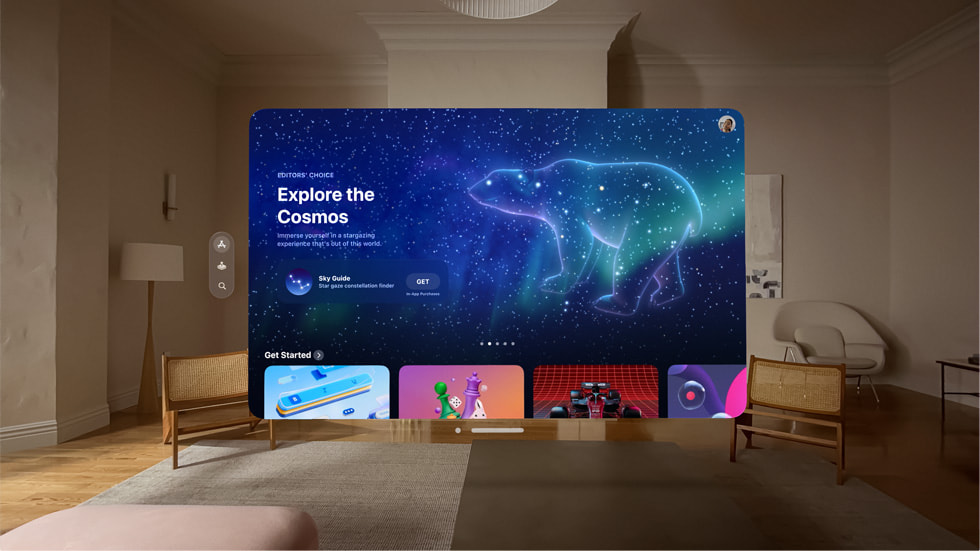 Empowering Developers with Advanced Tools
The visionOS SDK equips developers with powerful and distinctive capabilities to create immersive app experiences across diverse categories such as productivity, design, and gaming.
Apple will soon establish developer labs in multiple global locations (Cupertino, London, Munich, Shanghai, Singapore, and Tokyo), providing hands-on experience to test apps on Apple Vision Pro hardware and offer support from Apple engineers. Additionally, developers can apply for developer kits to expedite the development, iteration, and testing of their apps directly on Apple Vision Pro.
Leveraging Familiar Frameworks for Seamless Development
Developers can leverage familiar foundational frameworks from other Apple platforms, including Xcode, SwiftUI, RealityKit, ARKit, and TestFlight, to harness the groundbreaking features of Apple Vision Pro.
These robust tools enable the creation of various app types with different levels of immersion, such as windows with depth and 3D content, viewable volumes from any angle, and fully immersive spaces with unbounded 3D content.
To optimize 3D content for visionOS apps and games, developers can utilize the Reality Composer Pro tool available with Xcode, ensuring stunning visuals. Furthermore, developers can explore and test their apps in the visionOS simulator, simulating different room layouts and lighting conditions. Accessibility features are integrated into every developer framework to ensure inclusivity for all users.
Availability
Beginning next month, developers working with Unity's powerful authoring tools for building 3D apps and games can seamlessly port their Unity apps to Apple Vision Pro, harnessing its powerful capabilities.
Members of the Apple Developer Program can access the updated visionOS SDK, Xcode, Simulator, and Reality Composer Pro through developer.apple.com.
Commenting on the launch, Susan Prescott, Apple's Vice President of Worldwide Developer Relations, said:
Apple Vision Pro is a game-changer for computing platforms. Developers can use familiar frameworks to build visionOS apps and take their development to the next level with innovative tools like Reality Composer Pro. Spatial computing unlocks new opportunities for developers to create unique experiences for their users, whether it's connecting, being productive, or enjoying new types of entertainment. We're excited to see what our developer community will create.