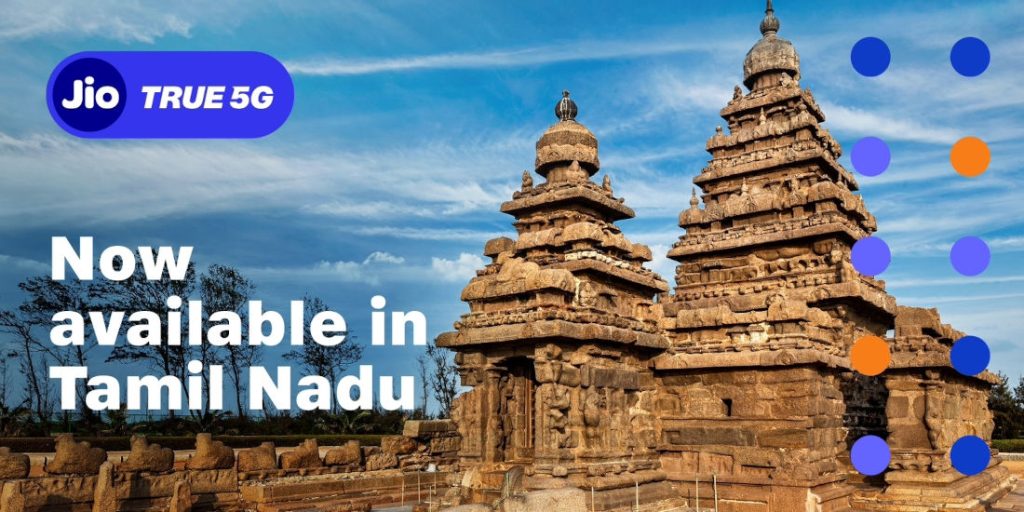 Jio launched its 5G services in Chennai in October last year, today it has expanded the 5G footprint in Tamil Nadu by launching in six key cities namely Coimbatore, Madurai, Tiruchirappalli, Salem, Hosur & Vellore, taking the total number of Jio True 5G cities to 101 across the nation.
The Honourable Minister for Information Technology & Digital Services, Thiru T. Mano Thangaraj announced this launch today in Coimbatore, in the presence of Dr. Neeraj Mittal, IAS, Additional Chief Secretary, Information Technology & Digital Services Department, TN Govt.
Jio said that it has invested over Rs. 40,000 crores for deploying the 5G network in Tamil Nadu and provided employment to almost 1 lakh people in Tamil Nadu, directly and indirectly.
Starting today, Jio users in the above cities will be invited to the Jio Welcome Offer, to experience Unlimited Data at up to 1 Gbps+ speeds, at no additional cost.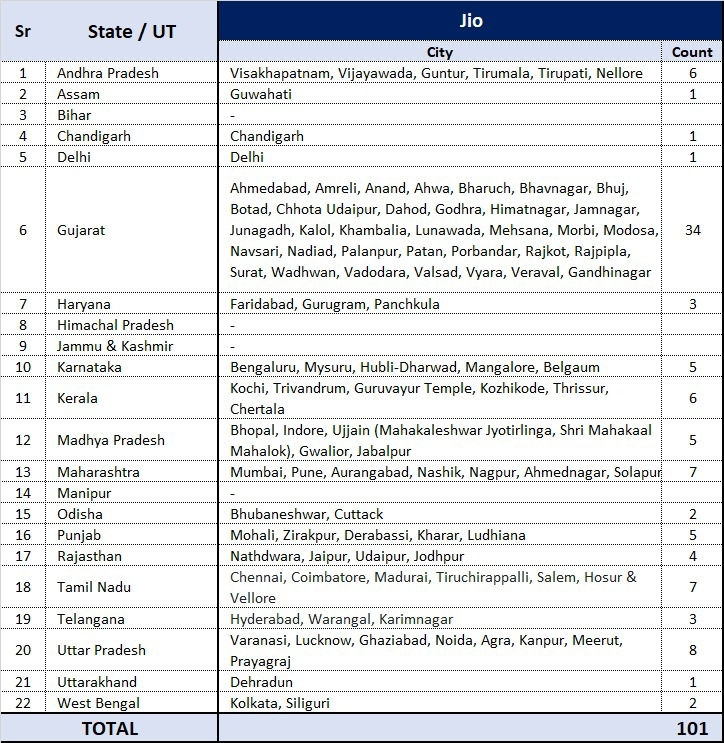 Speaking at the event, Honourable IT Minister Thiru T. Mano Thangaraj, said:
I am happy to launch Jio's True 5G services in Tamil Nadu. 5G services in the long run will bring transformational benefits for people of TN. Tamil Nadu government has special focus on the start-up ecosystem, and the advent of 5G services in the state will give a great boost to the start-ups here that are working on new technologies such as IoT, Blockchain, AI, Machine Learning & Data Analytics in Tamil Nadu.
Commenting at the occasion, Jio Spokesperson said:
We are excited to expand Jio True 5G in six more cities in Tamil Nadu. Soon, Jio True 5G network will be present across the length and breadth of Tamil Nadu. By December 2023 every village and town of TN will have Jio's True 5G services.

With the launch of Jio's True 5G services, Tamil Nadu is not just getting the best telecommunication network, it will also open new growth opportunities in the areas of e-governance, education, healthcare, IT and the SME business. Jio True 5G will also enable citizens and the government to remain connected on a real-time basis and will assist the rapid reach of government schemes to the last mile user.

Jio engineers are working round the clock to deliver True-5G to every person in TN because of the transformational power of this technology and the exponential benefits it can deliver to every person. We are grateful to the Honourable Chief Minister Thiru M.K. Stalin and the Tamil Nadu government for extending their support in digitizing Tamil Nadu and taking it forward.