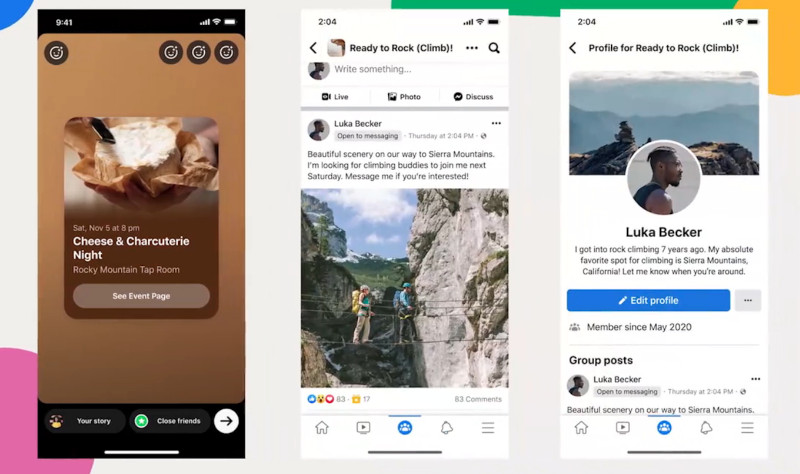 At the sixth annual Facebook Communities Summit today, Meta unveiled new features for Facebook Groups in addition to announcing a number of adjustments to help users engage more deeply with the issues that matter to them, strengthen community culture, and make managing their groups simpler for admins.
Most Facebook users belong to at least 15 groups, and over 100 million individuals join groups daily, the firm said. Earlier, Meta introduced new ways to customize the Facebook feed.
New Ways to Engage More Deeply With Your Communities
The firm is adding more ways to connect over shared interests to discover content and communities on Facebook as follows:
Reels in Groups: Reels in Groups lets community members share stories and connect. Imagine a makeup-obsessed gang exchanging their latest beauty tips. To bring their stories to life, group leaders and members can add audio, text overlay, and filters to their films before uploading.
Share a public Facebook event for your community to your Instagram story: This feature can help you promote your community, whether you're a group admin planning a meet-up to celebrate a milestone or a member sharing your enthusiasm with others.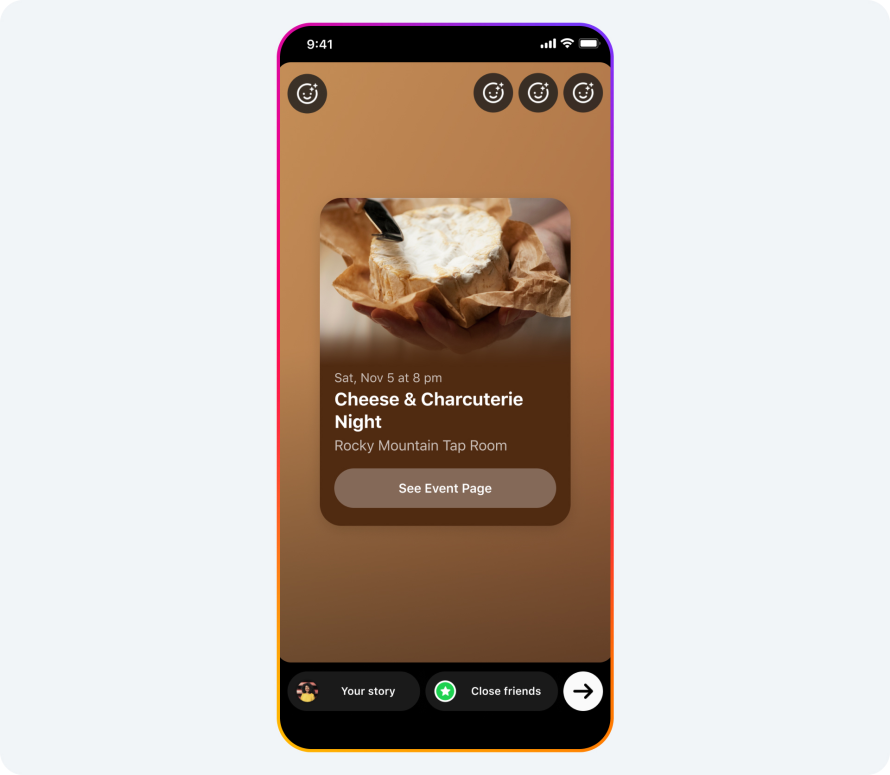 Updates to your Group profile
To make community ties and member connections easier, Facebook is piloting group profile upgrades as follows:
Customize the information in your About Me: Use this section to communicate community information. This can assist admins and members get to know one other and develop content that fits the group's interests.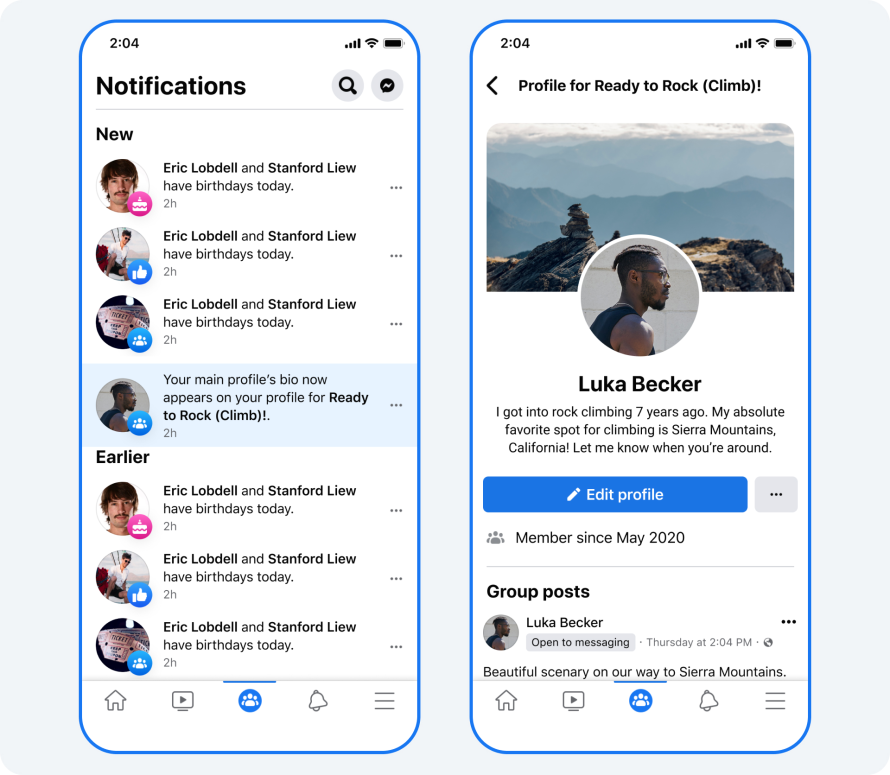 Add an indicator to your profile if you're open to messaging: This shows other like-minded users that you want to connect over shared interests.
Facebook announced this year that admins can create channels to engage with their groups in more intimate settings. Community Chats, which let people chat in real time about their interests via text, voice, and video, are available in over 140 countries.
Black Girls Culinary, a Facebook group where people share their recipes, uses Community Chats to create Meatless Monday chat channels and audio channels to discuss cooking ideas in real time.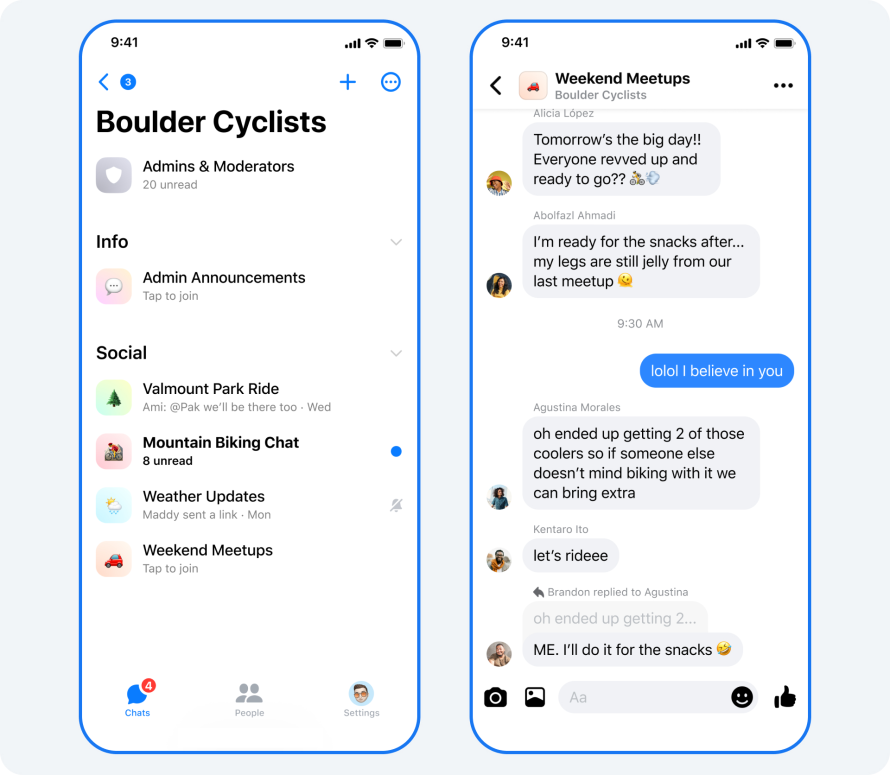 They can effortlessly add an event chat to group events, so people can discuss events before, during, and after.
Facebook is testing the option for group managers and moderators to create view-only chats to deliver one-way communication to all members without having to actively maintain or respond to chat messages. An admin-only chat lets admins and moderators collaborate in real time.
New Admin Tools
New tools help admins engage, use, and responsibly advance their group's culture:
Community Contributions:
Facebook is working on a new way for admins to recognize outstanding contributors. These people might earn points for participating in the community or commenting on posts.
The gaming community can exchange tips on new features, games, and characters. The group's top contributors will get badges for their profiles, which will make it easier for admins to give out positions.
Socializer:
Facebook is trying out a new admin role to recognize people who are active in their communities and make others feel welcome, connected, and inspired. Socializers in music festival communities share photos and videos to inspire others.
Admin Assist
Facebook is updating its Admin Assist function, which automatically moderates groups based on admin-set criteria.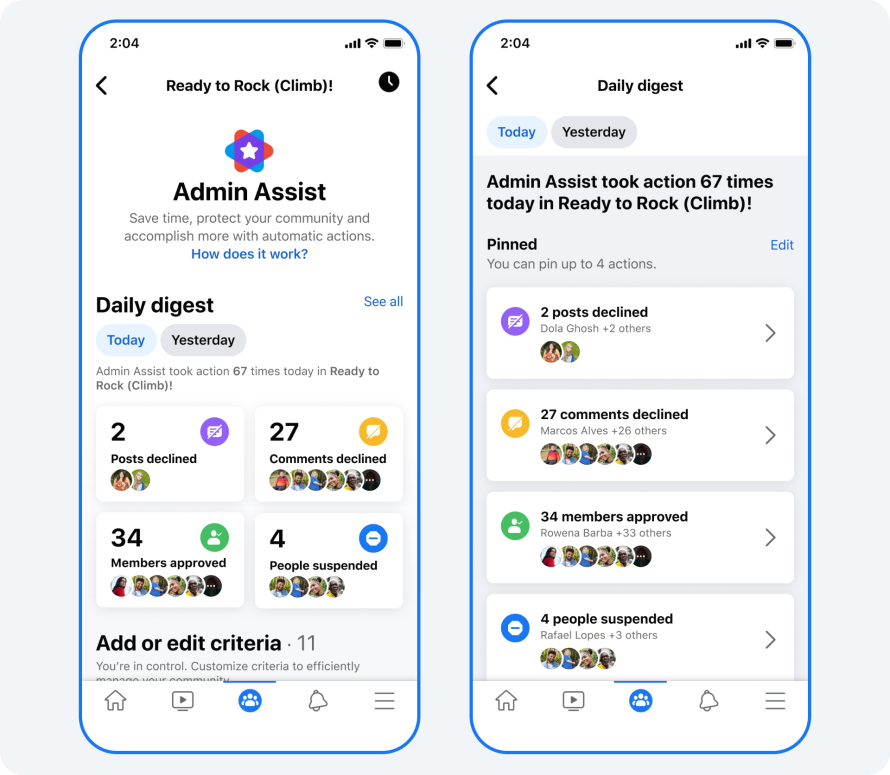 New treatments for false information: Group admins can automatically transfer posts marked as false by third-party fact-checkers to awaiting posts, so they can evaluate them before deleting them to make content more dependable for the community.
Daily Digest: A new daily report of community actions based on admins' criteria lets group admins see how Admin Assist helps them manage their community.
Flagged by Facebook
According to Facebook's recent Community Standards Enforcement Report, the company is testing an extension to "Flagged by Facebook" that lets certain admins of qualifying groups use more context and approve some content that would otherwise be flagged as bullying or harassment.
It further states that it utilizes several factors to determine a group's eligibility for this functionality, including that the group admin must not have been the admin of a group we've removed. In this test, a fish tank enthusiast group admin might approve a flagged comment that terms a fish "fatty."
Community Accelerator Program
The 2022 Community Accelerator Program offers community leaders four months of training, mentoring, and financial support to assist them in deepening the impact of their community through Meta technologies. The chosen participants from all over the world will be revealed via Facebook today.
Speaking on the announcement, Tom Alison, Head of Facebook, said,
Building community is core to Facebook's mission in bringing the world closer together, and while community has made its way into every corner of the app, Groups continue to be the central place where people go to do more together.

Today, we're hosting the Facebook Communities Summit for the sixth year, announcing a number of changes to help people engage more deeply around the things they care about, strengthen community culture, and make it easier for admins to manage their groups.