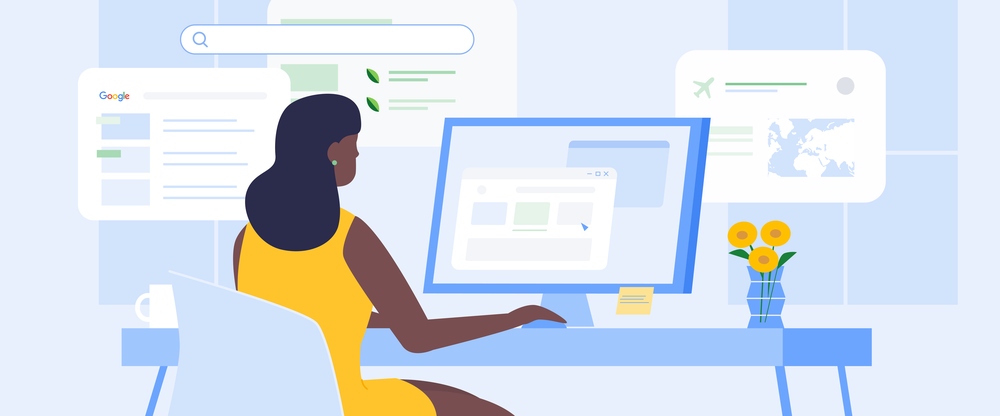 Google Search offers its proprietary travel tools when you do a search related to it. Google is now including a new filter when searching for flights and hotels. The new filters will make it easier to find eco-friendly alternatives.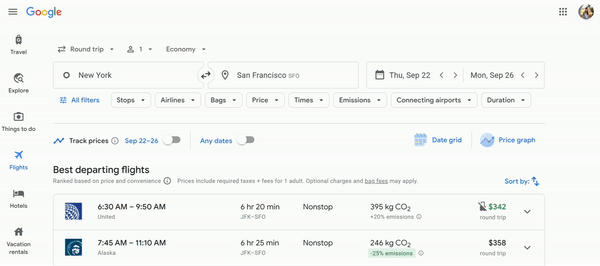 For instance, if you want to view only flights that have lower emissions compared to the average for similar trips, simply tap the "Low Emissions" filter on Google Flights. When you search for hotels, your results will include a new "Eco-certified" filter. This will limit your search to eco-certified properties that carry a certification from a trusted third-party group.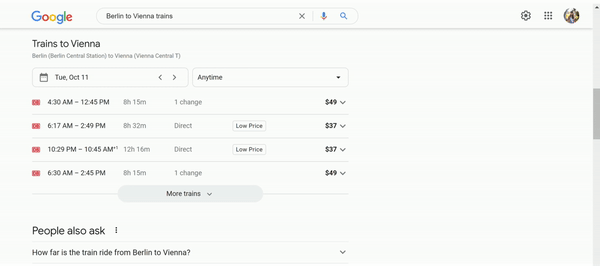 In addition, when you search for trains, Google has added a new feature that will allow you to shop for train tickets directly on Google Search for travel in and around select countries. Once you've decided on the best train, there's a direct link to the partner's website where you can complete your booking.
This new addition to train searches is currently only available in Germany, Spain, Italy, and Japan. Google also promises that as we collaborate with other rail providers, this feature will be expanded to more locations.