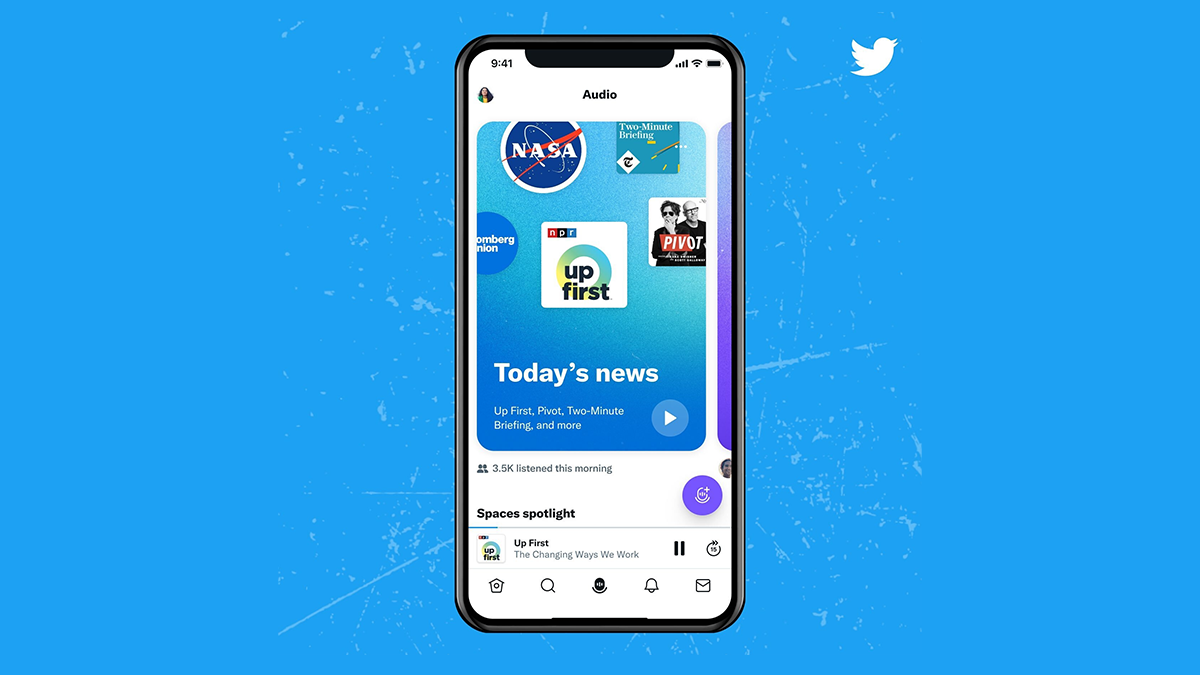 Podcasts are being incorporated by Twitter into the brand-new Spaces Tab in the Twitter app for iOS and Android. The social media platform announced in a blog post that starting today, it will test the updated Spaces Tab on a global sample of users at random, but only in English. Podcasts from all over the world will now be featured in spaces where live audio conversations take place.
Additionally, it will have tailored information organized into categories like news and sports. The interface will make podcast recommendations based on the content users frequently engage with. Bringing people closer to the concepts, stories, and artists they know and love is at the heart of Twitter, according to the company, regardless of where the conversations take place. Twitter claims that some posts require more than 280 characters.
good news, today we're starting to test a new Spaces Tab

even better news, it includes podcasts, themed audio stations, and (of course) recorded + live Spaces pic.twitter.com/TGS2aVsUI1

— Spaces (@TwitterSpaces) August 25, 2022
Integrating podcasts into Twitter Spaces
Podcasts are being incorporated into Spaces. It started with updating the audio experience in the Spaces Tab so that this could be done in a way that was easy to understand and let people just hit listen and go. Listeners on Twitter will now have easy access to a more specialized selection of live and recorded Spaces covering the subjects that matter to them the most, says the firm. Users can rate the interest they have in a podcast by giving it a "thumbs up" or "thumbs down."
Availability
Starting today, the updated Spaces Tab, which now has podcasts, will be available on iOS and Android to all English-speaking people around the world.
Speaking of the introduction, Twitter, said:
Our internal research indicates that 45% of people who use Twitter in the US also listen to podcasts monthly, so we'll automatically suggest compelling podcasts to help people easily find and listen to the topics they want to hear more about. For example, if someone regularly interacts with Vox content on Twitter, they'll probably see a Vox podcast in a Spaces hub.