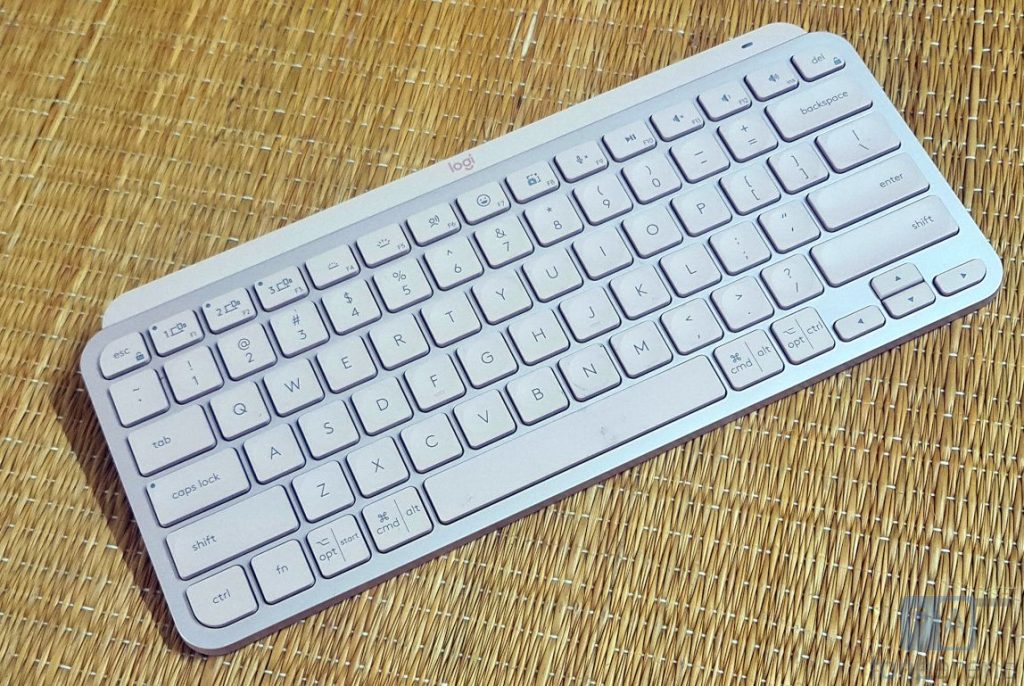 Last month, Logitech, a company known for PC peripherals, launched a new wireless keyboard designed for creators. Dubbed MX Keys Mini, the wireless keyboard has a minimalistic design and offers a slew of features in a compact form factor. Available in Rose, Pale Gray, and Graphite, the MX Keys Mini is available for Rs. 12,995 in India. Does it justify the 12K price tag? Let's have a brief look at it. 
Box Contents
Logitech MX Keys Mini in Pink color
USB Type-A to Type-C cable
User guide
Design
First off, the MX Keys Mini is a downsized version of MX Keys, as the name implies. According to the company, a part of the keyboards' plastic parts are made from post-consumer recycled plastic – 30% for the graphite version and 12% for the Rose and Pale Gray variant.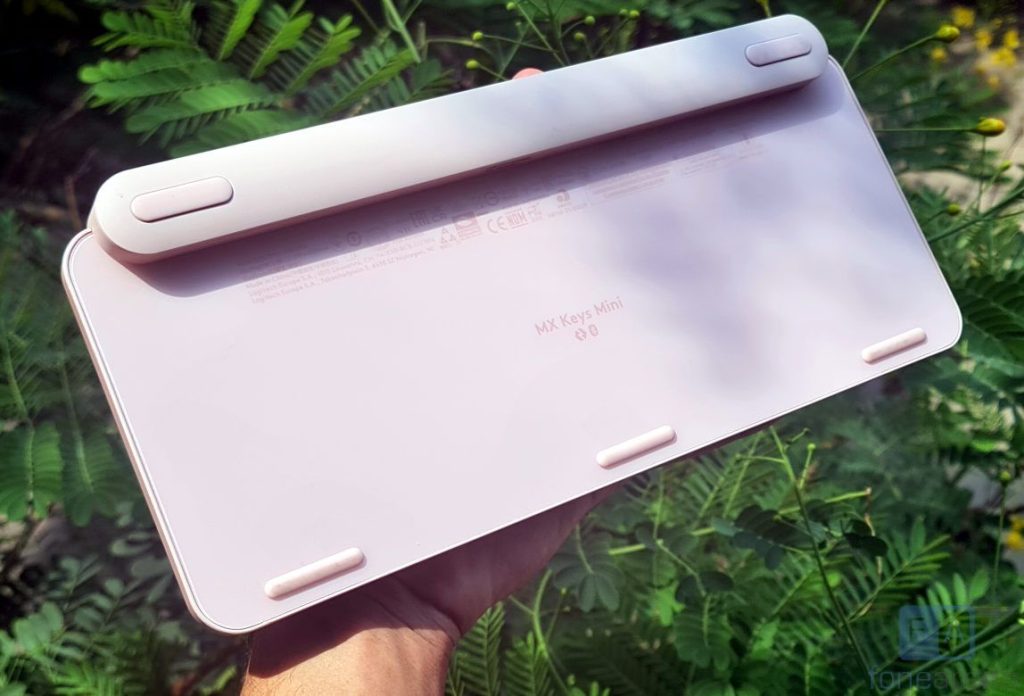 MX Keys Mini weighs 506.4 grams, which is manageable and easy to carry around. Thanks to its compact form factor, users can reach all the corners of the keyboard without any strain. While typing, the device stays firm in a place, thanks to the rubber grip underneath. I have tried it on various surfaces, including plastic, wood, granite, and leather, no complaints!
The keyboard has proximity sensors that detect your hands, illuminating the keyboard when your fingers approach.
The backlit keys automatically adjust to lighting conditions and turn off when you step away. The backlighting intensity automatically adapts to lighting conditions or can be set manually.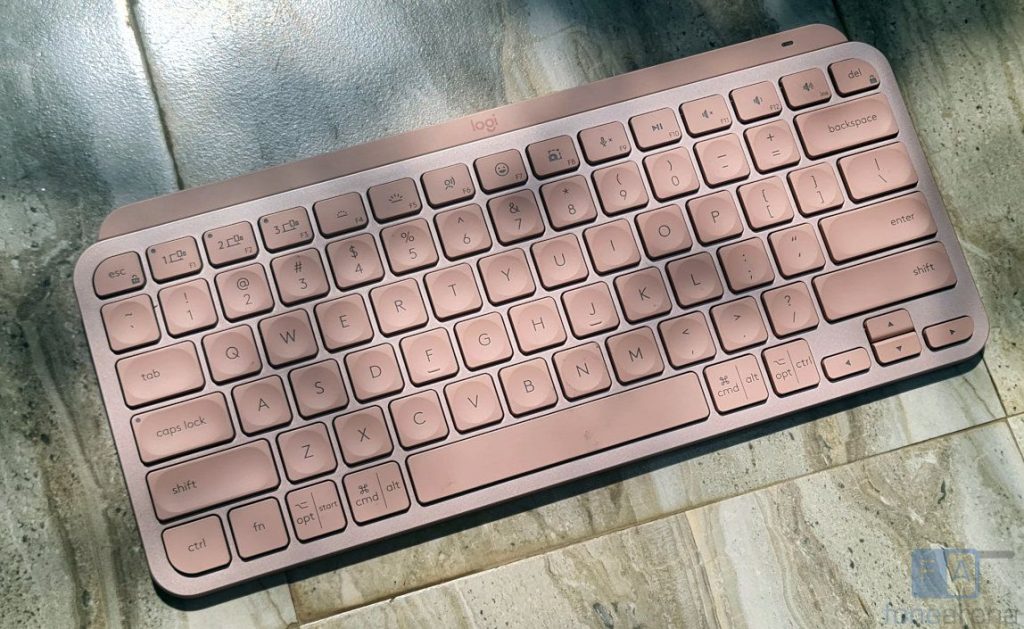 While things are more or less sorted on the Graphite variant, I had visibility issues, particularly during the bright light condition due to the low contrast combination. Unlike the Graphite variant, which has white keys, the Rose variant has greyish labels which were hard to read outdoors, even after setting the brightness to the maximum.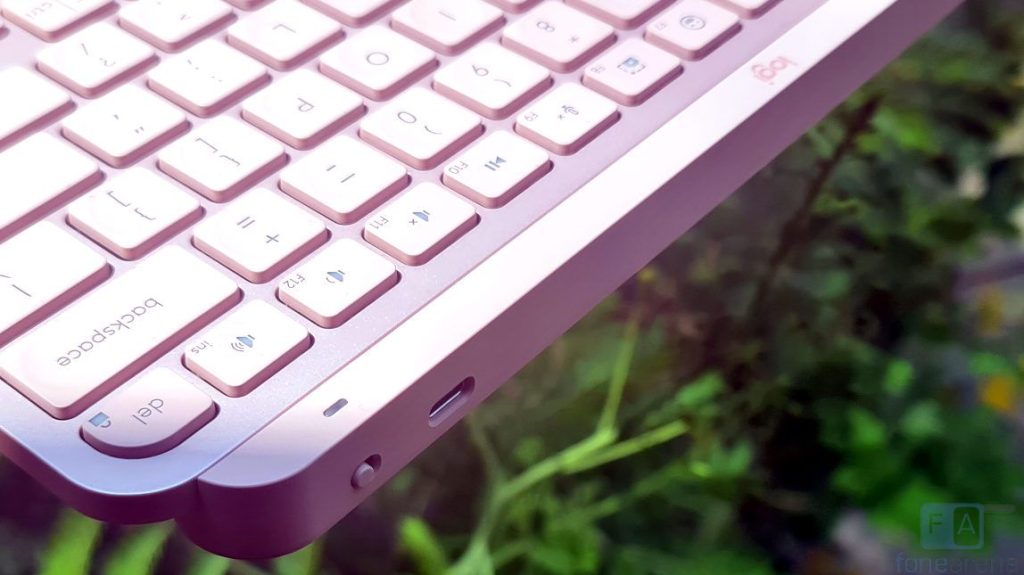 The MX Keys Mini comes with a battery module, which also houses a USB Type-C port and power slider. The protrusion of the battery module keeps the keyboard at a comfortable angle. It's worth mentioning that the Keys Mini doesn't come with any adjustable clips/stands to alter the angle.
Performance
MX Keys Mini features spherically-dished keys, making it easy to type on. The spaces between keys are ideal to make long typing sessions comfortable.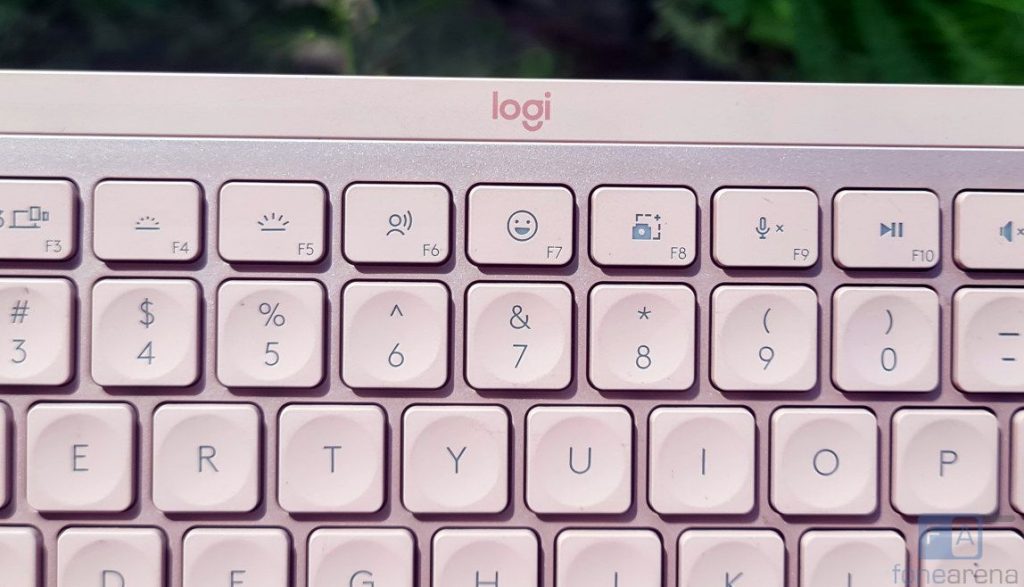 The keyboard requires little force to register keypresses and offers a smooth click sound. With this keyboard, Logitech has introduced three new keys –
Tapping on the Dictation key enables talk-to-text in any selected text field.
The emoji key opens the emoji window instantly
The third is the Mic Mute / Unmute
I paired the keyboard with Macbook Air and Acer Nitro, and the above-mentioned functions worked flawlessly. We also get a one-button screenshot solution, a convenient feature, particularly for Macbook users, which requires three button combination.
The MX Keys Mini lets you pair it with up to three devices, and it's compatible with common operating systems. You can switch between the devices by pressing the F1, F2, and F3 keys. The switch worked flawlessly between my Macbook Air and Acer Nitro laptops.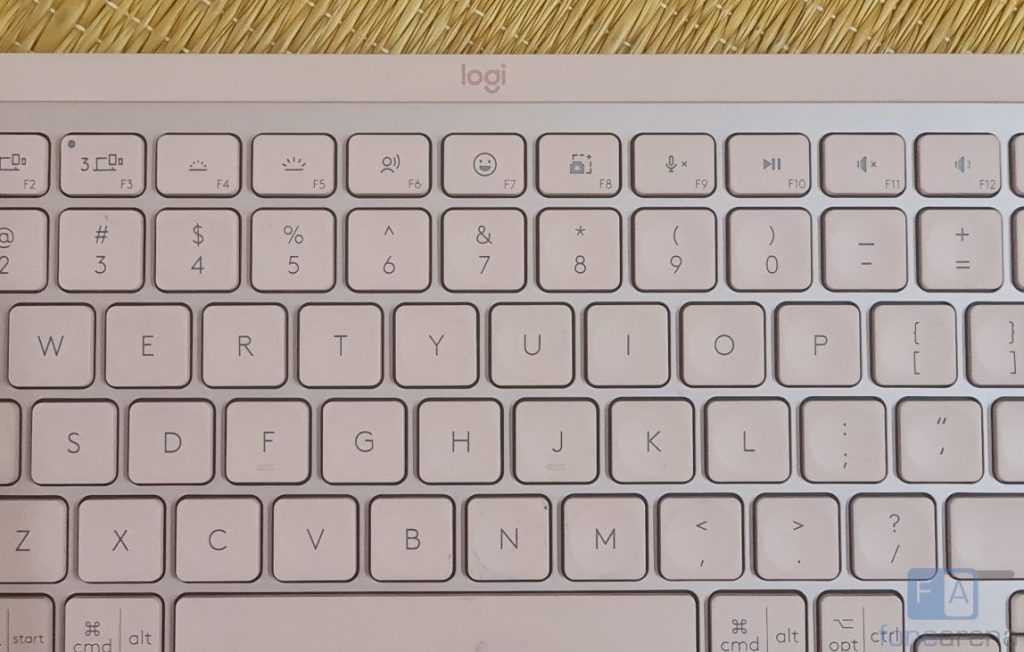 Pairing the keyboard was relatively easy and quick. During my usage, I didn't face any issues with Bluetooth connectivity. The latency was good too for regular typing tasks.
Battery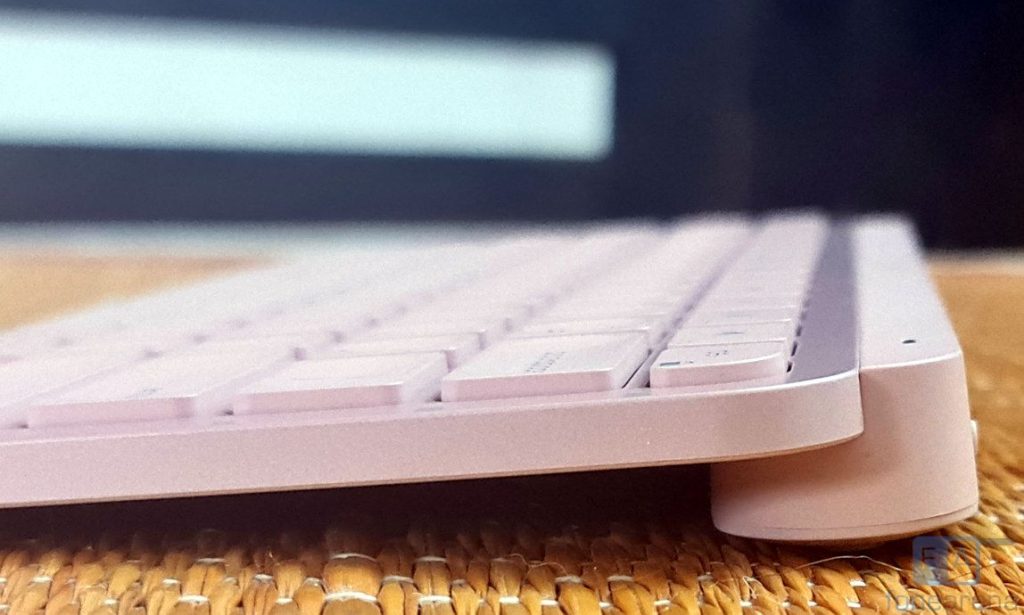 According to the company's claims, the MX Keys Mini can get you up to 10 days on a full charge or up to 5 months with backlighting turned off. I can vouch for the former, since I managed to get around ten days with the backlight on for 7 to 8 hours of usage per day. On the other hand, it takes slightly over a couple of hours to get charged.
Verdict
The Logitech MX Keys Mini is a well-built compact keyboard with good battery life, Easy-Switch capabilities, and three new keys. If you are a content creator or a writer on the go looking for a compact keyboard with customisation options, MX Keys Mini is an option worth considering.
If you are considering this for your WFH setup, we suggest you look at other cheaper options, either in Logitech or other reputed brands. At Rs. 12,995, MX Keys Mini is slightly priced on the higher side for this scenario.
It is available from Logitech.com, Amazon.in and other online retailers and offline stores.
Pros
Build quality
Typing comfort
Compact form factor
Feature-rich
Good battery life
Cons
Priced slightly on the higher side
Visibility issues (in Rose variant)