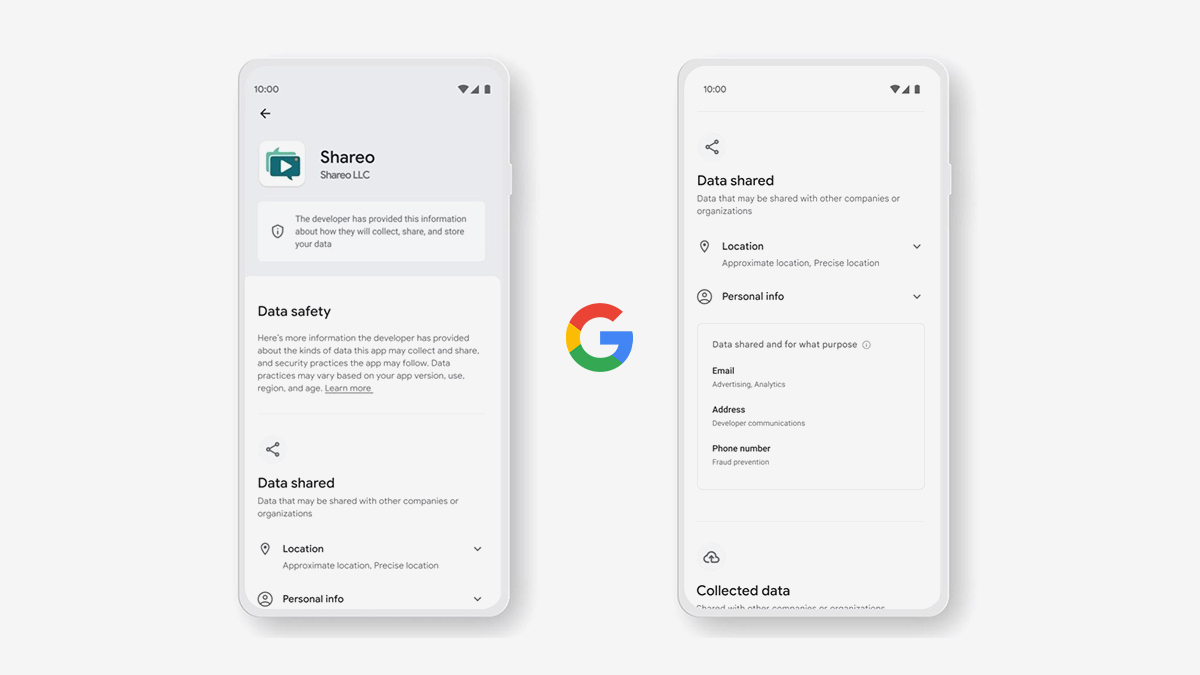 In May, Google announced the inclusion of a "Data Safety" section in the Play Store, which is currently being implemented. The updated section will be available in full in the next few weeks, with full developer adoption set for July.
In the Play Store, Android apps must specify what data is stored and for what purpose "collected data" is gathered. Users can then choose whether the app needs this data to work, or if it doesn't.
Developers must also determine whether such information is shared with other parties ("Data shared"), as well as the security and ability to handle methods of their apps, e.g., in-transit data encryption, and whether end users can easily request that their data be purged. Google recently introduced a "reject all" cookie button for more secure browsing.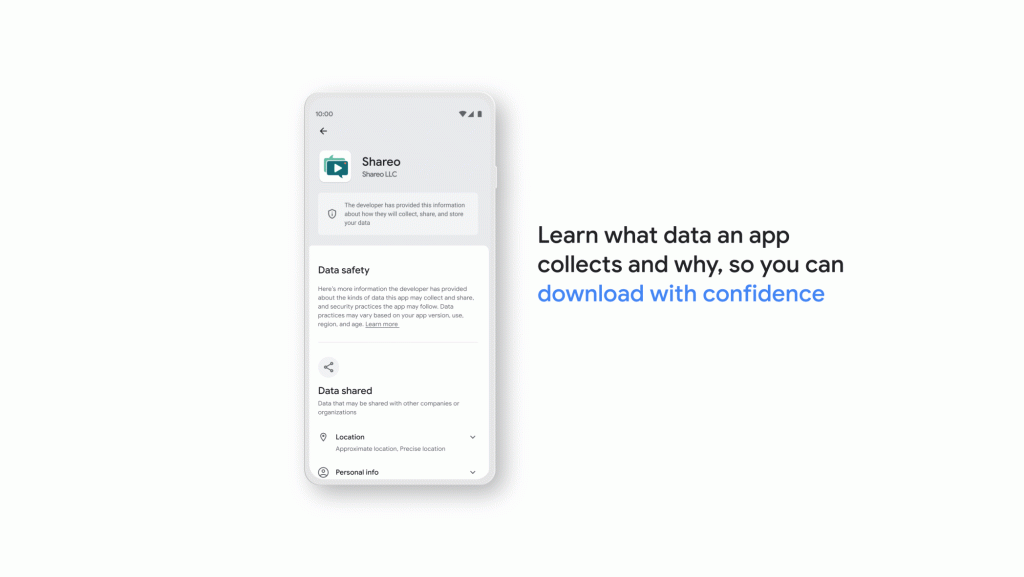 Other information that can appear in the section includes:
Whether the developer is collecting data and for what purpose.
Whether the developer is sharing data with third parties.
Whether a qualifying app has committed to following Google Play's Families Policy to better protect children in the Play Store.
Whether the developer has validated their security practices against a global security standard (more specifically, the MASVS).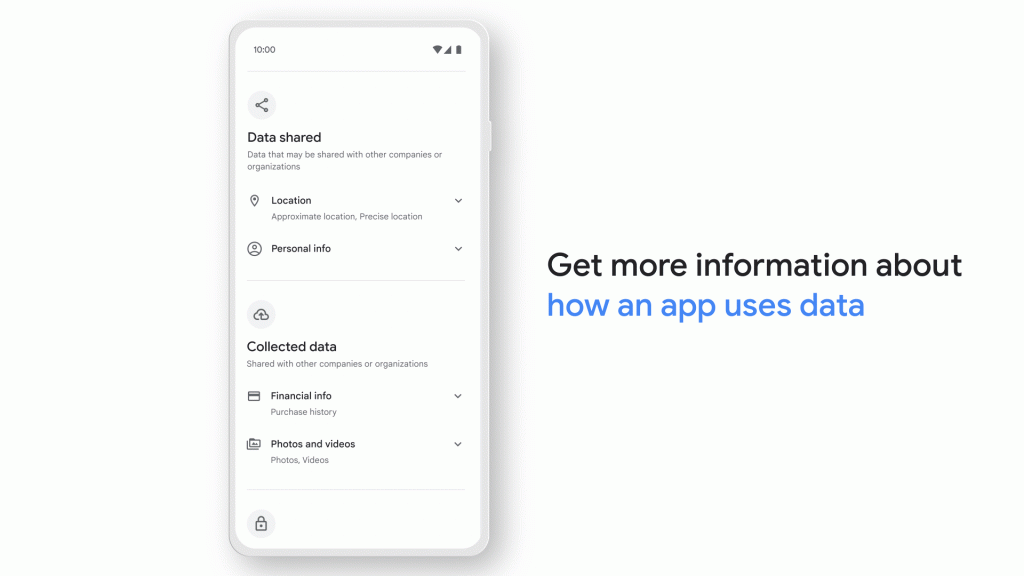 Data Coverage includes: Location (approximate or precise), personal information (name, email, address, phone number, and so on), and financial information are all examples of data categories (purchase history, credit score, etc.). Fitness and health. Emails, SMS/MMS messages, videos on smartphones and tablets Files and documents, audio files The device stores Calendar, Contacts, App activities (interactions, in-app search histories, installed apps), Web browsing, App details and performance (crash logs, diagnostics), and Devices or other IDs.
Account management, app functionality, analytics, developer communication, advertising, or marketing. Fraud prevention, security, and compliance are the available purposes included in this section
Announcing the update, Google mentioned,
We've also worked hard to give users control of installed apps through simple permissions features. For example, when an app asks to access "your location", users can quickly and easily decide whether they want to grant that permission – for one time use, only while using the app, or all the time. For sensitive permissions like camera, microphone, or location data, people can go to the Android Privacy dashboard to review data access by apps.

Apps should help users explore the world, connect with loved ones, do work, learn something new, and more without compromising user safety. The new Data safety section, in addition to Google Play's existing safety features, gives people the visibility and control they need to enjoy their apps.