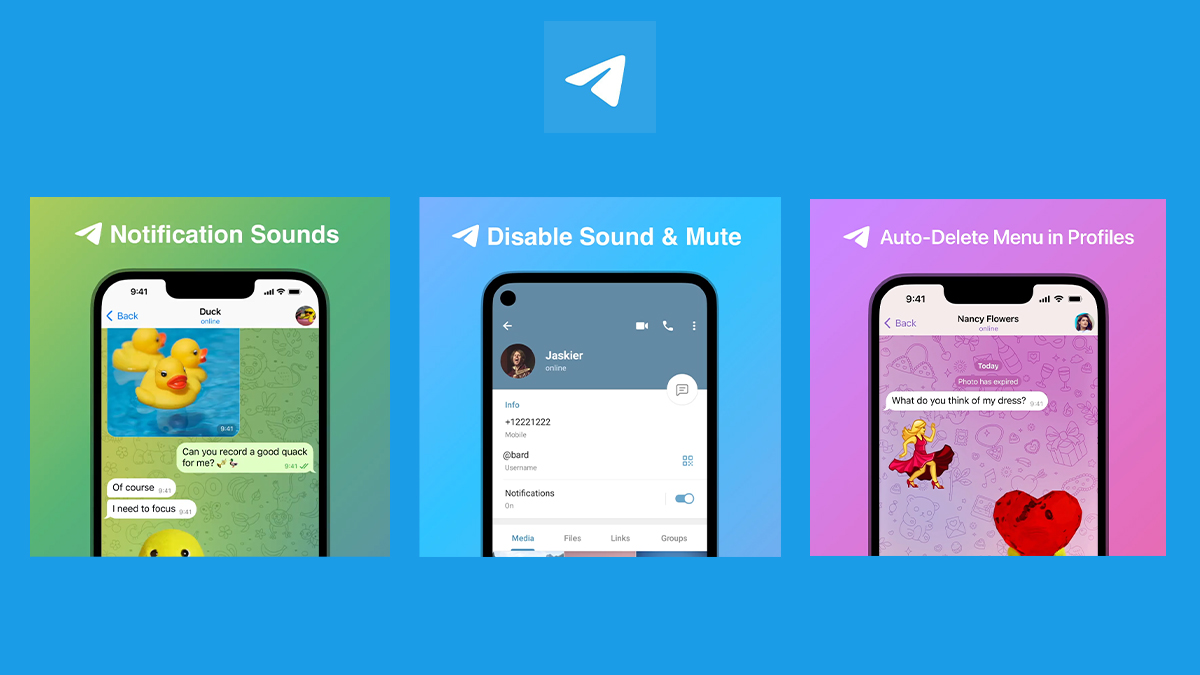 Telegram has released a new update that includes the flexibility to create notification tones, set custom timings for muting conversations or auto-deleting messages, better forwarding, and other improvements. This post will go through each feature in detail below.
Custom Notification Sounds
You can now make custom notifications from your music collection or even memes by turning any sound into an alert tone. Settings > Notifications and Sounds gives you access to your sounds on all of your devices. You can personalize individual conversations or entire groups of chats by adding new tones and setting sounds. Telegram tones are cross-platform and absolutely free. Tones presently support audio files and voice messages with a duration of less than 5 seconds and a file size of up to 300 KB.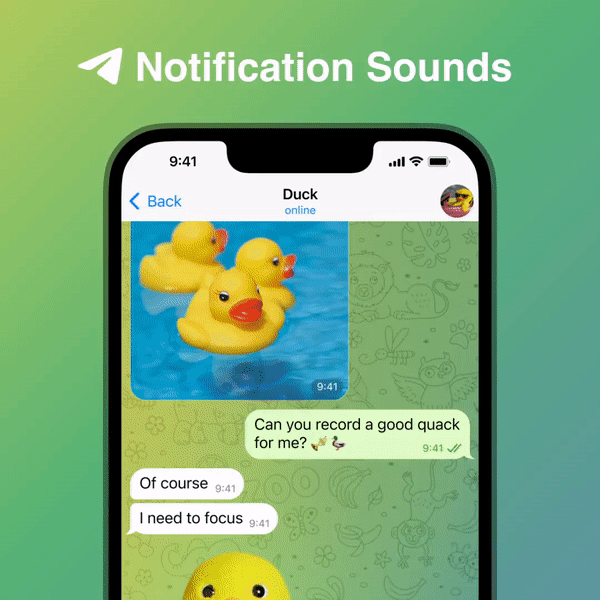 Custom Mute Durations
You can now pause notifications for a known period of time, such as a midday nap or a long vacation. Each conversation has a streamlined menu for configuring alerts; select Disable Sound to receive notifications silently, or one of the Mute choices to totally disable notifications.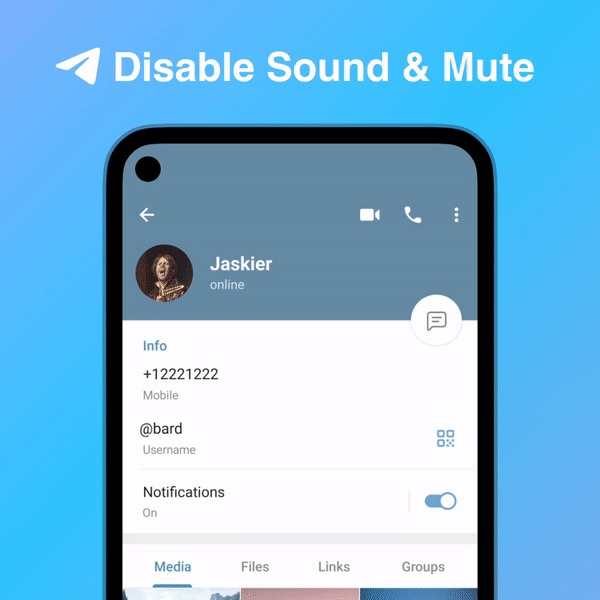 New Auto-Delete Menu in Profiles
Auto-Delete can indeed be turned on for any contact to make it more private and less cluttered. Enabling and allowing variable schedule options—such as 2 days, 3 weeks, 4 months, and more—simply takes fewer taps.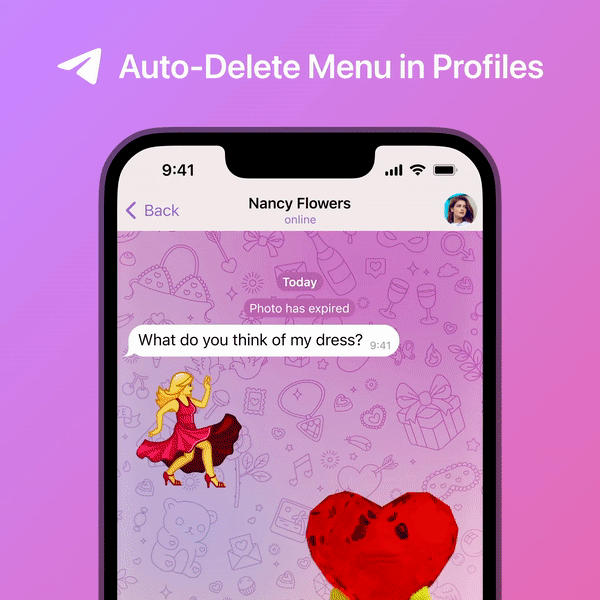 Replies in Forwarded Messages
When forwarding texts to other chats, reply previews are now included, allowing everyone to see the entire context of the discussion. If you want to forward a message anonymously, you could also hide the sender's name or the media captions.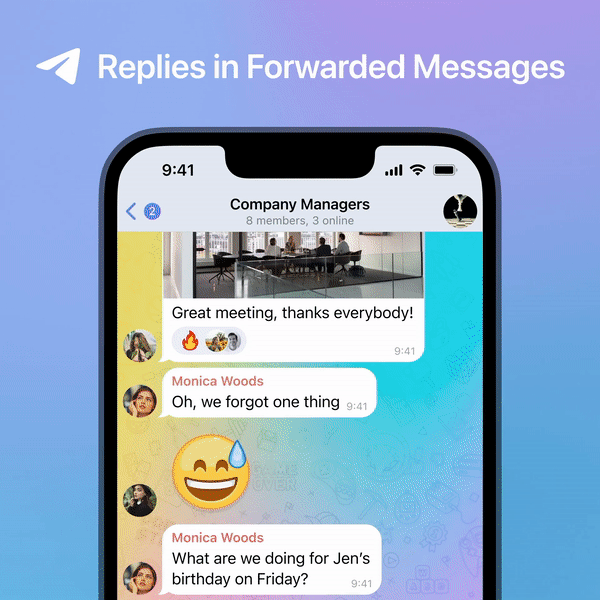 Bot Revolution
With this release, Telegram enables bot creators to use JavaScript to design infinitely adaptable interfaces. These interfaces can be tailored to match a user's theme, with color palettes adjusted instantaneously.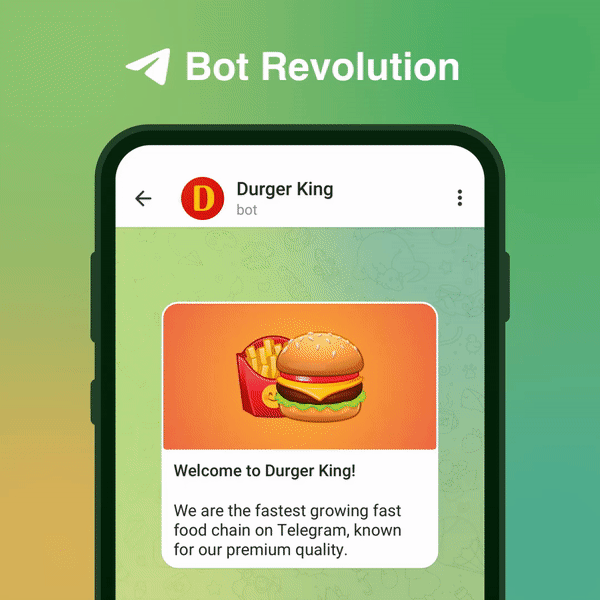 Instantly Configure Bot Admins
Users can now add bots to their groups or channels directly from the bot's profile, as well as configure the bot's privileges and restrictions.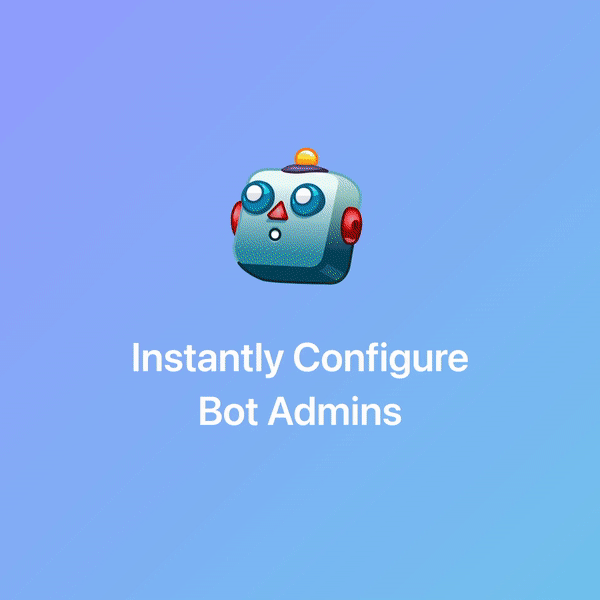 Other features included in the update are as follows:
Improved Message Translation on iOS: Now supports higher-quality translations from a wider range of languages.
Improved Picture-in-Picture on Android: This update adds improvements to the player window on Android – pinch to change its size, tap X to quickly close it, and enjoy the new rounded design.
New Animations: The interface for changing your phone number in Settings has a new look, with animated ducks to walk you through the process.
More Animated Emoji: This update adds food animated emojis.