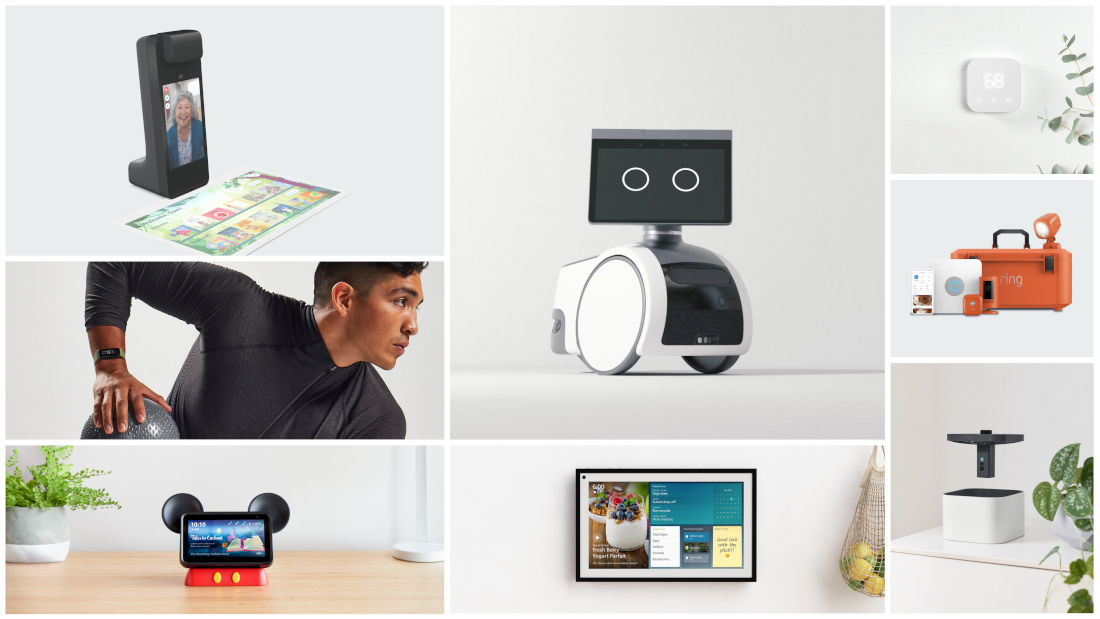 Amazon unveiled a range of new products yesterday, including a brand new Echo Show 15 that features 15.6-inch display and an AZ2 Neural Edge processor for on-device speech processing. The company also introduced the Astro Household Robot, a new Halo View health tracker, and the Amazon Glow interactive device.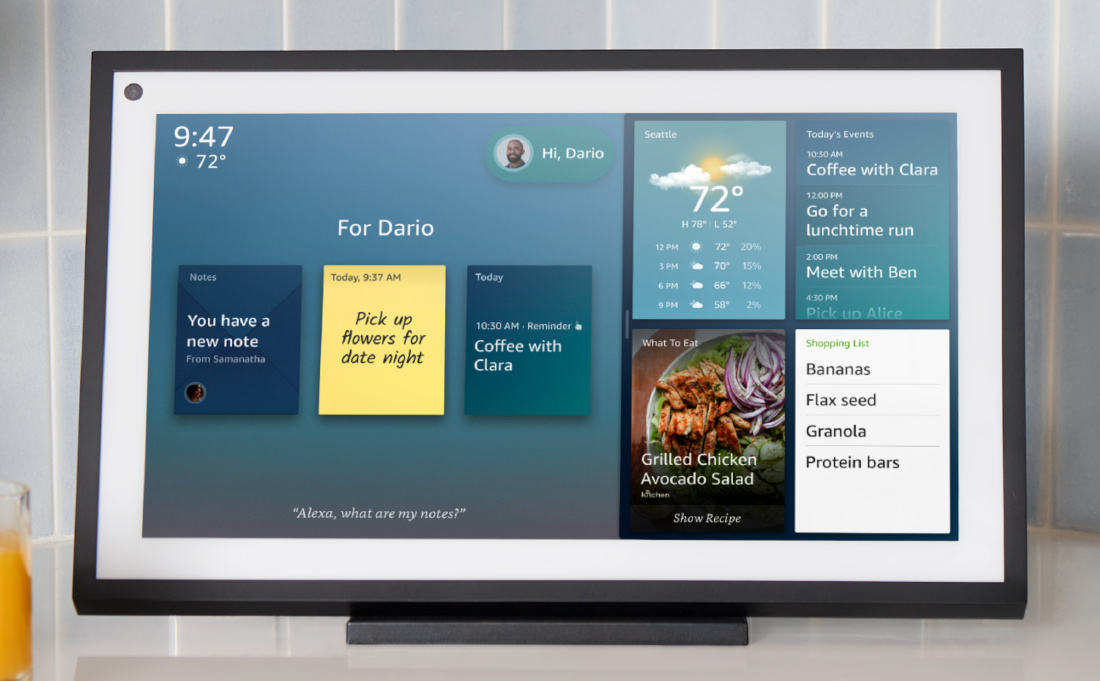 The Amazon Echo Show 15 is the newest addition to the Echo family, featuring a 15.6-inch 1080p Full HD display that can be mounted on a wall or placed on a counter. It comes equipped with the next-generation custom designed Amazon AZ2 Neural Edge processor that is capable of processing speech recognition on device and can also process computer vision (CV) workloads in parallel.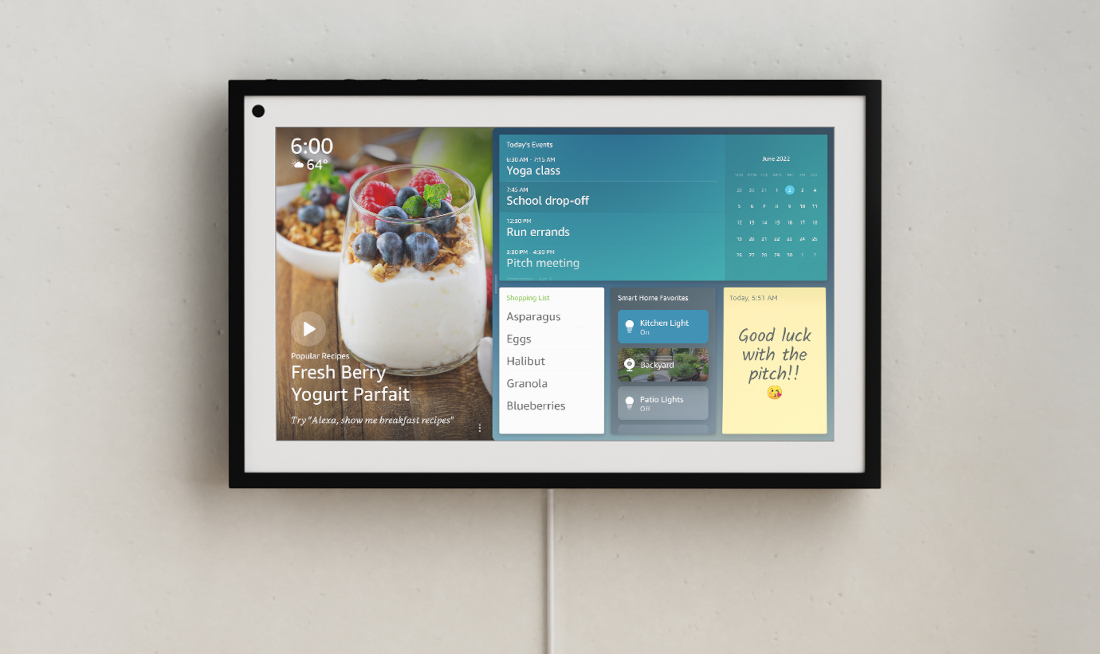 The Echo Show 15 can show a household's shared calendar, add or remove items from the shopping list, reorder favorite items, check the to-do list, and more. It supports Amazon's visual ID feature that will allow the device to recognize the speaker's voice and personalize the on-screen information based on them. Users can also stream movies and TV shows from Prime Video, Netflix, or Hulu, and it comes with microphone and camera controls with a built-in camera shutter.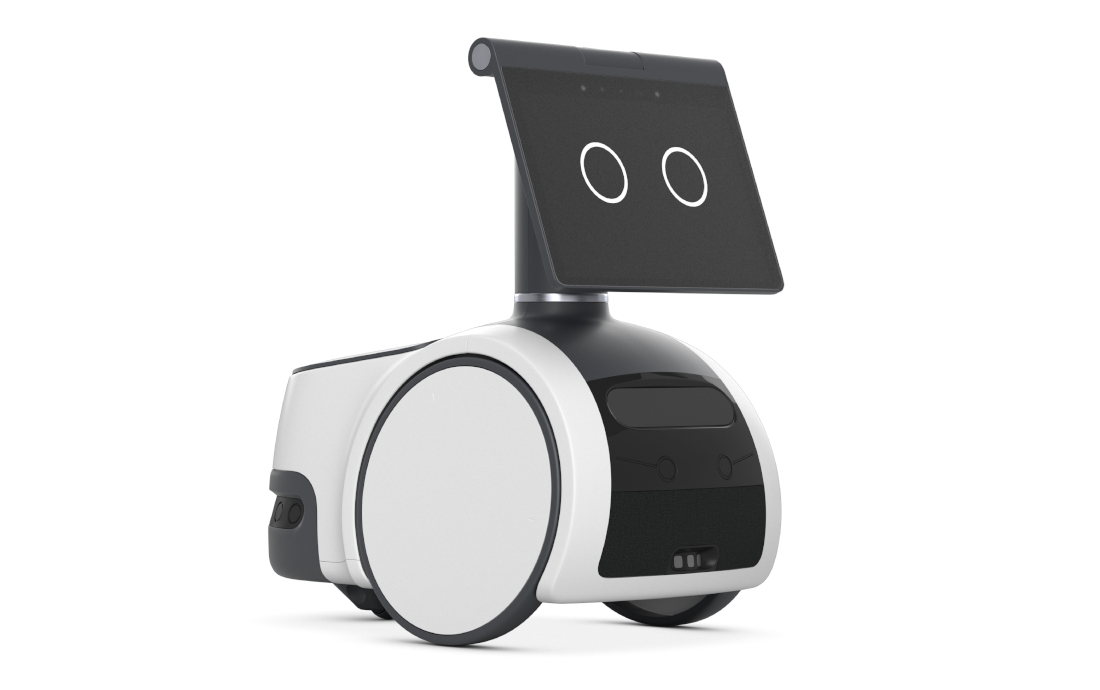 The Amazon Astro is a new household robot that is designed for home monitoring and features built-in Alexa. It uses advanced navigation technology and can be used to remotely check on specific rooms, people, or things in a house.
It is equipped with Amazon's Alexa voice assistant that enables the ability to set up reminders, manage shopping lists, receive activity alerts, and more. It also supports customization such as adding a detachable cup holder, and it can carry items like OMRON blood pressure monitor or a Furbo Dog Camera.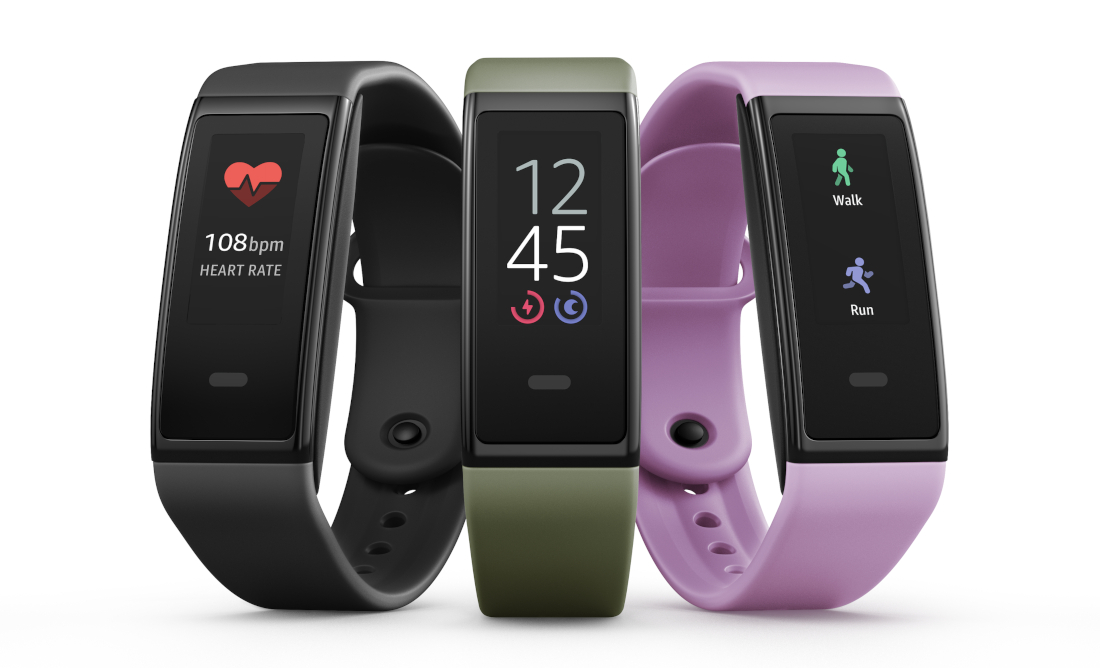 The Amazon Halo is a new fitness tracker featuring an AMOLED color display, and multiple sensors such as an optical sensor, a skin temperature sensor, and an accelerometer. Some of the many features it supports including tracking sleep scores, blood oxygen levels, live workout tracking, text and move notifications, and more. It comes in three stylish sport band colors—Active Black, Sage Green, and Lavender Dream, and the battery life is rated for 7 days with normal use.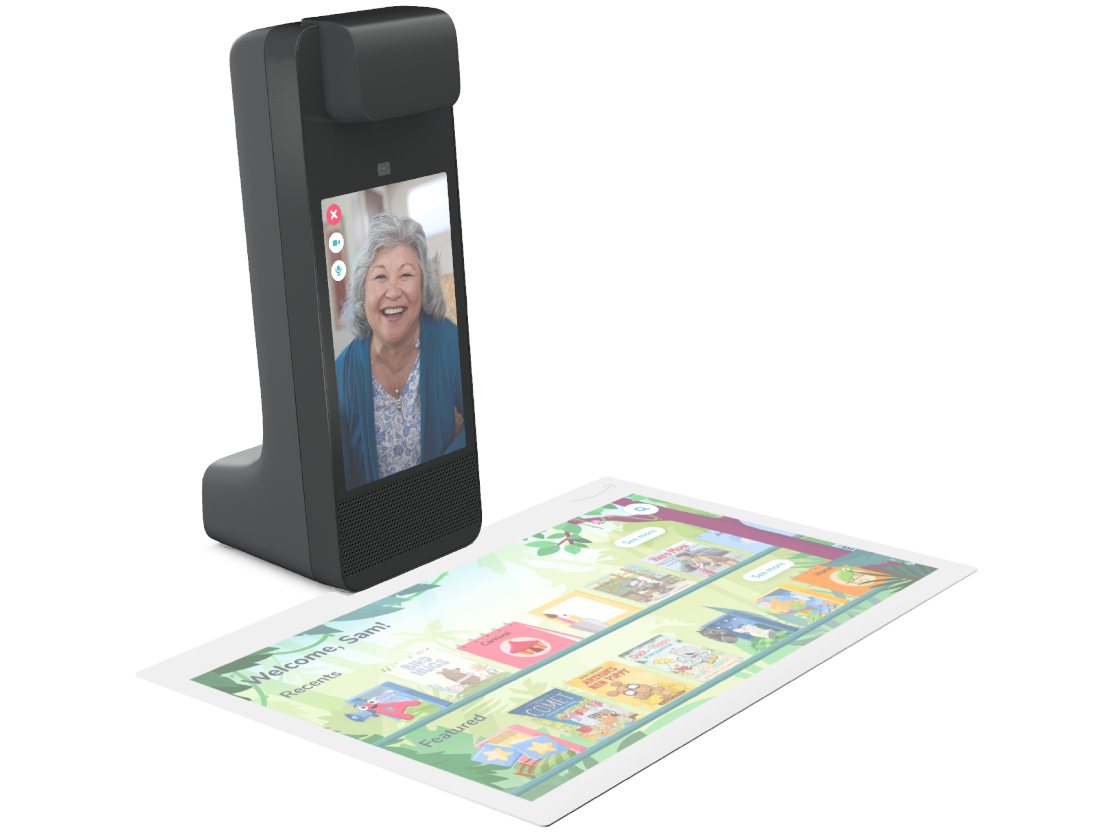 Lastly, the Amazon Glow is a new interactive device featuring a dedicated 8" display and the ability to create a 19-inch touch-sensitive, projected space. It comes included with 1-year of Amazon Kids+, that provides access to thousands of books and dozens of interactive games and art activities. It has other kid-friendly features such as Object scanning for creating custom jigsaw puzzle, and Glow Bits learning kit which is a Tangram puzzle game.
The Amazon Echo Show 15 is priced at $249.99 (Approx. Rs. 18,540), the Amazon Halo View tracker is priced at $79.99 (Approx. Rs. 5,932), the Amazon Glow is available for an introductory price of $249.99 (Approx. Rs. 18,540). The Amazon Astro on the other hand is only available through invitations for now.