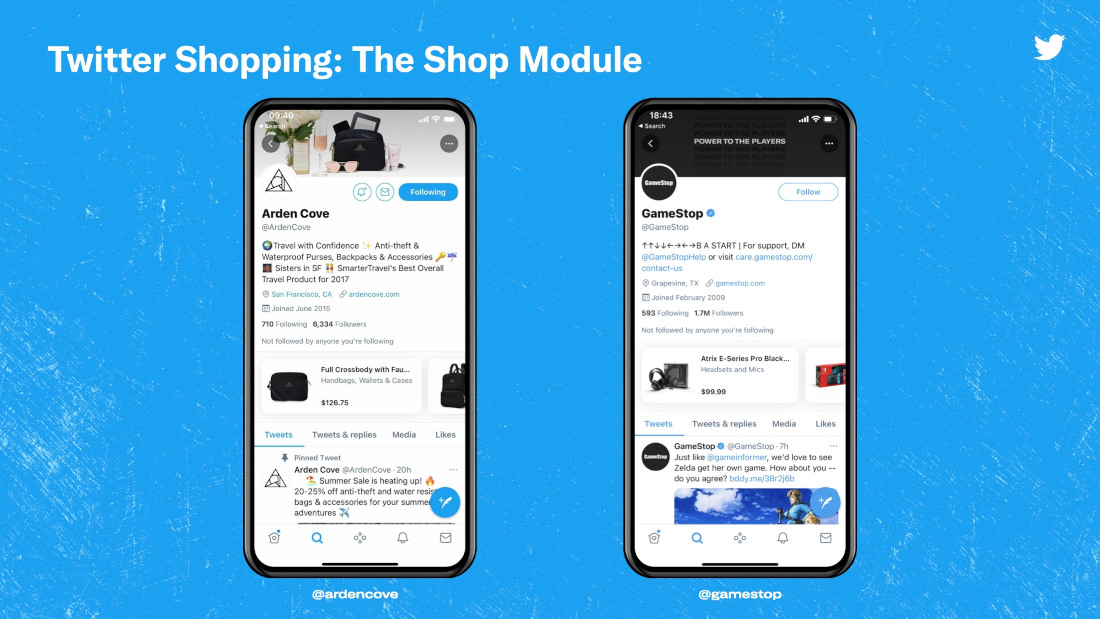 Twitter has begun a pilot test for their new Shop module for select users in the United States. The feature will allow users to explore shoppable products from profiles and provide a pathway for them to purchase it.
The Shop module will show up in a dedicated space at the top of a profile, allowing a business to showcase a carousel of their products. When a user swipes through and finds something interesting, they can simply tap it and Twitter will take them to the product page, all via the in-app browser. This will ideally quicken the process between discovering a product to actually buying it.
This is not the first time Twitter has experimented with shopping related features on the platform. The company temporarily paused the exploration into shopping on Twitter as they wanted to focus on other features, and now they feel ready to try again with the new Shop module.
The feature is being tested with a limited set of users in the U.S.A. who are using the Twitter for iOS app in English. The test will be conducted with a small handful of brands to begin with.