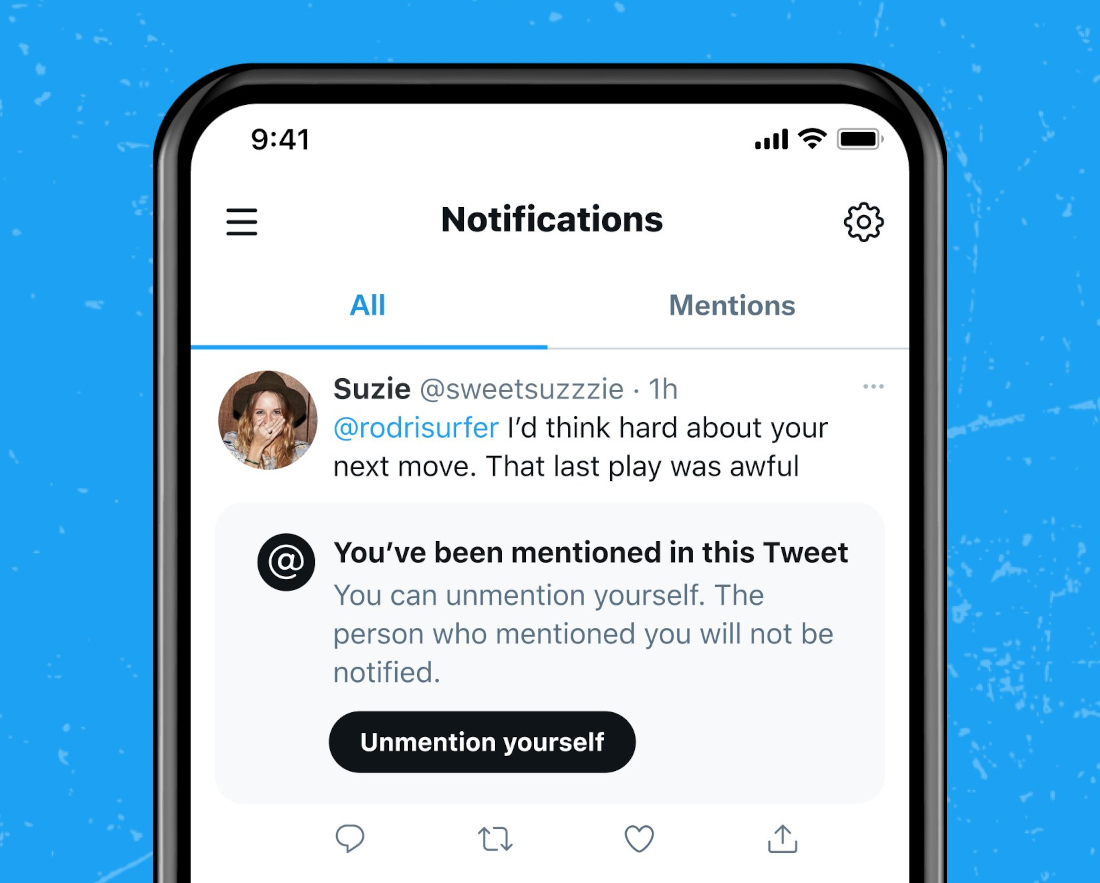 Twitter mentions are a great way to be included in different conversations on the platform. However, it is possible to get overwhelmed by mention notifications and sometimes even get pulled into unwanted conversations. To solve these issues, Twitter is looking into ways to "unmention" yourself from a thread.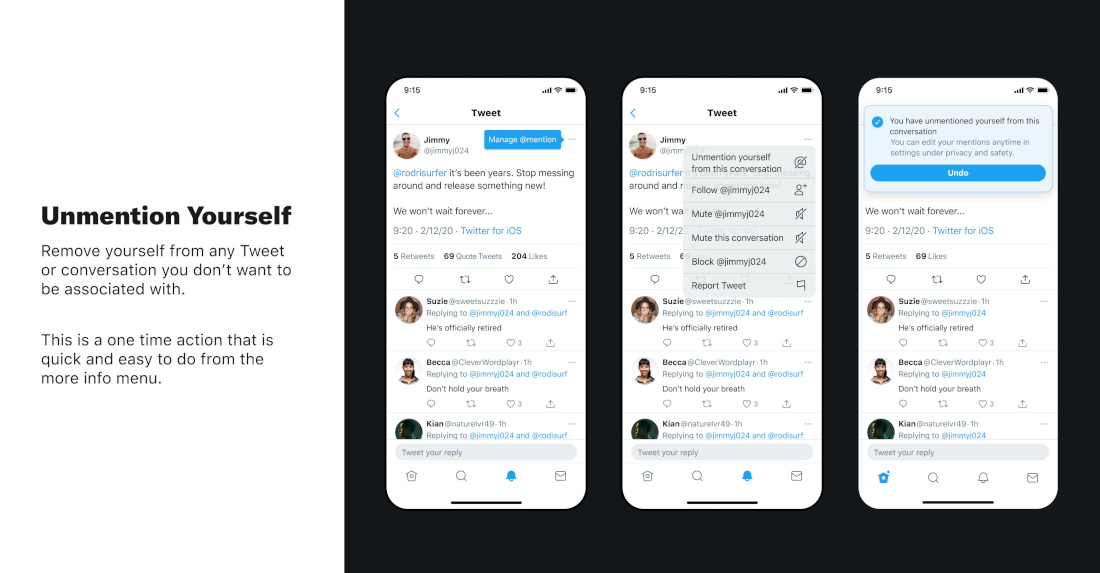 Twitter is planning a couple of features surrounding the ability to unmention. The first is the simplest way to unmention yourself, with the "Unmention yourself from this conversation" that can be found in the More info menu of the tweet.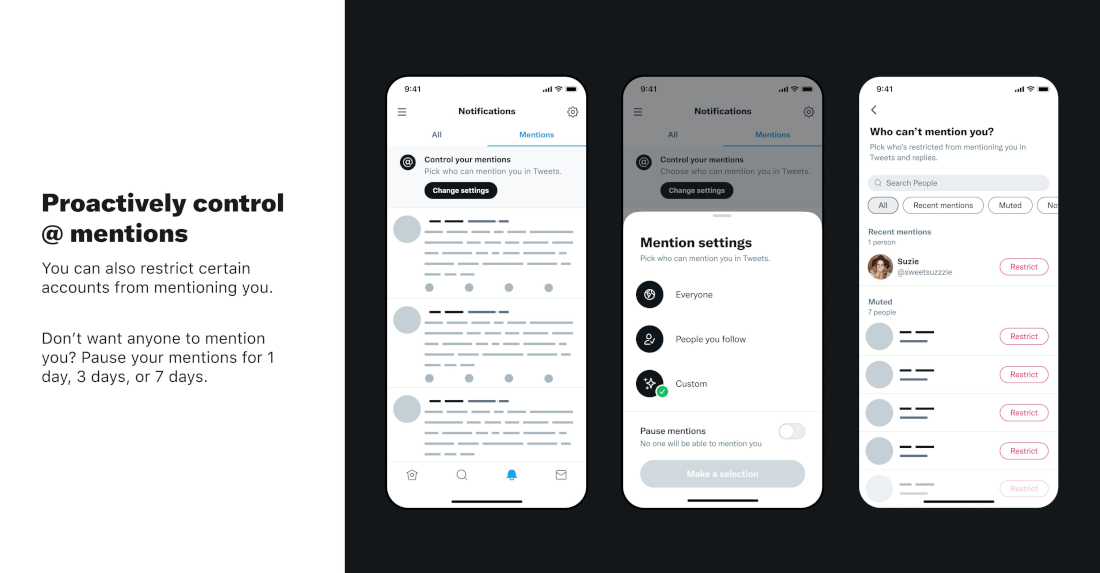 The next feature that Twitter is working on is the ability to restrict certain accounts from mentioning you and also a special notification when an account, you don't follow, mentions you in a tweet. There will also be an option to stop anyone from mentioning you for 1 day, 3 days, or 7 days.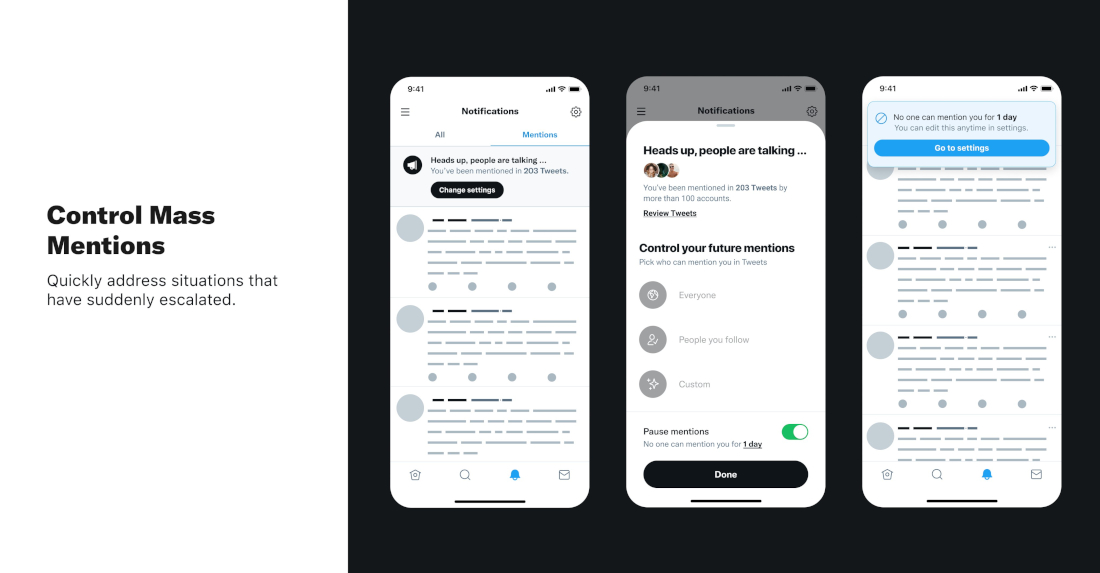 If there is a scenario where you get a lot of mentions at once, Twitter is looking to provide a way to review them and make changes to stop the situation from escalating further.
All of these features are still in concept stages and will take a while to become developed and tested. Twitter is taking suggestions and feedback from the public too.