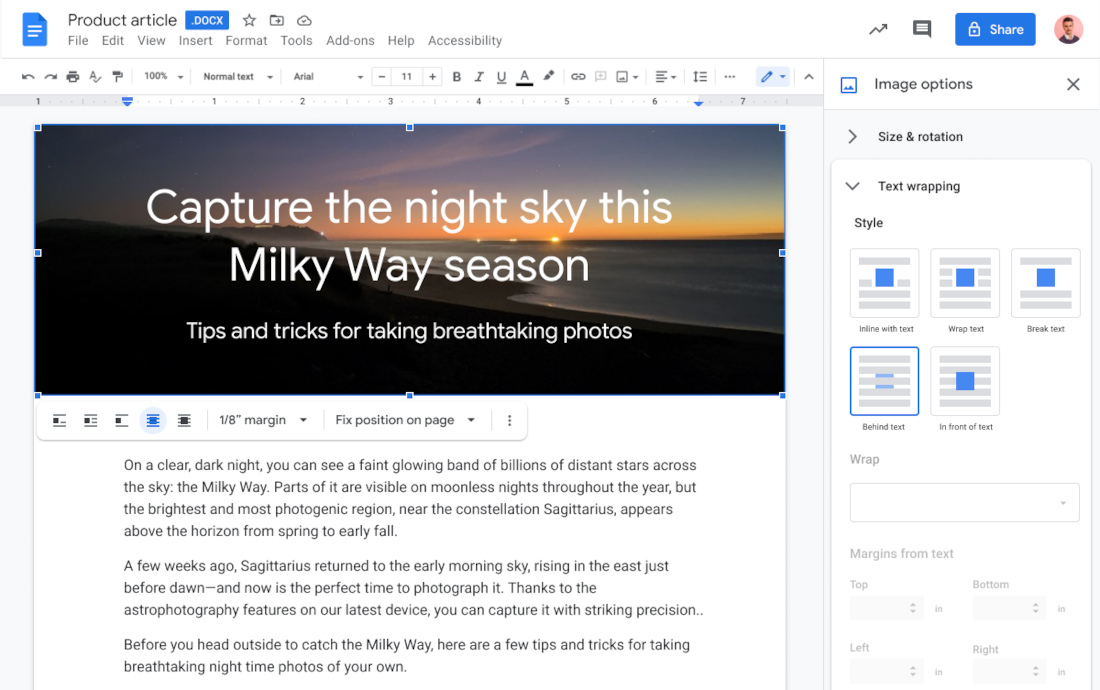 Google Docs is now adding support for the ability to create or import documents that have images above or behind texts. The feature is great for users who are importing docs from Microsoft Word, where Google Docs will ensure that the formatting is preserved.
Previously, when importing docs from Microsoft Word that had images behind or above text, Google Docs did not support. This would lead to weird formatting bugs and was quite annoying.
Once the update rolls out, users can see the new option within the image options sidebar and in the image toolbar, with which users can position an image either in front of text or behind text in Google Docs. The feature will function similar to how Microsoft Word has implemented it.
The update will rollout automatically to all users,including those with personal Google accounts, and for Workplace accounts, no actions from admins would be needed to enable it. The rollout began rolling out from yesterday and will take about 15 days to reach everyone.