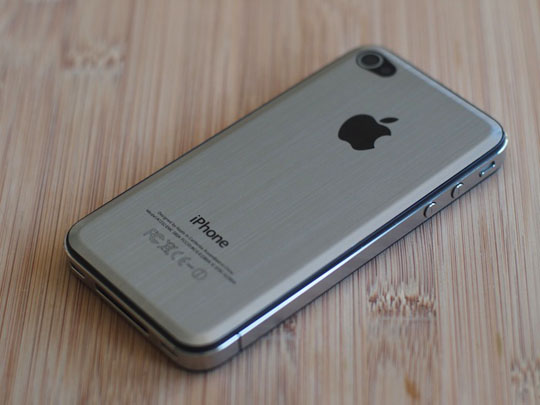 A source from Foxconn has reported that the Apple iPhone 5 has been spotted and will be going into mass production soon. Note-The picture above is just an iPhone 4 with a metal sticker.
The iPhone 5 seems to have a design similar to the iPhone 4 with the major differences being the materials used and the screen size.
It seems Apple have decided to dump the glass back which caused all the Glassgate problems and go back to metal similar to what we had int he first generation iPhone 2G.
The source says that the iPhone 5 will have a flat metal back although other reports indicate a curved metal back.
The screen size is said to be between 3.7″ and 4″ which should be an edge to edge display. The phone should also have the new dual core A5 processor.
We will keep you updated as we get more information on the iPhone 5.
via 9to5mac