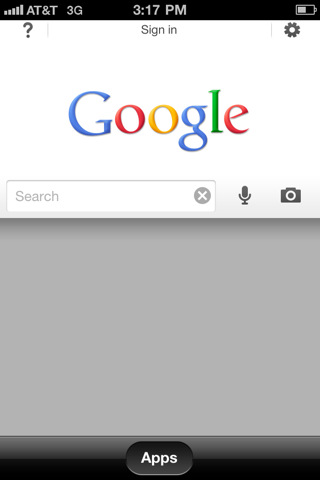 Google Search app for iPhone got a new update which brings a  new user interface and bug fixes. The new update also brings gesture controls to the app.
The important changelogs of the new update are
New user interface with improved fast app-switching support
Swipe right to make your search more specific
Swipe down to access settings and log in to Google
Updated help screen
Goggles support for iPod touch and iPhone 3G
When looking through the search results, you can swipe down to see the search bar or change your setting.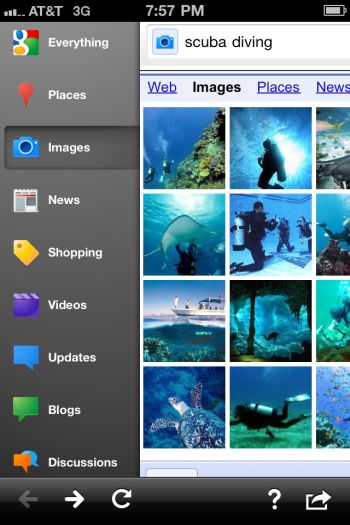 When swiped left or right it shows you a toolbar with search options  such as images, news, video etc . Google Googles and Google Voice Search is also integrated with this app.
Have a look at the video to see how the app works.
httpv://www.youtube.com/watch?v=PNILRfRAjvY
via Google