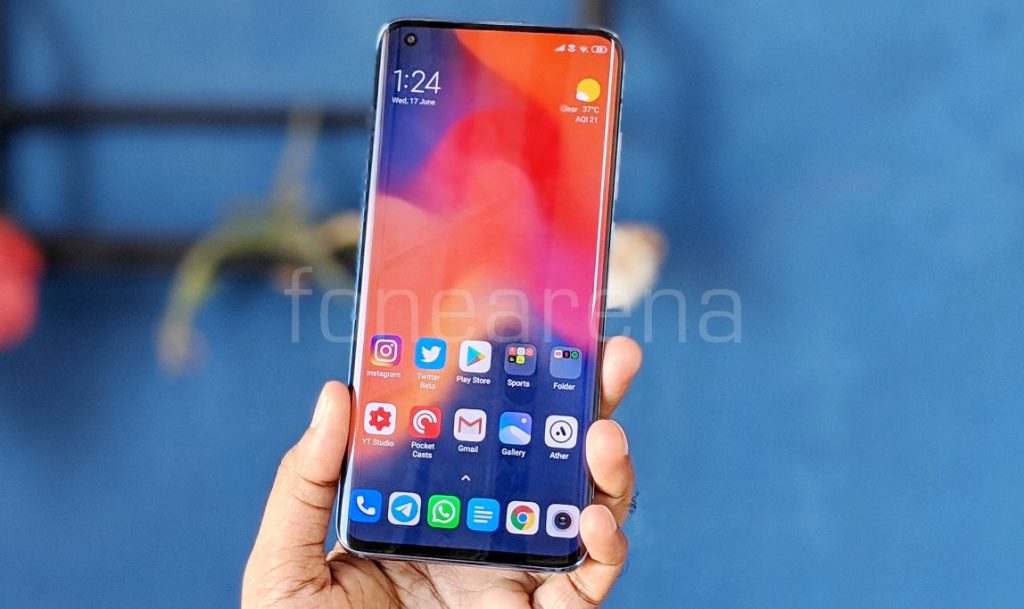 After a sharp decline during Q2 2020, the Indian smartphone market has made a strong recovery in the third quarter of 2020, recording a growth of 8% YoY and shipping about 50 million units according to a report from Canalys. Xiaomi continues to lead the market, followed by Samsung, Vivo, realme and OPPO.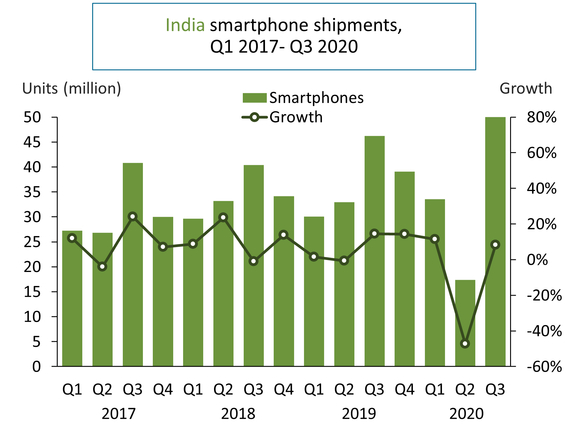 The market recovered largely due to the influx of stock in online channels after the slump in the second quarter of 2020. This combined with loads of festive deals on both Amazon and Flipkart drove the market to a strong growth of 8%YoY. Xiaomi remained at the top, shipping about 13.1 million units, which calculates to a growth of 9% YoY.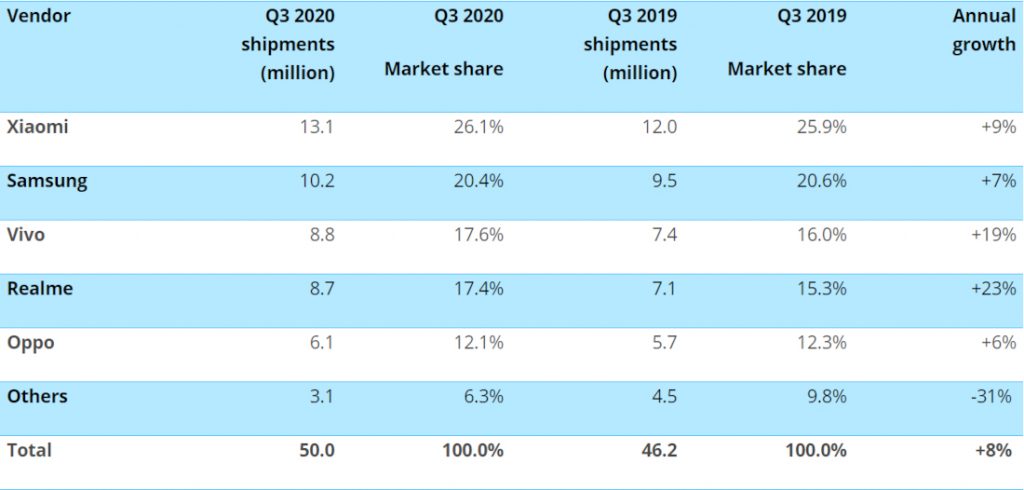 At second place came Samsung, shipping 10.2 million units followed by Vivo, who shipped 8.8 million units. At a close fourth place was realme, with 8.7 million units shipped and in 5th place was OPPO with 6.1 million units. Apple's iPhone shipments also had double-digit growth for the quarter, shipping nearly 800 hundred thousand units.
Commenting on the report, Canalys Analyst Adwait Mardikar said:
Smartphone vendors are definitely bullish. The government, slowly but surely reducing restrictions on movement after a three month lockdown, has created the perfect atmosphere for sustained growth. While almost all vendors have shown positive shipment growth, the true winners are the online channels, who have been buoyed with a huge influx of devices ahead of the festive season. Ongoing sales at Amazon and Flipkart are a clear indication that despite the economic downturn, India's penchant for a good smartphone, and a good bargain, remains intact.