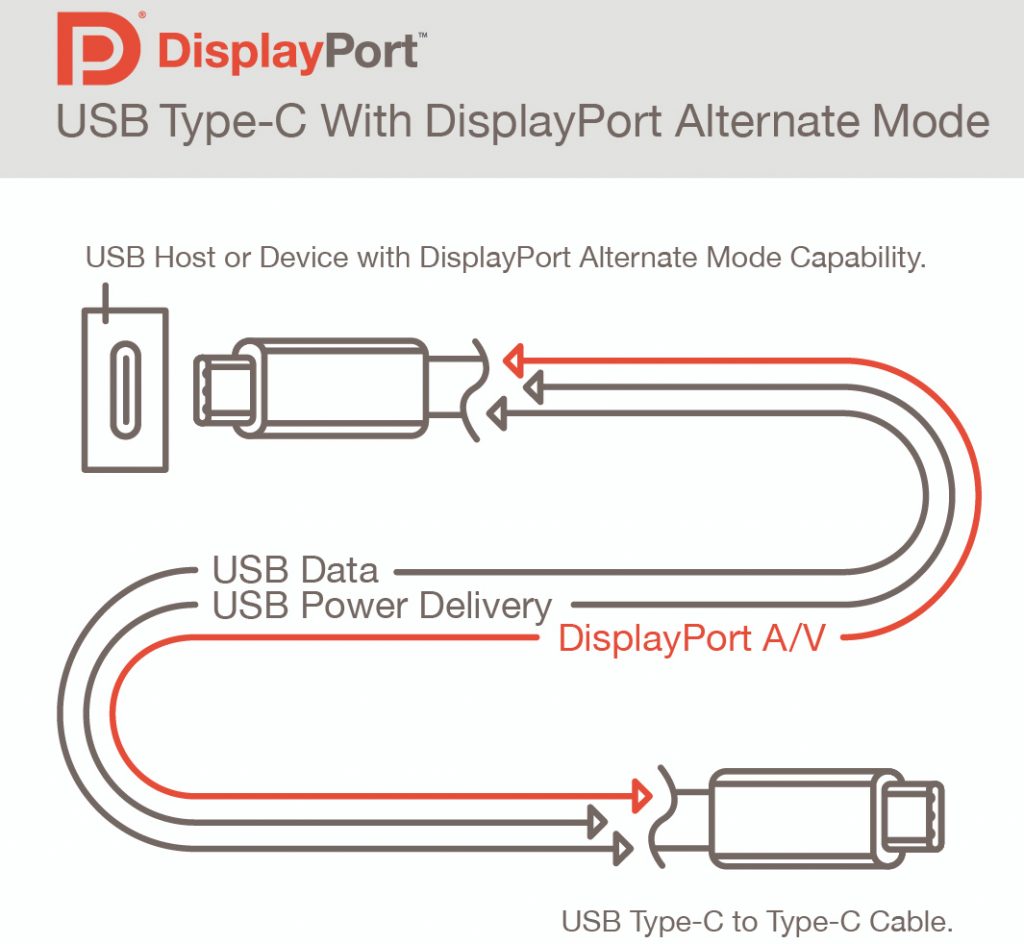 The Video Electronics Standards Association (VESA) has announced a new spec mode called DisplayPort 2.0 Alternate Mode Standard, that is compatible with the upcoming USB4 specification. This new standard can be fully integrated into the USB Type-C design, enabling a data throughput of up to 80 Gigabits per second (Gbps) of DisplayPort video data or up to 40 Gbps with simultaneous SuperSpeed USB data delivery.
DisplayPort 2.0, announced back in June 2019, is slated to become the next standard for audio/video data transfer over a cable. Integrating this spec into the USB4/ USB Type-C connector opens up a future of high quality video capabilities between displays and mobile devices. This integration was also made possible with the help of Intel as they released their Thunderbolt PHY layer specification that was used to create the DisplayPort 2.0 spec.
The new spec is capable of transfer speeds of 77.37 Gbps across four lanes (up to 19.34 Gbps per lane), enabling 8K 60Hz (7680×4320) with full-color 30 bpp 4:4:4 HDR resolution or compressed 16K (15360×8460) at 60Hz with 30 bpp 4:4:4 HDR support. DisplayPort 2.0 will also provide improvements to AR/VR displays, including 4K VR solutions.
VESA expects products with the DisplayPort 2.0 Alt Mode spec to arrive in the market starting in 2021.
Commenting on the launch, Syed Athar Hussain, VESA board vice chairman and display domain senior fellow, AMD said:
USB Type-C is becoming the connector of choice in notebooks and mobile solutions. With the new DisplayPort Alt Mode 2.0 specification, USB Type-C now delivers compelling single-connector solutions for docking, gaming, AR/VR HMDs, and professional HDR displays that combine 80 Gbps of video bandwidth and other important features of DisplayPort 2.0 with the transport of USB data and power delivery.