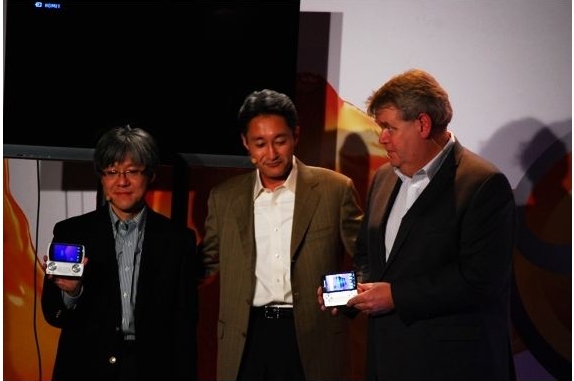 The year 2010 was financially successful for Sony Ericsson. They managed to sell over 10 million XPERIA handsets.
The Sony Ericsson XPERIA Pro has just been announced. Has a split
email UI. A new technology called smart keyboard, it automatically
triggers an application once you open to the keyboard.
A unique combination of hardware and software to give an incredible user
experience.
The most anticipated launch in the history of Sony Ericsson. Sony
Ericsson XPERIA Play is announced.
First ever Playstation certified device that gives you immense
gaming. Its the perfect combination of communication and
entertainment.


Back in 2005, the first action for the foundation of the Playstation
phone was performed right after the introduction of the Sony Ericsson
Walkman range.
The introduction of the Android OS in 2008 enabled to deliver a new
range of smartphones which combine both communication and
entertainment. The XPERIA Play has been in the works for a long time
but finally it is here.
It runs on Android 2.3 Gingerbread. Sony Ericsson believes it is the
best smartphone ever. Thanks Sony and Google for their co-operation in
launching the handset. One of the best exaple of the partnership
between Sony and Sony Ericsson.


Kazuo Hirai, President of Network Products and Services Group, Sony
Corporation takes the stage. The Playstation Suite brings the
Playstation experience to the Android platform. Playstation quality
gaming experience to be available on Android devices. The Sony
Ericsson XPERIA Play is the first Playstation certified store.
The Playstation Store will be launched at the end of 2011. The XPERIA
Play will be pre-loaded with a Legendary Plastation Game. And
subsequently other games will also be made available to the XPERIA
Play.
Erin and Tom take the stage. The XPERIA Play has a new revamped
Timescape UI and enhanced Social networking. The controller is based
on the original Playstation controls. Easier to play using these new
dedicated controls rather than using the touchscreen.
It runs true HD games at 60 FPS. No obstruction of the display because
you will be playing the game using the controls rather than the
screen. Games require all controls to be used. Especially the Analog
inputs.
The Android ecosystem enables a better gaming environment. The backing
of the gaming industry is the main reason for its successful
development. Over 20 partners supporting the device. Over 50 titles
already available and the number is only going to increase. Electronic Arts, Gameloft, Glu mobile
are some of the partners.
The games include some of the biggest hits on the Playstation platform
such as Guitar Hero, Assassin's Creed etc.
Dungeon Defenders Second Wave will be launched exclusively on XPERIA
Play. Over 350,000 developers will begin to develop games for the
XPERIA Play.
XPERIA Play will start shipping globally in March 2011. Many operators
will unveil their plans to launch the XPERIA Play. The customers in
the USA will receive their XPERIA Play from Verizon Wireless.
Sony Ericsson Devices
Sony Ericsson XPERIA Neo – Live Pictures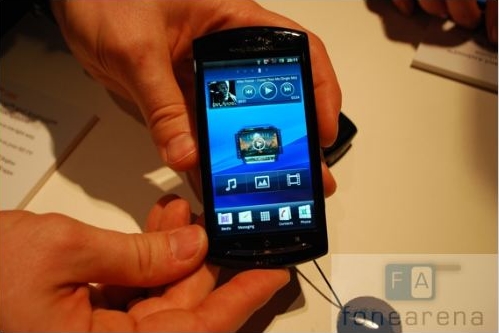 Sony Ericsson XPERIA Neo – Hands On
Sony Ericsson XPERIA Play – Live Pictures
Sony Ericsson XPERIA Play – Hands On

Sony Ericsson XPERIA Arc – Live Pictures
Sony Ericsson XPERIA Arc – Hands On

Sony Ericsson XPERIA Pro – Live Pictures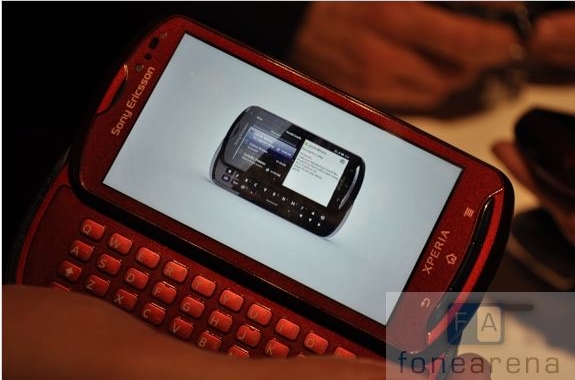 Sony Ericsson XPERIA Pro – Hands On