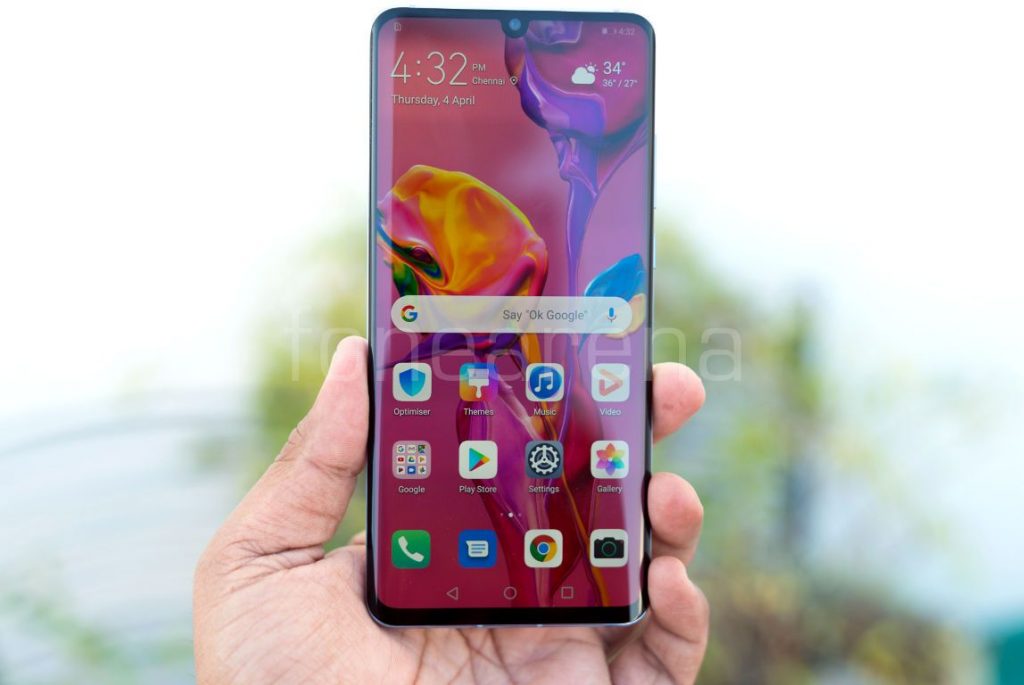 While China remains as the biggest smartphone market in the world, it saw a decline in 2019 by about 7.5%, shipping about 366.7 million units in total. Q4 2019 was not a good quarter either as a decline of 15.6% YoY was reported, with the shipment volume coming up to 86.2 million.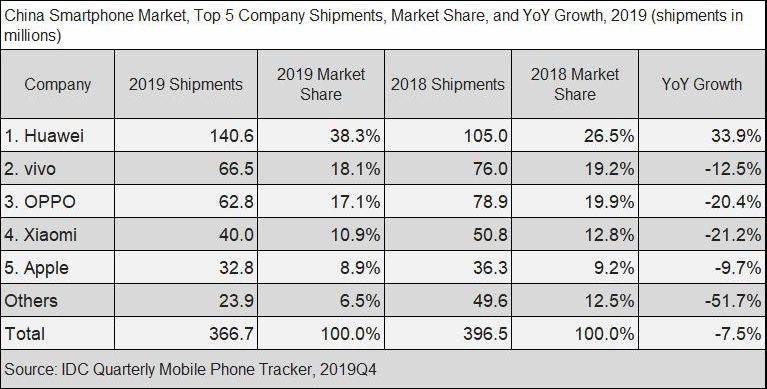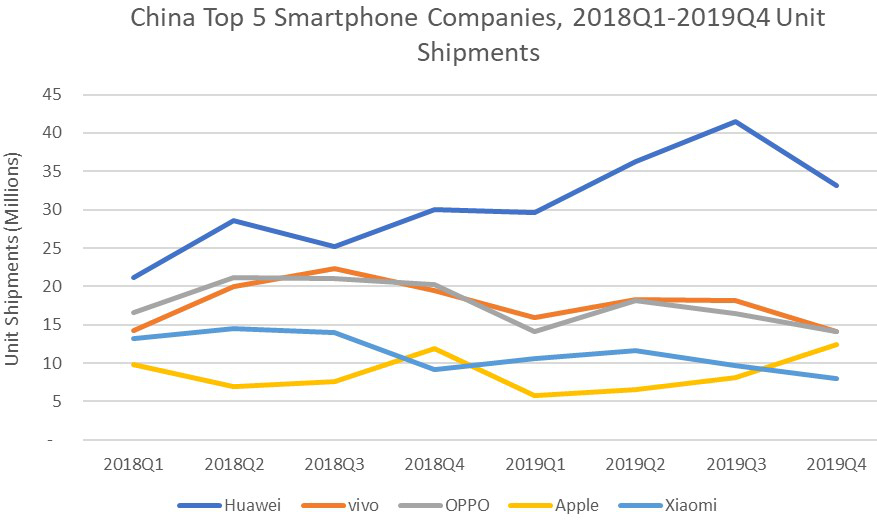 The top 5 manufactures in China for Q4 2019 are HUAWEI, Vivo, OPPO, Apple and Xiaomi. HUAWEI maintained its lead in the Chinese smartphone market for now, with the popular Mate 30 series, other 5G products along with strong brand appeal and channel management sustaining its growth.
Vivo dominated the mid-range segment with its popular iQOO and S series, selling over 14.1 million units in Q4 2019. OPPO found itself at 3rd place, also  shipping 14.1 million units as it launched over 8 models for the Reno series, ranging from mid to high end smartphones. Apple and Xiaomi were at 4th and 5th respectively, shipping 12.4 and 8 million units respectively.
The end of this quarter marks the China market's 11th consecutive quarterly decline and its 3rd consecutive annual decline. The future for Q1 2020 look weak too as the impact of Coronavirus are being felt, with IDC predicting more than 30% YoY decline. Other problems created by the spread of the virus include uncertainty in product launch plans, the supply chain, and distribution channels.
Commenting on the report, Will Wong, Research Manager for Client Devices at IDC Asia/Pacific said:
In 2019, Vivo was able to surpass OPPO for the number two spot, as the latter struggled to refine the positioning of its Reno series, while the former did well with its new mid-range iQOO and S series as well as 5G models. In 4Q19, both Huawei and Apple gained share over the same period one year ago as a result of their strong branding. Nevertheless, the Wuhan coronavirus could have a Black Swan effect on the market in the first half of 2020.