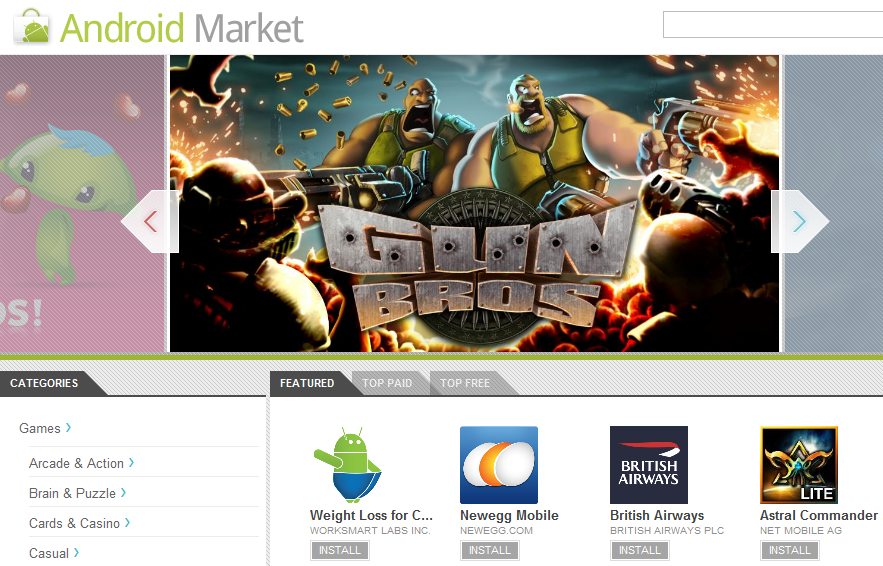 Google  has launched a web store for the Android Market. Installation process is simple. Buy an app with your account, Install it on a compatible phone on your web browser and and it will automatically start downloading in your phone. 'Magical', like what Apple's Steve Jobs says.
Also managing apps with different android devices are simply seamless. All from the store.  Go and give it a shot. And as far as your concerned with your dollars,  Google saves credit card numbers and other personal payment information is in your secured Google account. After choosing an app, you can make a payment using a one-click purchase system. There are very thin chances of you hating the Android Market now.
Google has also announced in-app purchases (ex: add-on packs that you've seen on Angry birds). Showing love to their developers by giving them more freedom to build in add-on content, promotion and cross-promotion. All these coming by the end of March.
The developers have more control now, they simply can prices their apps in different currencies. More money, more happiness!
Check out the web-version of the Android Market at market.android.com