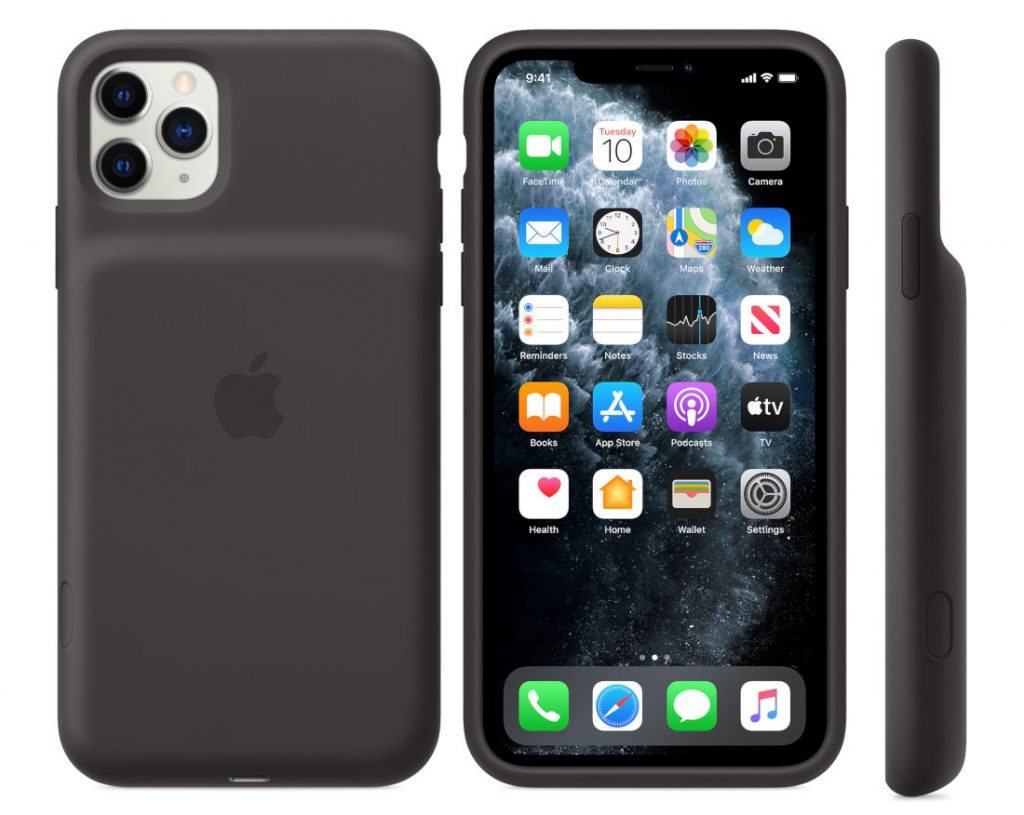 Apple has introduced new Smart Battery Cases designed for iPhone 11, iPhone 11 Pro and iPhone 11 Pro Max. The design of the cases is similar to the past battery case option Apple offered for the iPhone XS series with a bump to add the extra battery pack and each offer varied battery life depending on the device.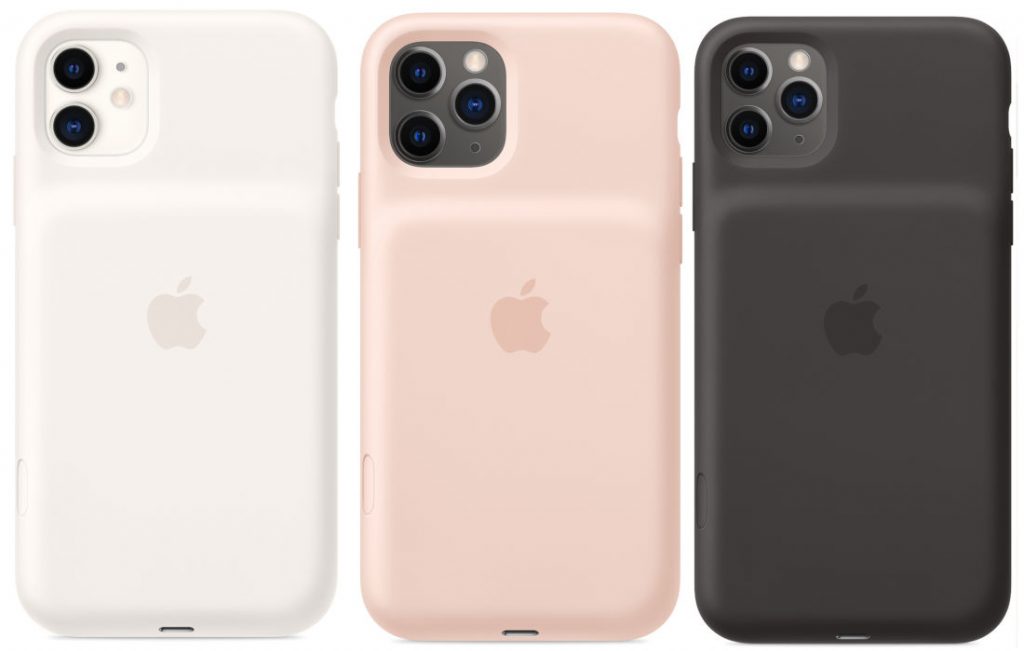 The iPhone 11, iPhone 11 Pro and iPhone 11 Pro Max cases promise up to 50% longer battery life. Inside, there is a soft microfiber lining, and on the outside, the silky, soft-touch finish of the silicone exterior offers a better grip. A soft elastomer hinge design makes it easy to put the case on and take it off, says the company. The case features a dedicated camera button that launches the Camera app whether the iPhone is locked or unlocked. A quick press of the button takes a photo and a longer press captures QuickTake video. It works for selfies, too.
The Smart Battery Case is also compatible with Qi-certified chargers. You can charge your iPhone and battery case simultaneously.  The case can be charged even faster with USB-PD-compatible chargers. It also supports Lightning accessories, such as the EarPods with Lightning Connector (included with your iPhone) or the Lightning Digital AV Adapter (sold separately).
The Smart Battery Case is deeply integrated into iOS so you can see your battery status on the iPhone Lock screen and in the Notification Center, making it clear how much charge is left.
All the three battery cases for iPhone 11, 11 Pro and 11 Pro Max XR are priced at $129 (Rs.9,270 approx) each and are already on sale through Apple website.