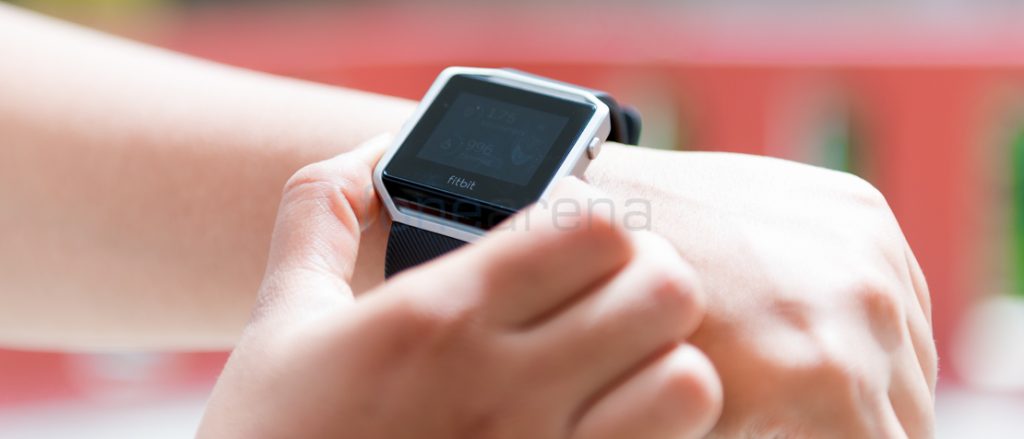 Fitbit has released sleep data insights from across 18 countries which show that Indians are the second most sleep-deprived and are the least active. Fitbit has collected more than 10.5 billion nights of sleep data over the years and has shared this insight on Indian users.
According to the data shared by Fitbit, Indians get the least amount of nightly sleep on average (after Japan) at 7 hours 1 minute which is 48 minutes lesser than the average nightly sleep of users in the UK and 32 minutes lesser than average nightly sleep of Americans. The data also shows that Indians get 77 minutes of REM (Rapid Eye Movement) sleep on average which is the lowest in the world just like Japanese who get the same amount of REM sleep on an average.

Furthermore, Indians spend 57 minutes awake on an average each night they sleep, representing close to 13.5% of their nightly sleep and the age-group 75-90 get the lowest sleep (6 hours 35 minutes on average) compared to other age groups, whereas users in the age group of 18-25 go to bed more than an hour later (12:33 AM) than users in 75-90 age group (11:22 PM). Indians also log in only 6533 steps daily, the least amongst all 18 countries which are 3600 steps lesser than the average of the most active country Hong Kong.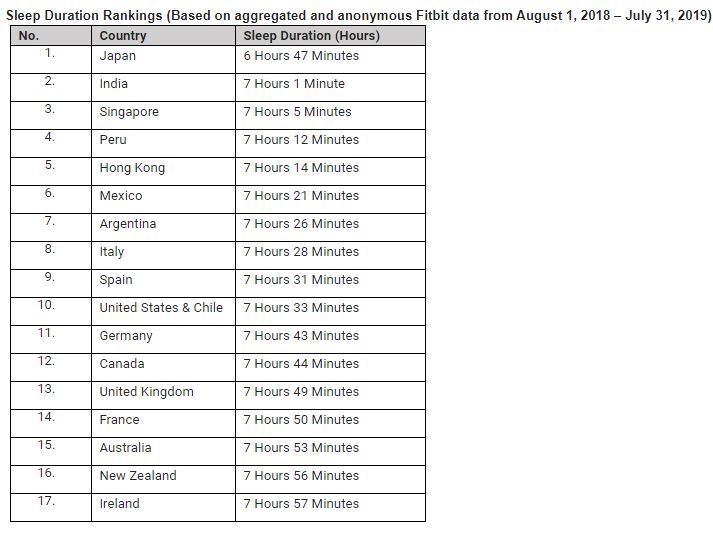 The age-wise breakup of average nightly sleep of Indians show that the average sleep duration is 7 hours 20 minutes in the age group 18-25, 7 hours 12 minutes in the age group 25-35, 6 hours 58 minutes in the age group 35-55, 6 hours 44 minutes in the age group 55-75, and 6 hours 35 minutes in the age group 75-90.
Fitbit has made this user data analysis from 18 countries including Argentina, Australia, Canada, Chile, France, Germany, Hong Kong, India, Ireland, Italy, Japan, Mexico, New Zealand, Peru, Singapore, Spain, United Kingdom, the United States between August 1st 2018 to July 31st 2019.