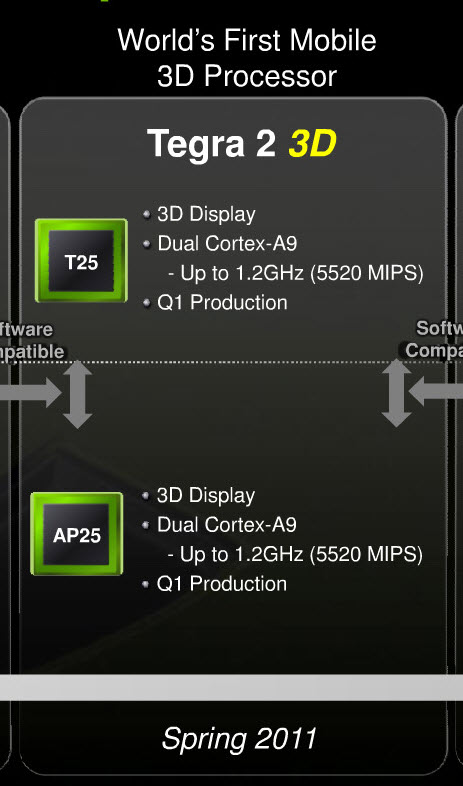 We've seen couple of NVIDIA powered Smartphones at CES this year but this news of a 3D version of the Tegra 2. Their dual-core Tegra 2 3D processors is said to power more smartphones that is going to launch later this year. So this is just not a single core processor technology, but this is an evolution which will change the way we use our smartphones. We might see devices with this processor by spring.
From the leaked MWC 2011 slides its understood that  Tegra 2 3D is clocked at 1.2GHz and its on a Dual Cortex A9 architecture. So some of the devices which are planned for Spring launch would have already been mated with this processor. So year ahead looks interesting and exciting too.
So Android, iOS devices might cope up to adopt this technology. Am sure lot of Android phone manufacturers would have already started working on their protos powered with this 3D processor. Not sure if Apple is working on something like this in parallel.
Movies, games and apps will have unlimited possibilities now. Its what they do with it. And how the end user is visually satisfied!
2011 is going to be one of the important year in the world of technology. Mark it!
Source : Techeye