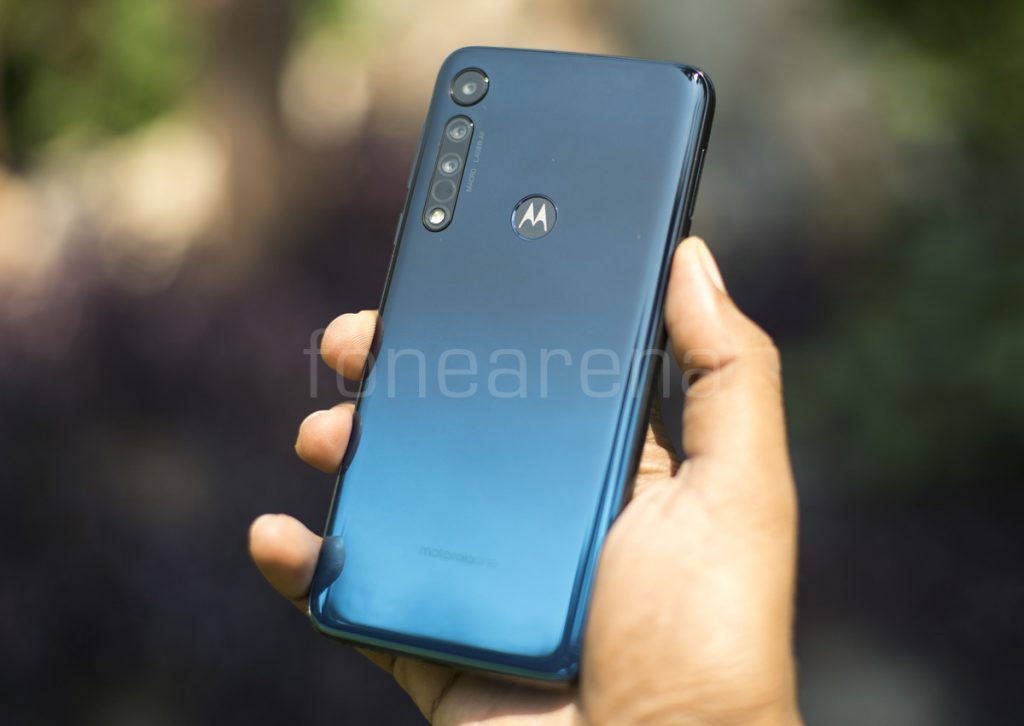 Starting with One Power, Motorola has been consistently releasing devices with a focus on features that are highlighted with branding. The One Power was all about battery life, the One Vision was all about the low light camera with a big aperture and OIS, the One Action was all about that wide angle action camera and now we have the One Macro. Yes, you guessed it right, it's all about that macro camera, at a relatively micro budget. At Rs. 9,999, the One Macro comes with a 6.2″ HD+ screen, is powered by a Helio P70, has 4,000 mAH of battery and comes only in one variant – 4GB RAM, 64GB ROM. Question is – how big of a difference does the Macro Vision camera make, in terms of experience? and overall, is this Motorola One series device worth the asking price? Lets find out in the review.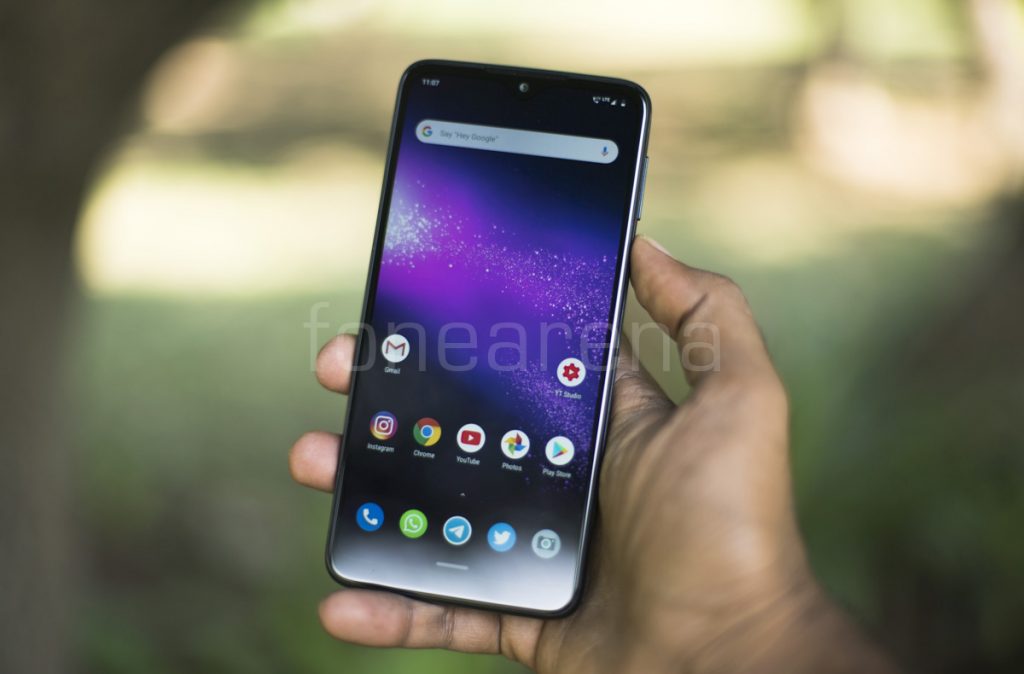 Anyone who has seen or used the earlier Motorola One devices like the One Vision or the One Action will immediately notice the screen is not 21:9. The One Macro looks a lot "normal" in today's scenario with a 19:9 screen providing enough width for a comfortably large screen yet grippy enough at the same time. The 6.2″ LCD screen comes with a 270 ppi pixel density, which is more than enough if you are not a pixel peeper. The display has good brightness, color accuracy and contrast. It's certainly not the best in this class, but holds its own when it comes to outdoor visibility. In the end, that's what we should care about. The viewing angles are not so great and the blacks not so deep, but reflectivity of the screen is quite low and fingerprint smudges are not so visible on the screen. A balanced screen experience is what you would get on the One Macro but a full HD resolution would have been great.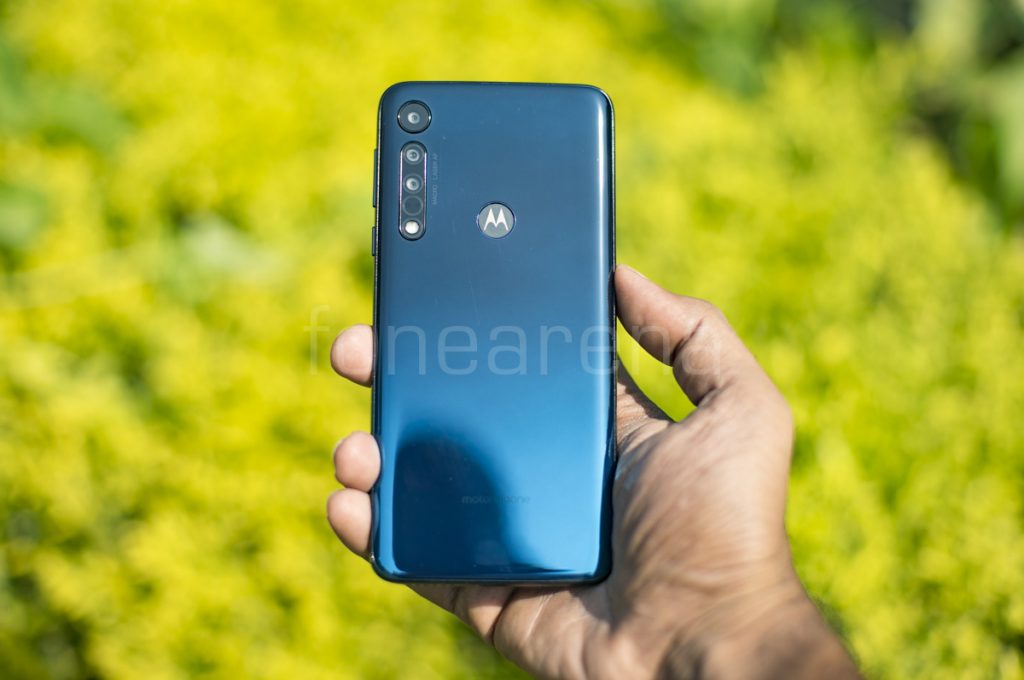 The build quality of the One Macro is quite improved over what I had experienced on the One Action. There is a highly reflective coating added on to the plastic back of the phone, which adds a lot of sheen to the looks especially in bright light. While a lot of fingerprint smudges were visible and surely, all signs indicated an ease of scratches, it is suggested that we use the in-box TPU case, which fits rather really well. The weight of the phone, to my surprise, was very apparent. Thanks to the 4,000 mAH battery or may be the hefty build of the plastic body, the 186g gives the phone a solid feel in the hand. This reassuring weight adds to the feeling of a well built phone.
It was good to see a USB-C port at the bottom, with the microphone on one side and the loudspeaker on the other. The performance of the loudspeaker was quite good, I mean, good enough to be heard outdoors. It's not fully fleshed out when it comes to hitting frequencies but in this price range, one of the loudest I have heard so far. Audio quality is decent on the 3.5mm jack as well, which is located on the top of the phone. Surprisingly tactile and clicky buttons on the sides include the power button and the volume rocker. Turning to the back we have the Motorola logo doubling duty as the fingerprint sensor, which works as you would expect and then we have the quad sensor rear camera setup. Let's take a closer look at them.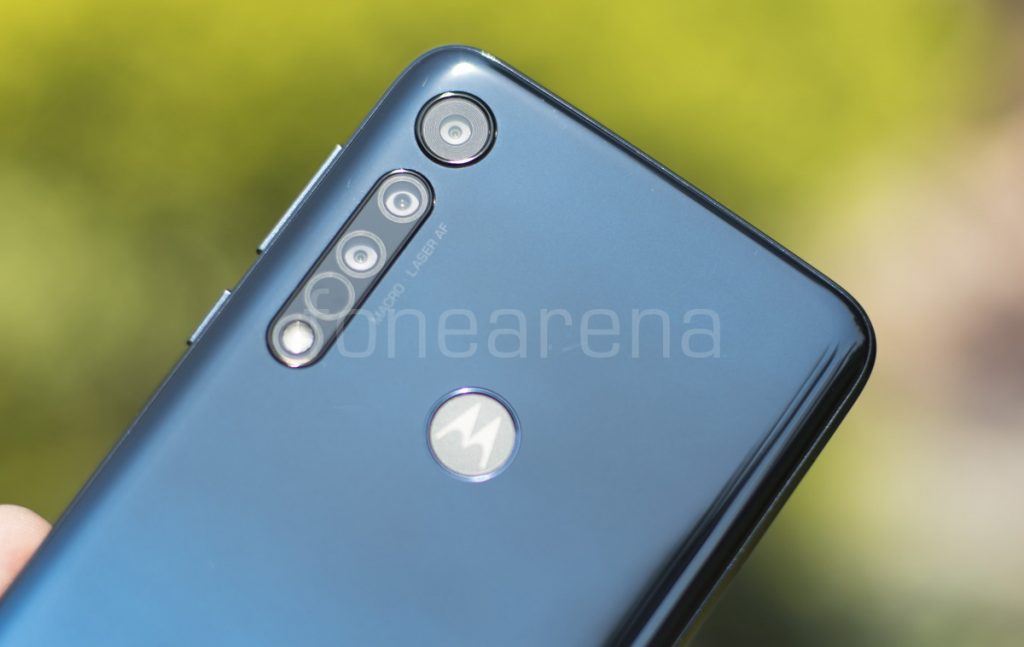 The top most unit is the 2 MP Macro Vision camera. You might wonder, why is the camera unit that is usually clubbed along with the other peripheral units getting its own ring? And why does it look so big? Well, the answer to that is 2cm. That's the minimum distance from which you can take macro shots at a magnification of 1:1.2, which exceeds the minimum of 1:1 for anything to be called "Macro". This is why the lens is bigger and wider, and surely, the best in class because the closest competitor can do about 5cm and that's it.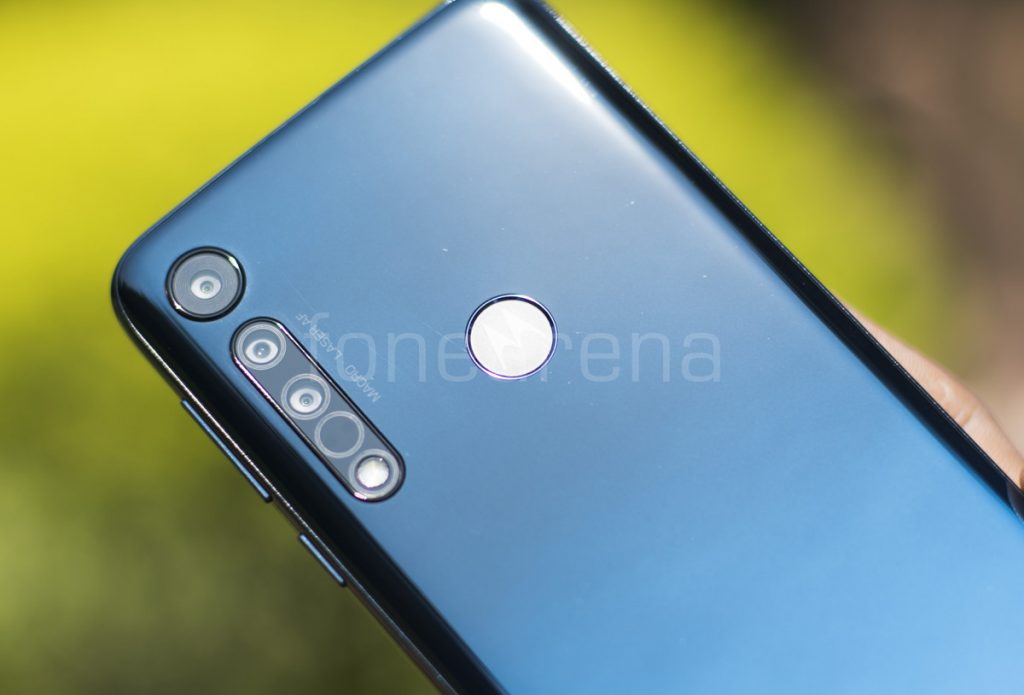 Next, we have the main 13MP sensor with PDAF, below that we have the 2MP depth and further below that we have the laser autofocus module and then the LED flash. It is important to note that the laser autofocus module works great in all kinds of lighting conditions and is easily a contributor to one of the fastest focusing speeds I have seen in this price range. Let's take a look at the samples now. First up, some day light shots from the main sensor.
Detail is pretty good. Contrast and exposure metering are pretty good as well. The only pain point I had was dynamic range which was good but not great because it crushes the blacks too much and there is not much shadow detail to be had. Then the image processing algorithms that seem to go really hard on noise soften the photos and add extra sharpening to make it look a bit processed. I have seen this kind of performances before in this price range so it is not surprising. One thing is really clear, Motorola needs to update its age old camera app and update its processing algorithms as well. That aside, you can indeed have fun with some of the modes of the camera, like Spot Color which is a quick and easy way to post some artsy shots for your social media.
In low light, the sharpening, the crushing of the shadows and the noise reduction are even more aggressive, considering the constraints of the device. However the results are quite usable, depending on which device you are coming from. The fact that there is no night mode reminded me again that Motorola needs to update its camera app. I have sneaked in a depth sensor portrait shot of an object in there. In case you are interested to see how the depth sensor works, check it out and spoiler, it's not bad.
Selfies from the 8MP shooter at the front are alright. Again, dynamic range (even with HDR turned on) takes a hit meanwhile edge detection is pretty good on portrait shots. The first shot was in super low light and it worked surprisingly well! Now let's move on to the star of the show, the Macro Vision camera. Lets take a look at the samples first –
I've used other macro cameras in this price range before and I can tell you right away, this is quality stuff right here. At a 2cm range, the Macro Vision camera captures some really great 2MP stills (and video, alas with jumpy autofocus) and really opens up a whole new world for our Instagram feeds. You'll initially be shocked at how close the phone can go to subjects because 2 centimeters is really really close. With that kind of proximity, it is easy to fill your field of view with small objects, giving you the kind of framing opportunities that you would get only with additional plastic add-on lenses. That too, if you're lucky because most of those additional lenses are crap. This one, however is not. Now, don't expect macro shots that you can blow up and print because this is just 2MP of data but certainly know and believe that these shots are going to make your pictures stand out in many Instagram feeds.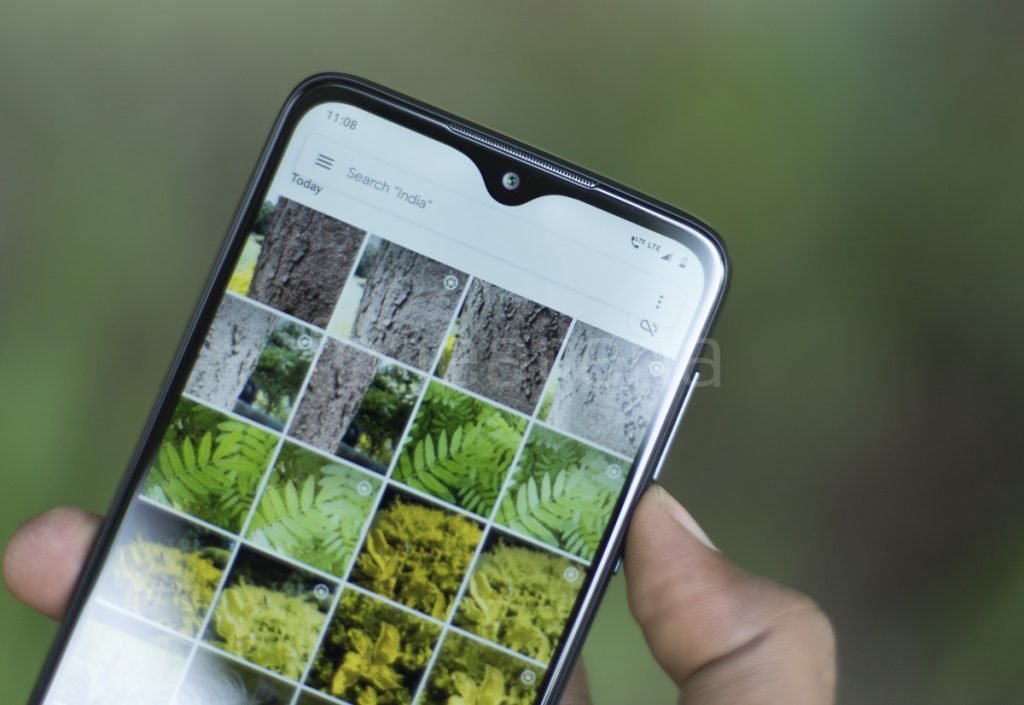 Lets talk about video now. The rear and the front facing camera both can record in full HD. When it comes to quality, it leaves a lot to be desired. Dynamic range is poorer than stills, however EIS is quite good and audio is pretty decent as well. Of course the Macro Vision camera saves the day again because it can shoot video too, with the only caveat being too much hunting for autofocus. Take a look at the samples below.
Time and again, the Helio P70 has proved itself in performance. It had set expectations with the P60, a great mid range processor and since the P70 is only an overclocked variant, everything was running well and fast. Stock Android optimization is another thing that was going to help with the smoothness as well and everything was reflected in my day to day usage. While the speed was obviously not flagship-grade, with a 720p screen to push, the One Macro did very well in getting things done. The 4GB RAM helps as well.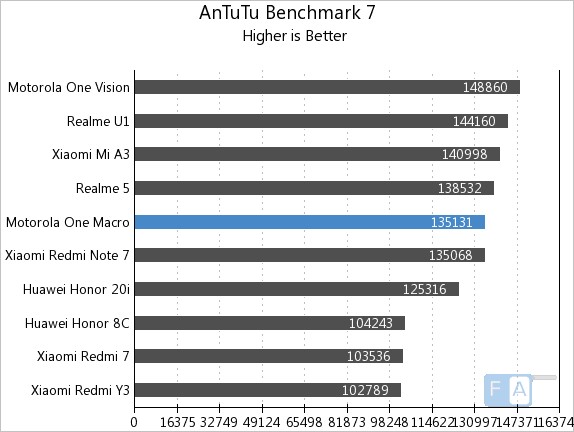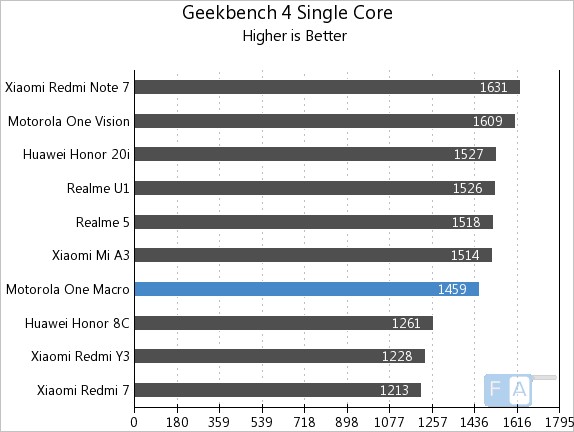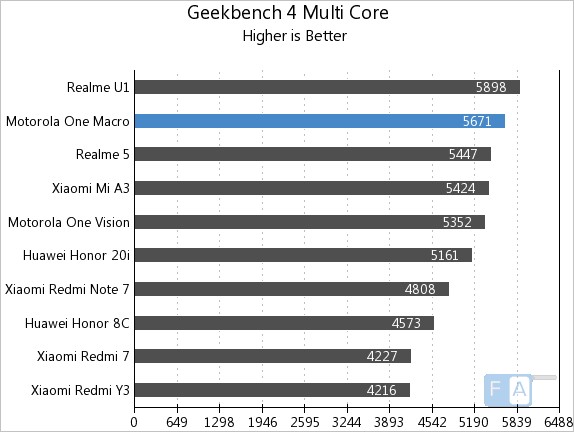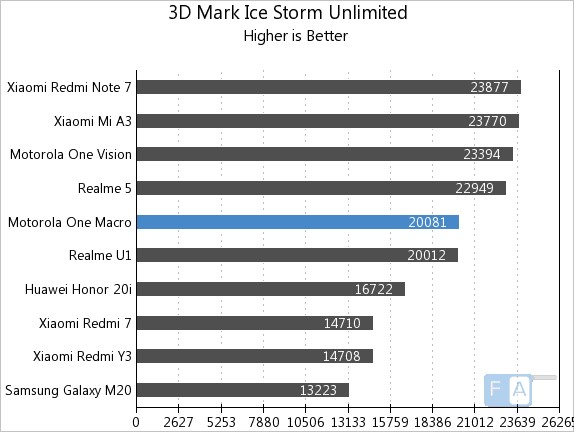 When it comes to benchmarks, the scores do not seem to reflect real world speed, as expected. However, in case you want to compare it with the other devices in the price range, it is definitely lesser than Snapdragon 660 or 665 but on par with 632 in some aspects. In Snapdragon 665 powered devices, there is 4K capability as well.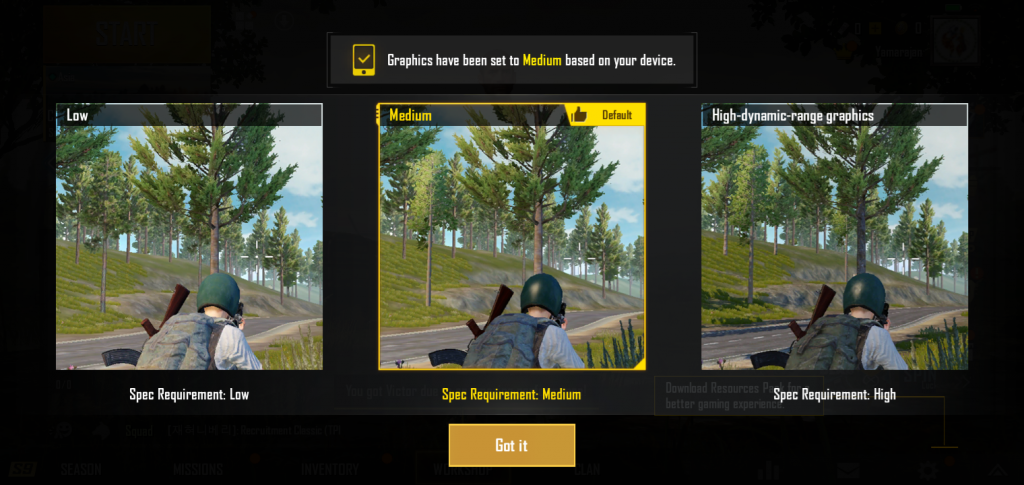 When it comes to gaming, I was able to run almost all of the usually played games like PUBG, Asphalt9, the latest Call of Duty. All of them ran great in medium settings.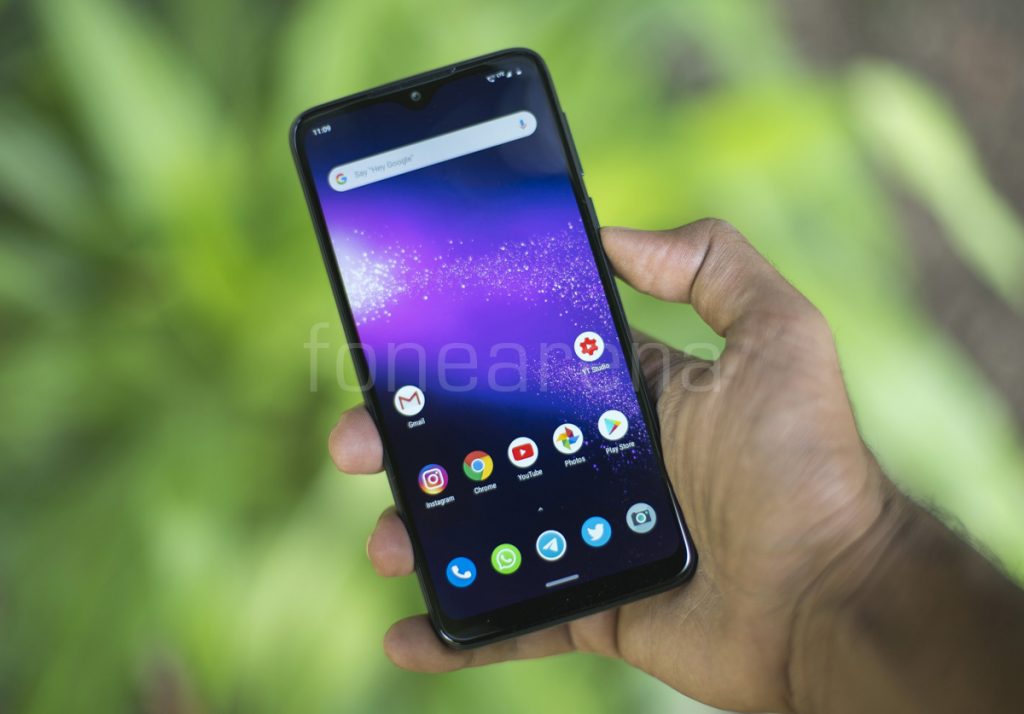 The 4,000 mAH battery is rated for 2 days of regular use. With my usage, I was able to replicate this claim. With my usage of mostly the camera and a lot of social media apps like Telegram, Whatsapp and Twitter, not to forget YouTube and Instagram. The battery was not something I worried about while using this device. Here's what my usage looks like. Double of this pattern will get you an idea of how it will fare generally.
Other things that I would want you to remember is that there is only a hybrid SIM slot, which, with 64GB of memory would not be much of an issue. Call connectivity is decent but there were some complaints regarding audio quality of my calls, that too on a VOLTE connection. May be it is a one-off because on other calls it seemed fine. Internal storage read-write speeds are around 200 Mbps, in case anyone is interested.
When it comes to software, we have always come to expect a stock Android experience on Motorola devices and that remains the same here. Apart from a few modifications here and there, like one-button nav, a couple of Moto-specific gestures and so on, not much changes from stock Android. The camera app is the only other "app" that has been replaced from the stock suite of apps. What's surprising is, there is no mention of Android One anywhere in the UI or in the box. While Motorola promises 2 years of security patches at the minimum and a guaranteed update to Android 10, nothing much can further be said about the availability of updates. If the assurance of 2 years worth of security patches and Android 10 is good enough for you, then there should not be any problem in choosing this device. I really wish they change this only thing in software – the camera app.
The Motorola One Macro is laser focused at giving the first time smartphone buyer everything in a relatively premium package. The premium is largely thanks to the Macro Vision camera which delivers beyond our expectations and is surely a worthy addition to the phone that makes not only the device stand out in the market, but will help you stand out as well giving you the ability to frame some unique close ups that you would never click otherwise.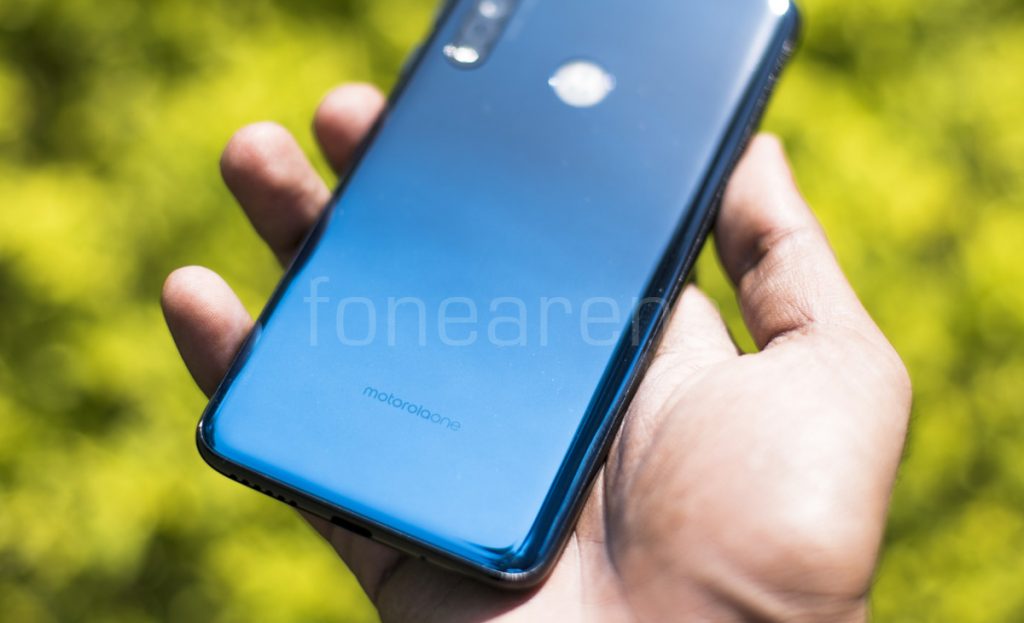 Pros
Macro Vision camera is unique in this price range, exceeds expectations
Laser autofocus is super fast
Reassuring build quality and surprisingly tactile buttons
Solid battery life and performance
Decent display and loudspeakers for multimedia consumption
Stock Android with 2 years of updates guaranteed
Cons
No night mode, needs better camera app with algorithms
Main camera dynamic range could be better
Video recording quality could be better
In the end, the pros outweigh the cons. Bringing the Macro Vision camera to the masses, at this price point, is a commendable step by Motorola who have been hitting some really good price points recently. At Rs. 9,999 there is not much to complain about, especially when you take a look at the competition and their offerings. The phone will be available from Flipkart starting from October 12th. Have any questions? Let us know in the comments section below.