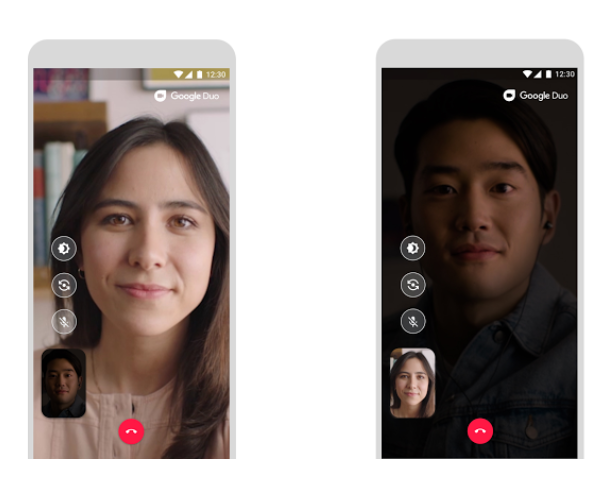 Google launched 'Google Duo video-calling app back in 2016 and has been adding new features to the app. Similarly, today, with v60 update Google Duo brings low light mode to improve video call in low lightning, pin to home screen feature and call history deletion feature.
Low light mode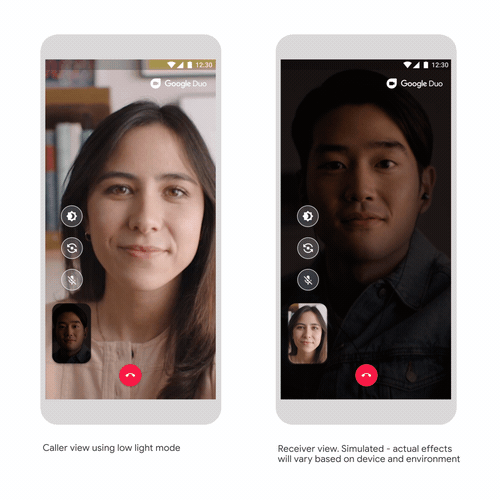 With v60 update, Google Duo is getting a new low light mode which improves the brightness of the video stream in a dark environment and increases the exposure by a small margin. There is a dedicated button during video calls which when tapped will toggle the low light mode, increasing the brightness and the exposure. The lightning will adjust automatically according to the environment seamlessly without affecting the video stream. Low light mode will start rolling out globally to iOS and Android users this week.
Pin to home screen
Apart from the new low light mode, Google Duo is also getting a pin to home screen feature wherein Duo will suggest users add the contact to their home screen right after a video call. A pop up appears that says "Add contact name to your Home screen to start a call faster" and upon adding the contact, a 1×1 shortcut is placed on the user's home screen.
Call history deletion
The v60 is also bringing call history deletion feature that will delete call history per contact and the app will reconfirm with users if they would like to delete the history.
Google Duo v60 is available to download from the Play Store, but these new features will roll out gradually, server-side, to users.