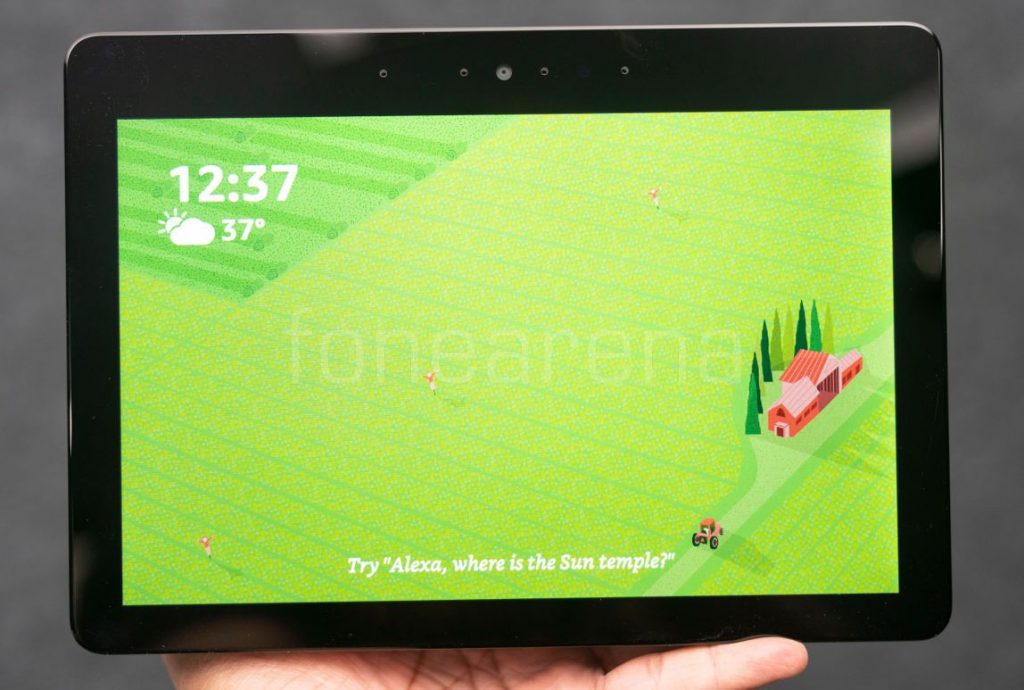 Amazon's plan to dominate the world is well underway. What seemed to be the superfluous toy at first is now the default choice of people looking to interact with computers and the Internet.
Numerous Echo smart speakers with built-in company's assistant Alexa have found their way into millions of house around the globe. With a focus on better sound and video quality and a less boring look, Amazon rolled out Echo Show at Rs. 22,999 in India in April.
For the unknown, Echo Show features an immersive 10-inch HD display, crisp and bright visuals, a built-in smart home hub and a speaker system with Dolby processing that delivers powerful bass and stereo sound.
Box Contents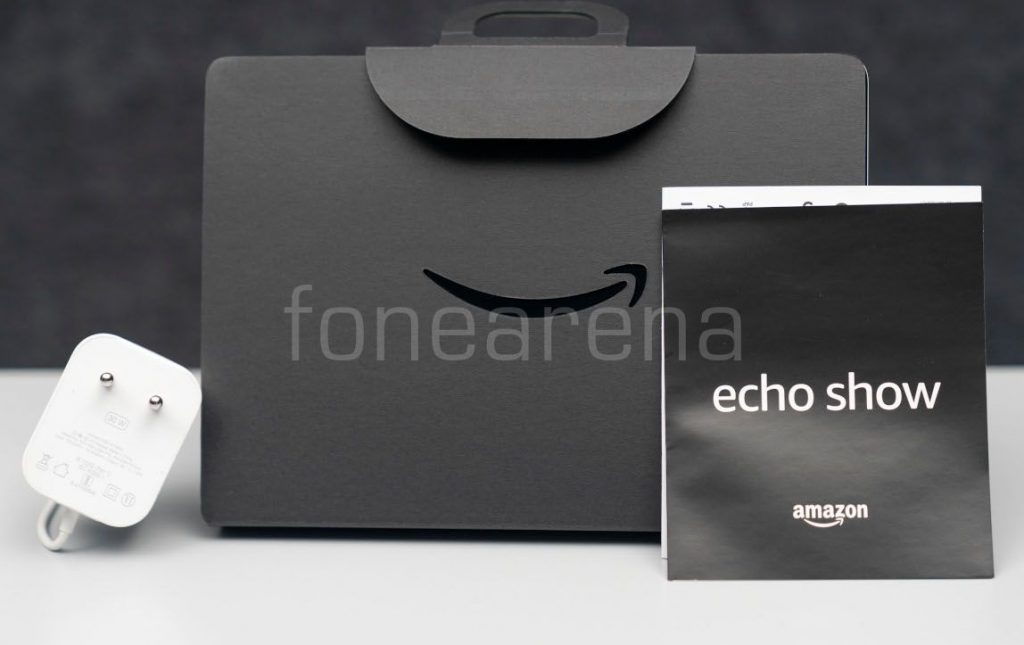 Echo Show
Power adapter (30W) with cable (6 ft.)
Quick start guide.
Design and display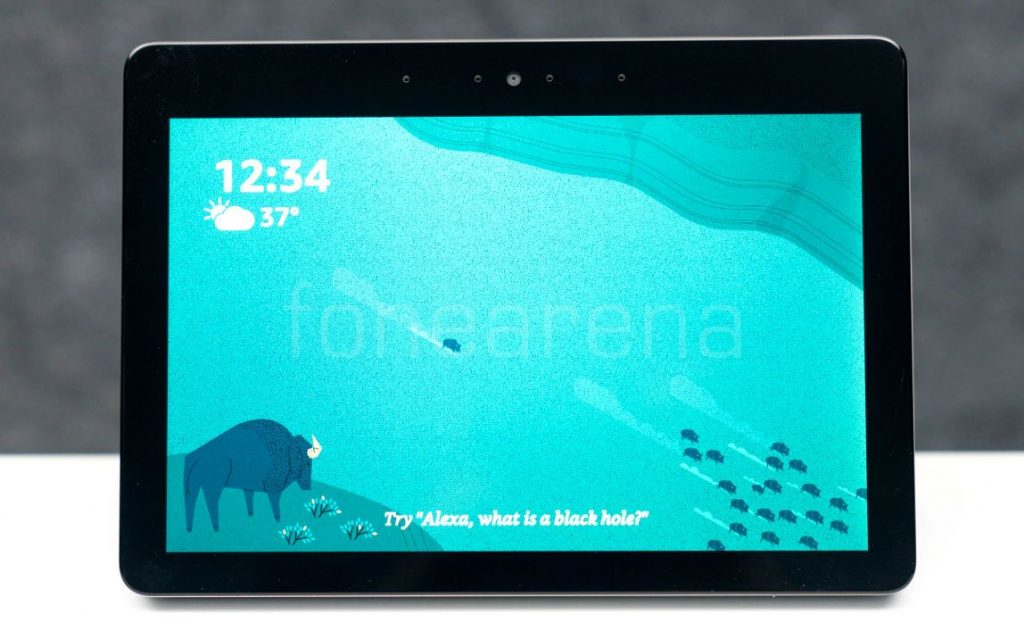 The front side of the device is dominated by a 10.1-inch HD (1280×800 pixels) display with thick bezels on all four sides. Above the display, we have a 5MP camera along with four microphones which are used during the interaction with Alexa and video chatting.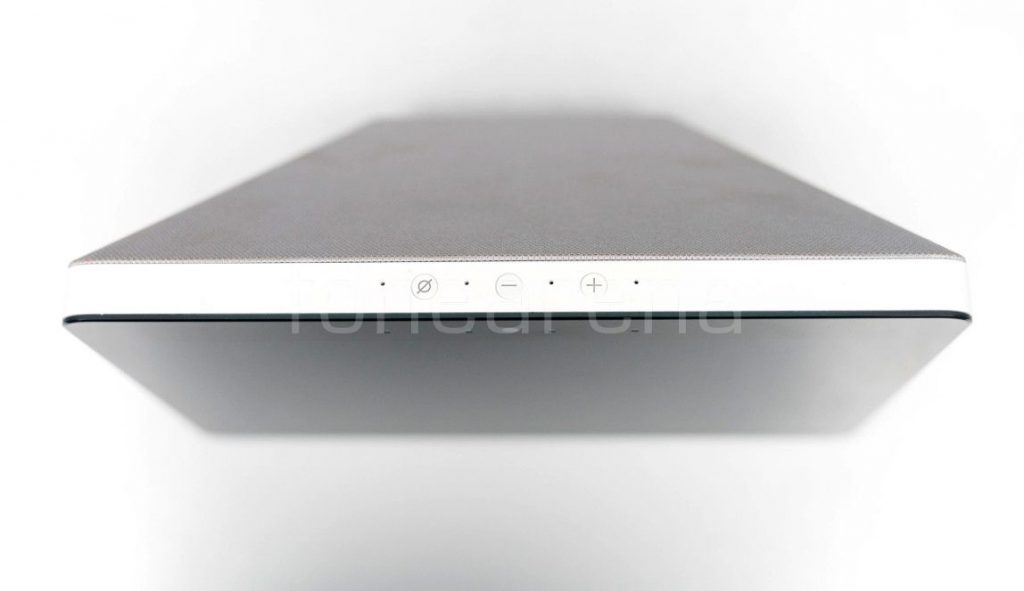 Available in Black and White, the rear side of the device including speaker driver and plastic is covered with a piece of good quality fabric. Top has three buttons — two volume control and a privacy button that turns of microphones and camera.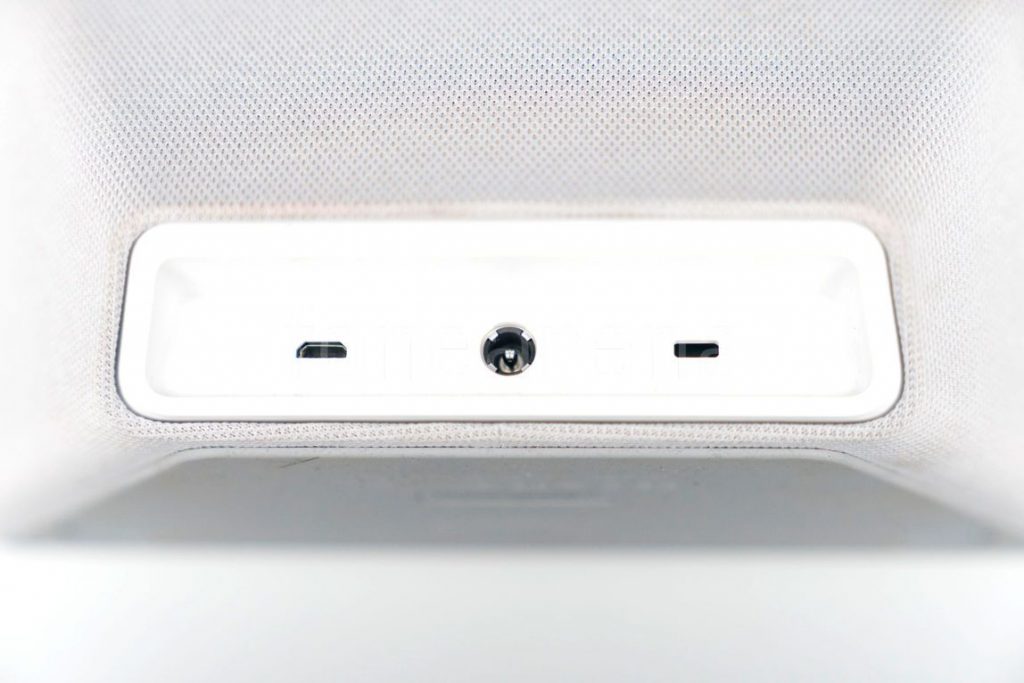 At the back, we have MicroUSB port, power port, and a Kensington lock. It's worth mentioning that the display is tilted a bit upwards.
The Echo Show's biggest talking point is its display indeed! The LCD screen is bright enough, does a fair job when it comes viewing angle, and the touch sensitivity is good too. In fact, it can be used as a Digital photo frame when it's idle.
While some settings can be controlled through voice command, remaining settings can be changed by swiping down the panel from the top including display, sounds, accessibility, DND mode and much more. The Echo Show can detect the ambient light in the room and adjust the screen brightness accordingly.
Sound quality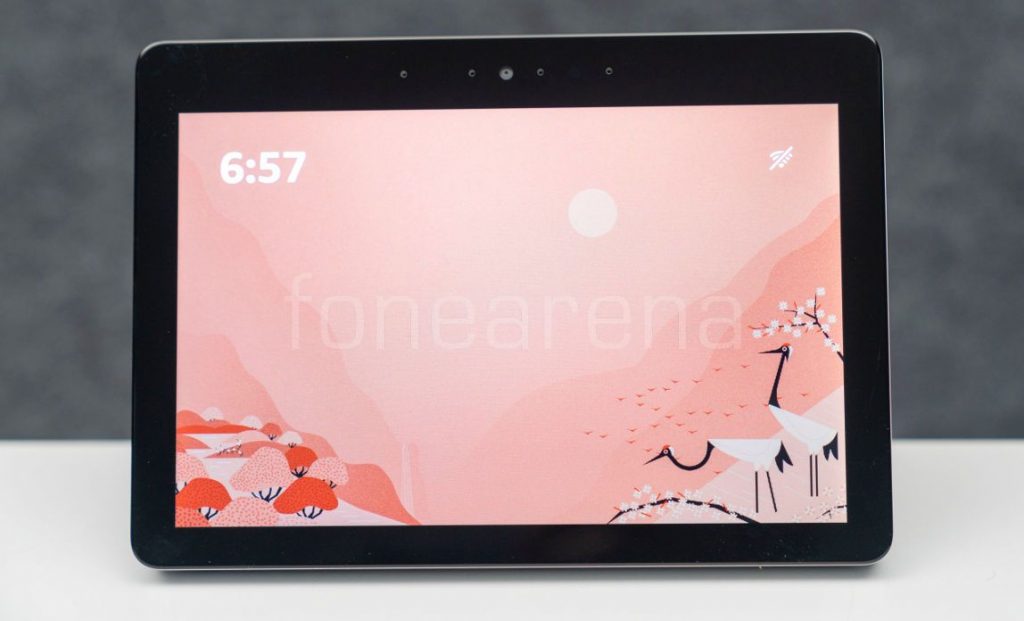 At present, Amazon Echo Show is the best smart speaker available. It is louder, and more bassy too. Unlike other speakers, it produces a wider soundscape and can easily fill a room.
Having said that, at higher volumes, it gets distorted. Since it's bassy by default, you can tune it in EQ. During songs, it usually displays the song's album cover with photos of its artist in the background. You can access a lot of content from Gaana and JioSaavn for music.
Performance
The UI looks simpler than before and users can finally browse the web through either Firefox or the Amazon Silk browser. In most of the cases, movies and audio songs from Amazon Prime worked well. Talking about other videos, displayed results from Dailymotion and Vimeo in an easy to navigate layout. In the case of YouTube, you need to do it manually. Furthermore, giving flexibility to video content is one area where the Echo Show needs to be improved to add more value to the display.
On the other hand, It can do smart home management better with IoT devices. All you need is to just install Alexa app on your phone and set up the smart devices. The video call feature in the Echo Show is limited and it's useful only if your family and friends have Echo Shows. Notably, Skype will be supported in the upcoming days.
When the device is idle, it shows news or some information regarding the trending topic which are updated daily. You can also ask Alexa to show the news in-depth as well. Additionally, it can fetch food recipes, book Ola or Uber, order food on Zomato and more.
Verdict
The Amazon Echo Show is much more than Alexa now with a big display. And a loudspeaker. It's perfect for a house party but, do you need one right now? No. While it looks futuristic, it has its flaw and needs to be polished in terms of skills of flexibility and skills. Having said that, if you'll be using this for sole entertainment purposes like music or streaming Prime Videos, then, it's the best you can get. It is available from Amazon.in for Rs. 22,999.