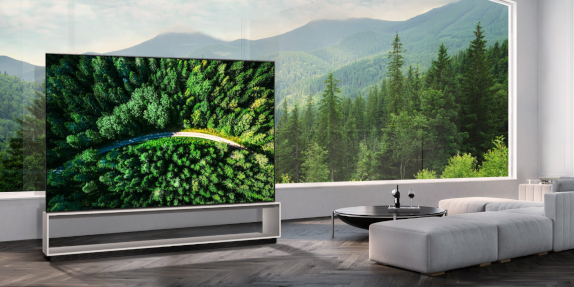 In a recent development, LG Electronics announced the start of sales of the world's first 8K OLED TV (model 88Z9) with pre-orders for the 88-inch set starting this week in South Korea. As per the company, it will be available in North America and Europe in the third quarter of 2019.
The TV employs an advanced panel with over 33 million self-emitting pixels to deliver LG OLED TV's next level picture quality. According to the company claims images will be exceptionally sharp, which is equivalent to 16 times the number of pixels in full HD and four times that of UHD.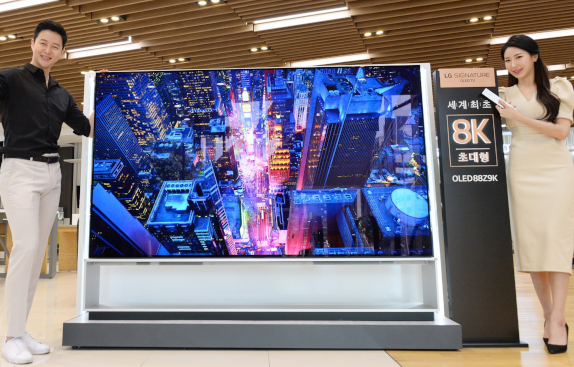 LG's 8K OLED panel features second- generation α (Alpha) 9 2nd-Gen 8K intelligent processor, that allows the chip to optimize content by recognizing source quality and implementing the best algorithm guaranteeing stunningly real images. The processor also analyzes ambient conditions to achieve the perfect level of screen brightness.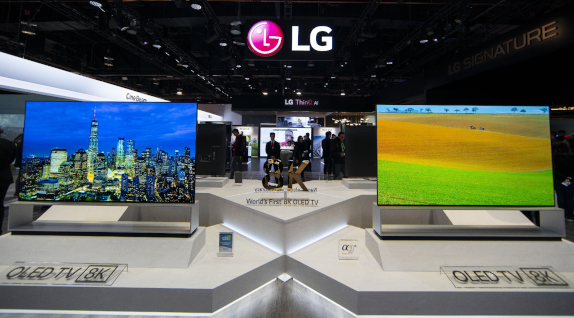 The processor boasts enhanced processing capabilities with effective 8K upscaling and improved noise reduction to 6-steps from 4-steps in the 4K version. On the other hand, the sound quality is boosted by an intelligent algorithm that can up-mix two-channel audio to deliver convincing virtual 5.1 surround sound. Furthermore, users can adjust the sound to suit viewing conditions or let the TV set the best sound levels based on the environment.
The TV supports HDMI 2.1, allowing viewers to enjoy 8K content at a fast 60 frames per second. The TV also supports automatic low latency mode (ALLM), variable refresh rate (VRR) and enhanced audio return channel (eARC). In some markets, the LG 8K OLED TV will offer built-in versions of both the Google Assistant and Amazon Alexa as well.
The LG 8K LED TV is priced at 50 million won ($42,000 / Rs. 29 lakhs approx.) and will go on sale in July in Korea.
Brian Kwon, president of the Mobile Communications and Home Entertainment companies at LG:
Being the first to market with the world's first and largest 8K OLED TV shows our commitment to leading the ultra-premium TV segment and delivering the ultimate viewing experience. LG was a pioneer in bringing OLED to market and we will continue to introduce state-of-art TV technologies that push the boundaries of what's possible in home entertainment.