Acer today launched ConceptD, a new brand of high-end Windows 10 desktops, notebooks, and monitors optimised for graphic designers, filmmakers, engineers, architects, developers and other creators.
ConceptD High-end Desktops with NVIDIA Graphics
The ConceptD 900 and 500 high-end desktops feature a range of NVIDIA GPUs up to the Quadro RTX 6000, enabling high-end visual effects rendering, complex 3D modelling, simulations, as well as AI and deep learning development.
NVIDIA's latest Creator Ready Drivers bring enhanced app support and performance for studio applications such as Autodesk Arnold, Unreal Engine and REDCINE-X PRO.
ConceptD 900
The ConceptD 900 is a high-performance desktop featuring dual Intel Xeon Gold 6148 processors with up to 40 cores, and 80 threads, an NVIDIA Quadro RTX 6000 GPU, and 12 memory slots for a total of up to 192GB of ECC memory. Users can expand with extra onboard three PCIe x8 and four PCIe x16 slots. The ConceptD 900 comes with a thermal design that uses six cooling fans to draw air in through the triangular patterned front air panel, circulating it throughout the chassis.
ConceptD 500
The ConceptD 500 features up to 9th Gen Intel Core processors and GPUs including up to the NVIDIA Quadro RTX 4000 GPUs. It is powered by the latest 9th Gen Intel Core i9-9900K processor with 8 cores, 16 threads and reaching up to 5GHz.
With GPUs including up to the NVIDIA Quadro RTX 4000 GPUs1, it supports four 5K displays (5120×2880 @ 60Hz) with HDR colour as well. With four DIMM slots for up to 64GB 2666 MHz DDR4 memory, it has more bandwidth and capacity for fast performance. The onboard PCIe M.2 NVMe SSD allows for large models and complex 3D rendering in real time.
ConceptD Series Silenced Notebooks
ConceptD 9, 7, and 5 creator notebooks feature the ConceptD timeless design, and 4K UHD IPS PANTONE Validated displays. With a wide colour gamut, displays achieve an impressive colour accuracy of as low as Delta E <1. These creator notebooks stay quiet with Acer's 4th gen AeroBlade 3D Fan with a noise reduction mechanism that emits less than 40 db of noise.
ConceptD 9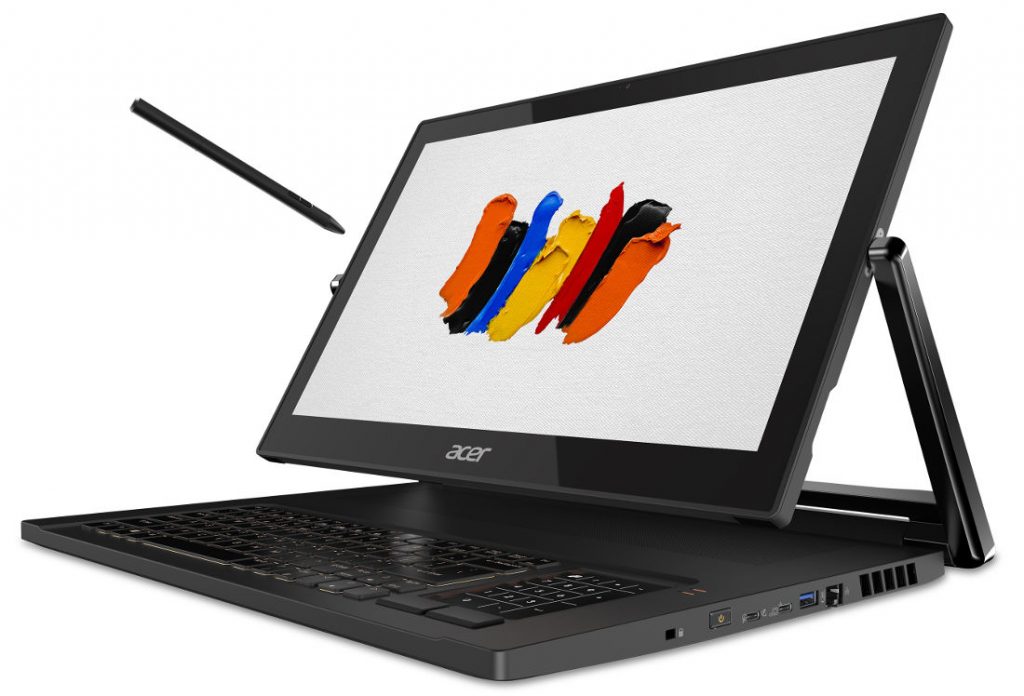 Featuring Acer's CNC-machined Ezel Aero Hinge, the 17.3-inch Ultra HD (3840 x 2160) display flips, extends, or reclines, for multiple usage modes. It features a Wacom EMR stylus that magnetically attaches to the ConceptD 9.
With NVIDIA GeForce RTX 2080 graphics, users can accelerate real-time video editing or 3D rendering applications. Moreover, the creators can work natively with up to 8K RAW files on the video timeline without dropping frames, pre-caching, or generating proxies. Further, the RTX graphics also bring fluid interactivity with large 3D models from the 50 percent performance improvement in faster performance over previous-generation GPUs.
With up to 32GB of DDR4 memory at 2666MHz and two 512GB M.2 PCIe NVMe SSDs in RAID 0, creators can store a lot of files.
ConceptD 7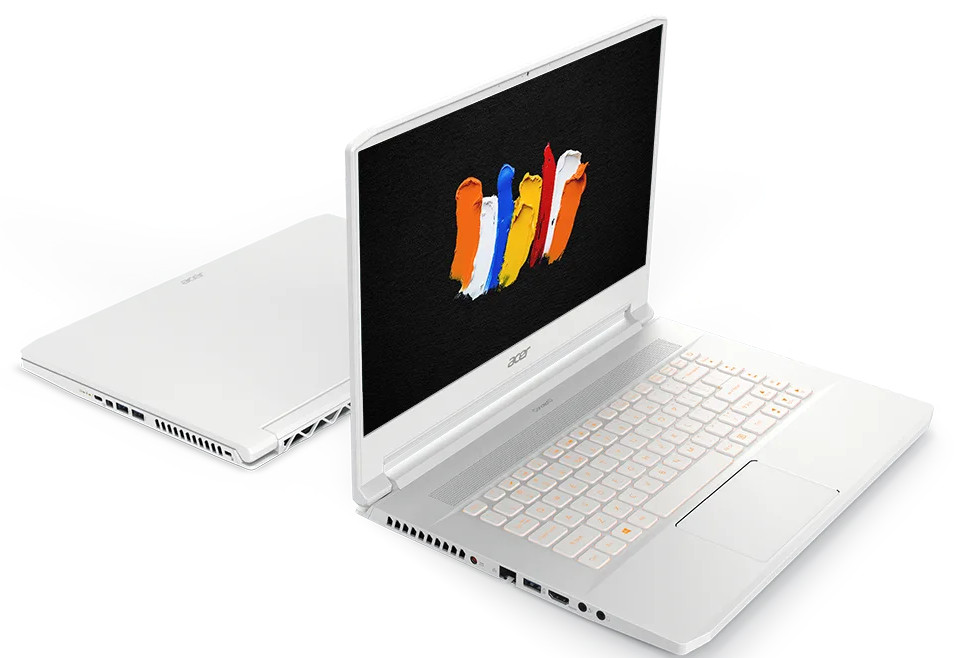 Featuring up to a new 9th Gen Intel Core i7 processor for premium notebook performance and NVIDIA GeForce RTX 2080 graphics with Max-Q Design, the ConceptD 7 lets creators accelerate up to real-time 6K RED video editing and rendering performance on heavy workflows. The 15.6- inch UHD (3840 x 2160) 4K IPS, PANTONE Validated display is built for creators, with a wide colour gamut of 100 per cent of the Adobe RGB colour space, and colour accuracy of Delta E <2 for remarkable colour precision.
Ports include a Thunderbolt 3 and MiniDP ports for connecting up to three external displays and features Killer DoubleShot Pro for a reliable WiFi connection.
ConceptD 5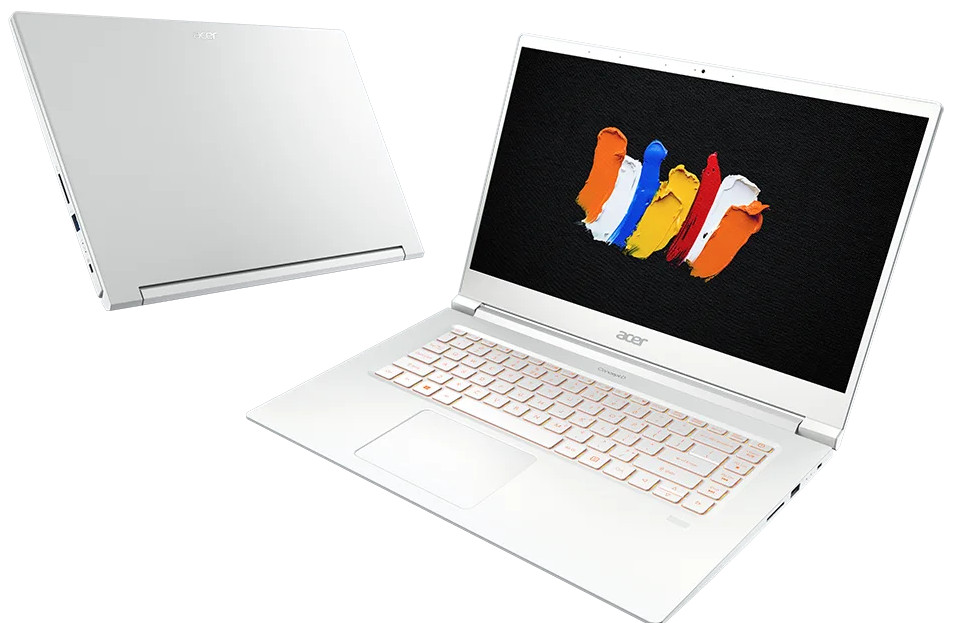 It features a metal chassis with a magnesium-aluminium alloy on top and a palm rest area and a magnesium-lithium alloy on the bottom. Weighing just 1.5 kg (3.30 lbs.), and measuring 16.9 mm thin (0.67 inches), it has a 6.22 mm (0.24 inches) narrow bezel with an 80 percent screen-to-body ratio. It is powered by the 8th Gen Intel Core i7 processor with Radeon™ RX Vega M GL graphics.
With up to 16GB of DDR4 memory and up to 1TB of responsive NVMe PCIe SSD storage in RAID 0 helps lets users create more. The ConceptD 5 comes with a full range of ports, including a USB Type-C Gen 1 supporting up to 5 Gbps data transfers, as well as DisplayPort and power charging, plus offline charging.
ConceptD Monitors for Creators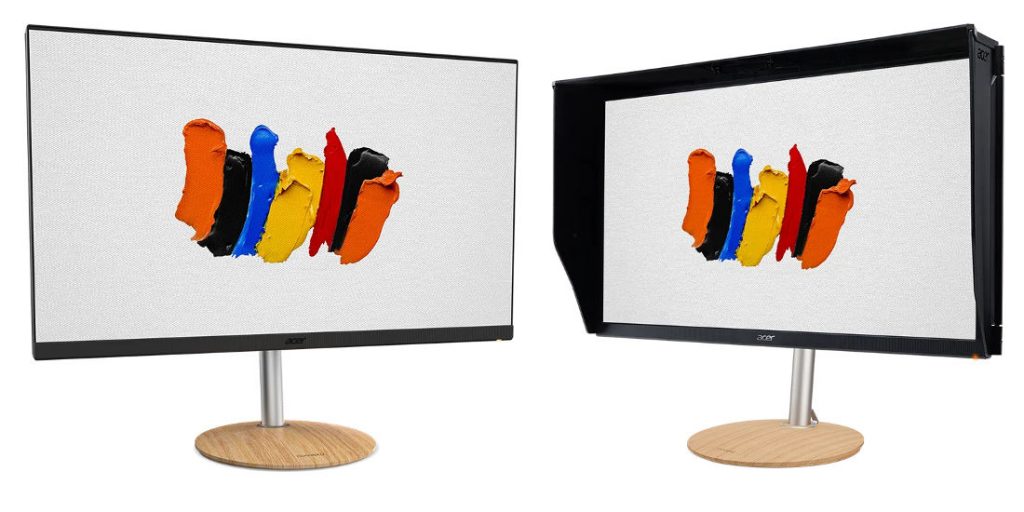 The ConceptD CM7321K is a 32-inch monitor ideal for 2D creators. Its VESA-Certified DisplayHDR 1000, 32-inch 4K UHD display delivers 1152 zones of local-dimming with Mini LED technology and DisplayHDR 1000, plus 99 percent coverage of the Adobe RGB colour space and 89.5 percent Rec.2020 so creators and filmmakers can bring their ideas to life.
The ConceptD CP7271K is a PANTONE Validated 27-inch monitor optimized for 3D creators. It has an impressive colour accuracy of Delta E <1, a wide colour gamut of 99 percent of the AdobeRGB colour space, and 93 percent DCI-P3 colour space. It also features GSYNC Ultimate and DisplayHDR 1000 for unparalleled colour and image detail.
ConceptD OJO Windows Mixed Reality Headset for Creators
The ConceptD OJO Windows Mixed Reality Headset features a 4,320 x 2,160 display, detachable and swappable head strap design, easy inter-pupil distance adjustment, and a classic white finish.
It has a patented built-in sound pipe technology and software-assisted interpupillary distance (IPD) adjustment technology that lets the wearer modify the gap between the eye's pupil and the display distance for sharper, clearer images and more enjoyable experience.
The ConceptD OJO's integrated audio system focuses sound on the ears, eliminating the need for headphones, and the patented IPD technology ensures the display is set at the optimal distance from the wearer's eyes. It's easy to set up with inside-out tracking and 6 degrees of freedom positional tracking.
The ConceptD 900 will be available in North America in July, starting at USD 19,999 (approx Rs. 13,83,380) in EMEA in June starting at EUR 17,999 (approx Rs. 14,08,863) and in China in December, starting at RMB 259,999 (approx Rs. 26,80,979).
The ConceptD 500 will be available in North America in July, starting at USD 1,699 (approx Rs. 1,17,524) in EMEA in July, starting at EUR 2,799 (approx Rs. 2,19,049) and in China in July, starting at RMB 20,999 (approx Rs. 2,16,546).
The ConceptD 9 will be available in North America in August, starting at USD 4,999 (approx Rs. 3,45,793) in EMEA in August, starting at EUR 4,999 (approx Rs. 3,91,223) and in China in August starting at RMB 49,999 (approx Rs. 5,15,586)
The ConceptD 7 will be available in North America in July, starting at USD 2,299 (approx Rs.1,59,068) in EMEA in July, starting at EUR 2,299 (approx Rs. 1,79,970) and in China in May, starting at RMB 19,999 (approx Rs. 2,06,249)
The ConceptD 5 will be available in North America in June, starting at USD 1,699 (approx Rs.1,17,524) in EMEA in July, starting at EUR 1,699 (approx Rs 1,32,960) and in China in June, starting at RMB 12,999 (approx Rs. 1,34,044)
The ConceptD CM7321K 32-inch Monitor will be available in North America in September, starting at USD 2,999 (approx Rs. 2,07,448) and in EMEA in September, starting at EUR 3,199 (approx Rs. 2,50,353) and in China in August, starting at RMB 29,999 (approx Rs. 3,09,349)
The ConceptD CP7271K 27-inch Monitor will be available in North America in July, starting at USD 1,999 (approx Rs.1,38,275) and in EMEA in July, starting at EUR 2,099 (approx Rs. 1,64,307) and in China in June, starting at RMB 9,999 (approx Rs. 1,03,101)