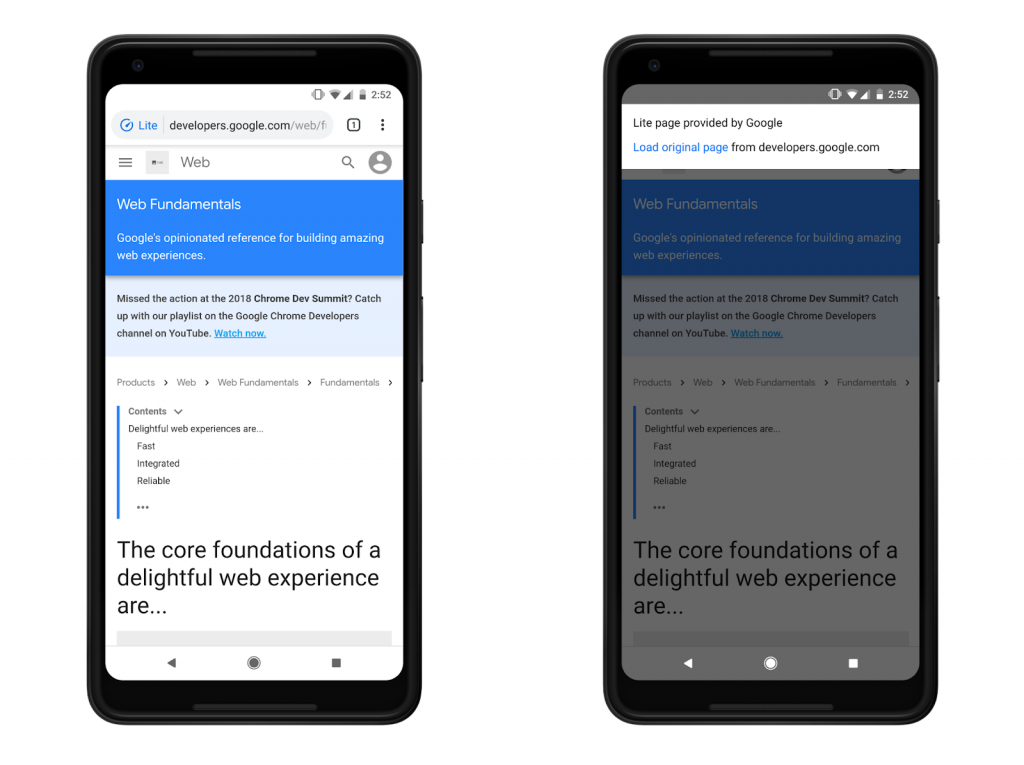 Loading a webpage during over poor connection can be frustrating, regardless of the situation. In this regard, Google is offering Data Saver feature that lets Chrome reduce data usage by up to 90 percent and load pages two times faster in HTTPS pages, in addition to HTTP.
When the page is optimised, the Chrome will display the Lite version of the page in the URL. Users can tap the indicator to see more information and to access an option to load the original version of the page.
"Now, we are securely extending performance improvements beyond HTTP pages to HTTPS pages and providing direct feedback to the developers who want it."
Having said that, Chrome automatically disables Lite pages on a per-site or per-user basis when it detects that users frequently opt to load the original page.
In the blog post, Google says, "We use built-in optimizations and Google servers to improve page loading. When Chrome optimizes an HTTPS page, only the URL is shared with Google; other information – cookies, login information, and personalized page content – is not shared with Google."
The optimisations happen when the network connection is around "2G" or "slow-2G," or when Chrome estimates the page load will take more than 5 seconds to reach first contentful paint given current network conditions and device capabilities.
To try out Lite pages on Chrome for Android, simply enable Data Saver from the settings menu and load a page on a very slow network.
If you're using a faster network, set #force-effective-connection-type to any 2G option at chrome://flags. To prevent automatic disabling of the feature as a result of users opting out, enable #ignore-previews-blocklist.