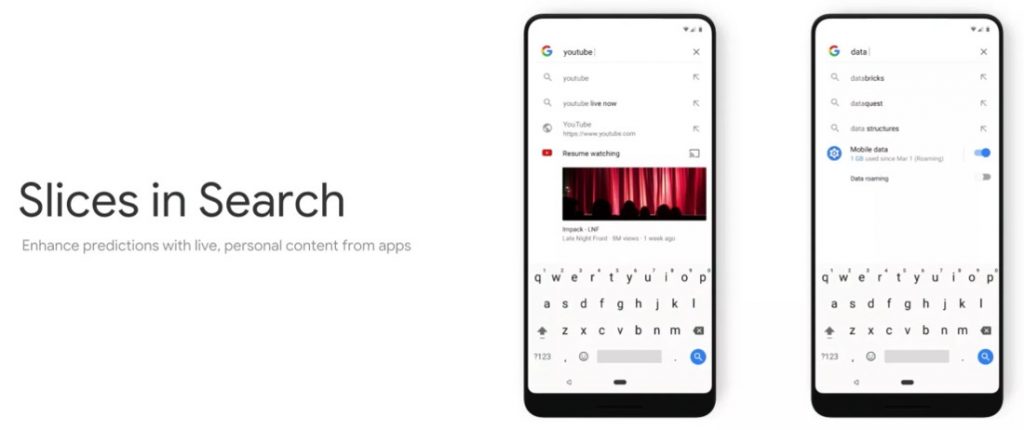 Google back in 2018 had announced the Android Slices at I/O 2018 event and began testing the new UI in the later part of 2018 with third-party apps. Slices are designed to surface the key features of applications in natural places, like Google Search. Now, the Shortcuts for the Settings app on Pixel devices are beginning to roll out. 
Google in November 2018 at the Android Developer Conference detailed how it would begin surfacing Slices as part of an Early Access Program with third-party apps like Doist and Kayak. In addition to on-device — apps, contacts, music, etc. — and web results, Slices would show up as users perform a search with the Google app.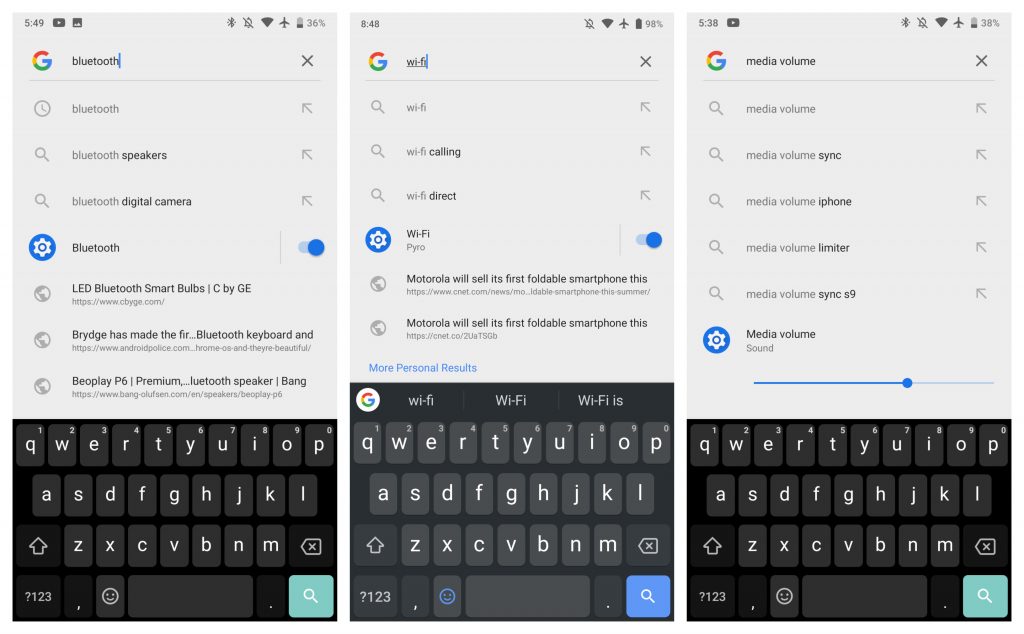 Slices for various device preferences are now beginning to appear on Pixel devices running Android 9 Pie. For example, a query for "Bluetooth" or "Wi-Fi" in the Google search field will bring up an inline toggle to quickly enable/disable that setting. These results feature the blue Settings app icon to the left, name, and toggle at the right. Do note Slices will take a second or two to fully load. Meaning, typing "blu" will quickly surface the shortcut, but the toggle only appears after "Bluetooth."
Settings Slices appeared over the past several weeks via a server-side update. Pixel users need to have the latest Google app installed. Though Slices support Android version up to 4.4 KitKat, for now, it seems to be only working on Pie.