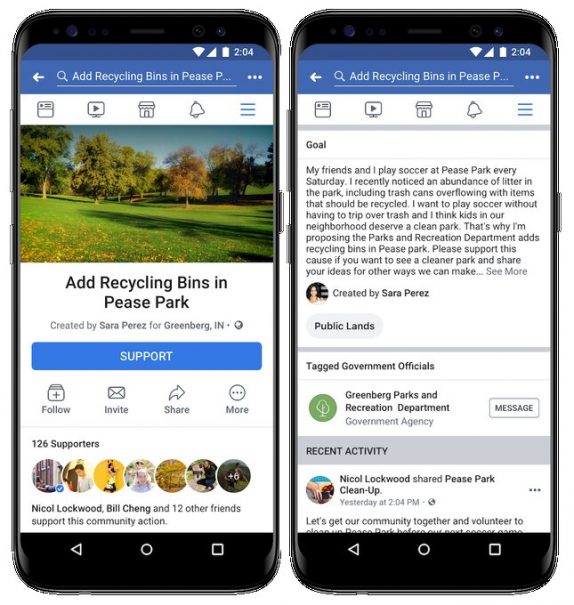 Facebook is introducing new Community Actions; the News Feed petition feature this week. These Community Actions could unite neighbors to request a change from their local and national elected officials and government agencies.
Community Actions start to roll out to the US tomorrow after several weeks of testing in a couple of markets. This allows users to add a title, description, and image to the Community Action, and tag relevant government agencies and officials who'll be notified. The goal here is to make the Community Action go viral and get people to hit the "Support" button.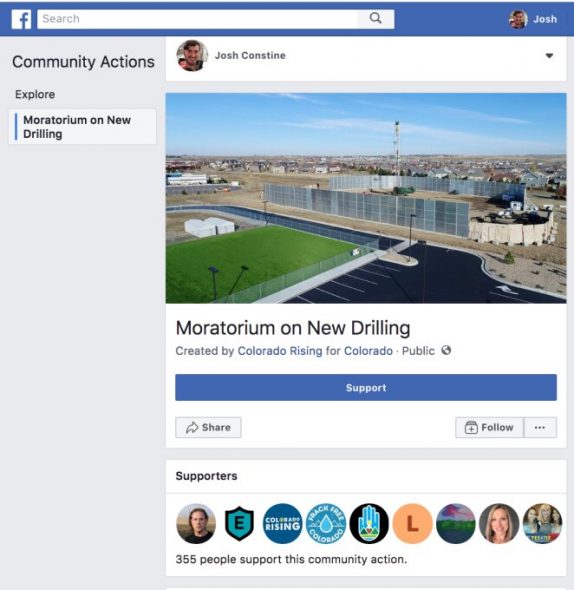 Community Actions also have their own discussion feed where people can leave comments, create fundraisers, and organize Facebook Events or Call Your Rep campaigns. Facebook displays the numbers of supporters behind a Community Action, but you'll only be able to see the names of those you are friends with or that are Pages or public figures. While Facebook's spokesperson says initial tests didn't surface many troubles, the company is trying to balance safety with efficiency and it will consider how to evolve the feature in response to emergent behaviors.
A Facebook Spokesperson said:
Building informed and civically engaged communities is at the core of Facebook's mission. Every day, people come together on Facebook to advocate for causes they care about, including by contacting their elected officials, launching a fundraiser, or starting a group. Through these and other tools, we have seen people marshal support for and get results on issues that matter to them. Community Action is another way for people to advocate for changes in their communities and partner with elected officials and government agencies on solutions.