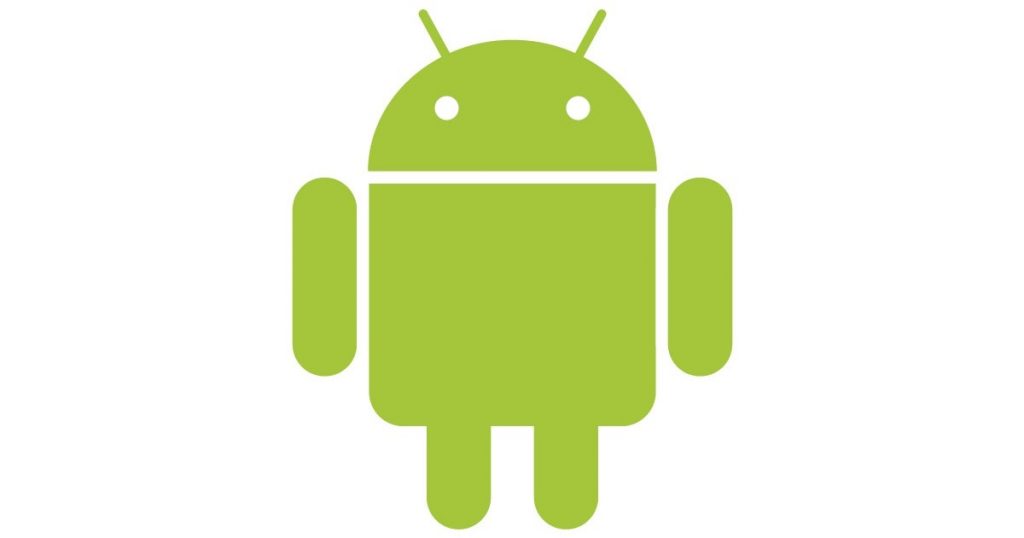 Google will debut the first beta build of Android Q sometime before the I/O developers conference. However, prior to the release, XDA-Developers have managed to get the very early build of Q running on the Google Pixel 3 XL. Though this won't be the first preview build, it still gives us the idea on where Google is headed.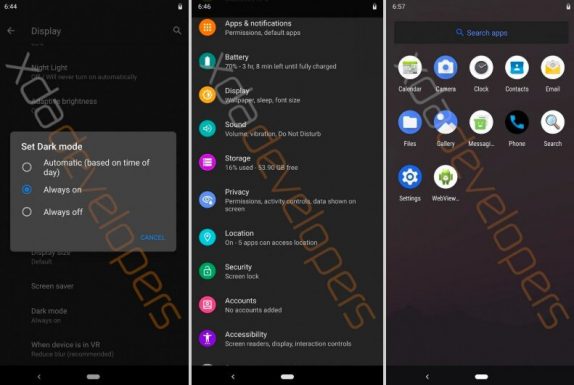 The leaked Android Q build was built just this week with the February 2019 security patches, and it's up-to-date with Google's AOSP internal master. That means it has tons of new Android platform features that you won't find anywhere publicly. However, it doesn't contain any Pixel software customizations and Google Play apps or services. We've been hearing about the system-wide dark theme in Android Q, we have seen comment on the Chromium Gerrit which hinted that dark mode would be coming to Android Q.
However, the Android Q build that is obtained has a fully functional system-wide dark mode in Display settings. To enable the dark theme, you just have to tap on the "Set Dark mode" option in Display settings. You can set the dark theme to always be enabled or automatically be enabled depending on the time of day. Once enabled, the Settings, Launcher, Launcher settings, and Files app all turn dark.
There's also another developer option called "override force-dark" which overrides the force-dark feature to be always-on." This seems to enable dark mode for apps that don't have a built-in dark mode option. Google is also said to be working on huge permission revamp in the Settings app that allows you to get an overview of permission access by apps and restrict certain permissions like location only while the app is in use.
The permission page for each app is also revamped, and you can quickly see which apps have been allowed or denied access. The app info screen has also been revamped, giving you quick access to open the app, uninstall the app, or force stop the app. You can also see when an app is actively using location permissions by pulling down the status bar and tapping on the top-right hand location icon that appears.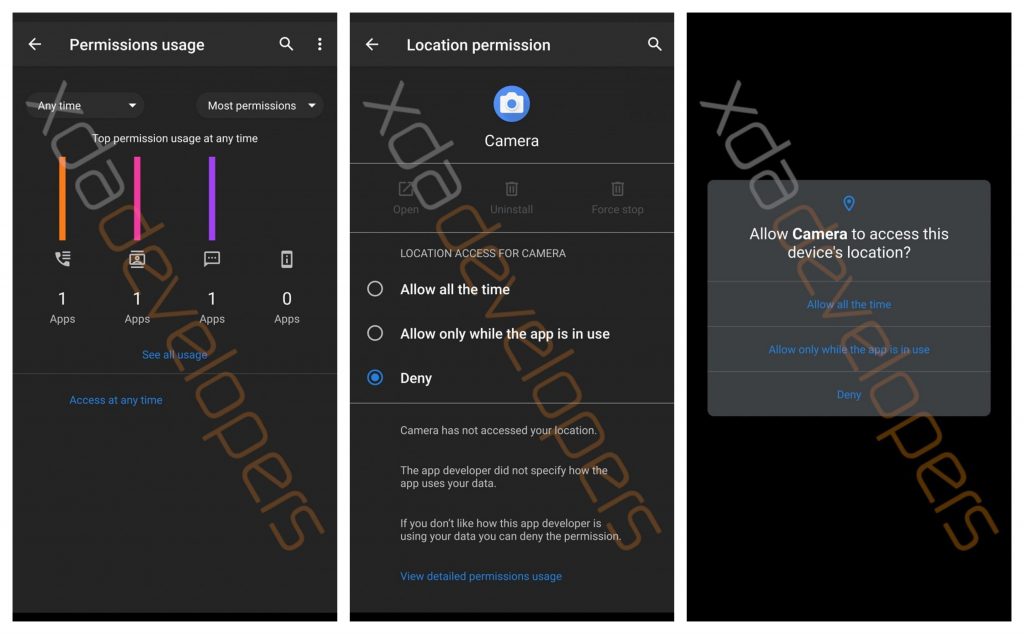 Though there's not a lot to talk about it, Google might be working on a new Developer Option called "force desktop mode." Its description reads "force experimental desktop mode on secondary displays." This sounds a lot like the Samsung DeX like desktop-screening feature. There's a ton of new Developer Options in Android Q including the support for enabling freeform windows seems to be back, and once the option is enabled you'll be able to launch freeform multi-windows by long-pressing on an app icon in the recent apps overview.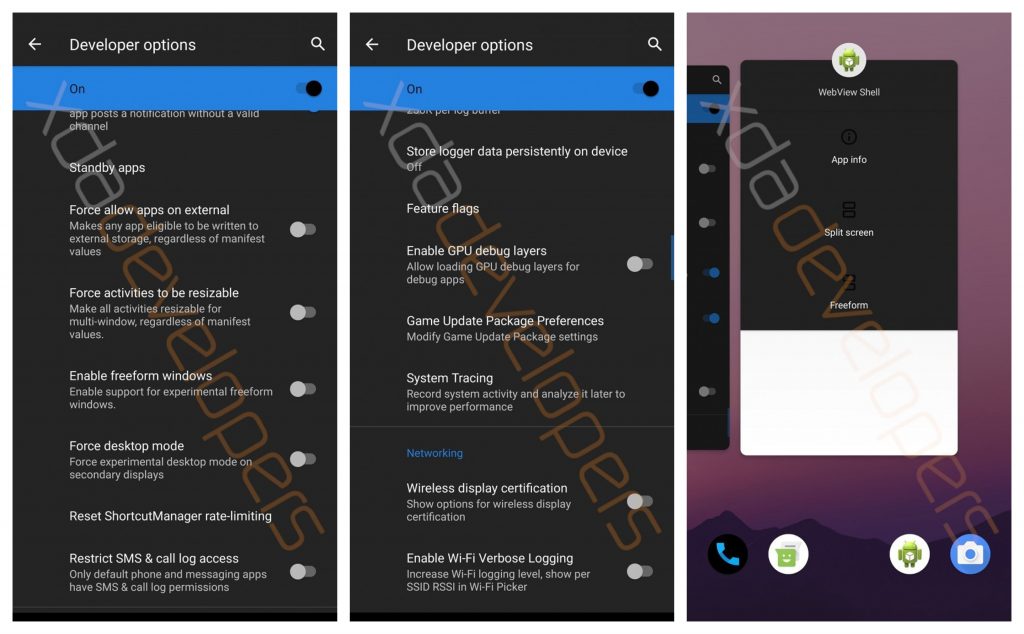 The Always on Display setting has been moved to Display-> Lock Screen display. The battery icon in the Always on Display also seems to have shifted from the center of the screen to the top-right. Two new settings have been added to the Accessibility page: Time to take action and Time to read. The time to take action lets you choose "how long to show messages that ask you to take action, but are only visible temporarily." On the other hand, the time to read feature lets you choose "how much time you want to read and take action on messages that automatically go away."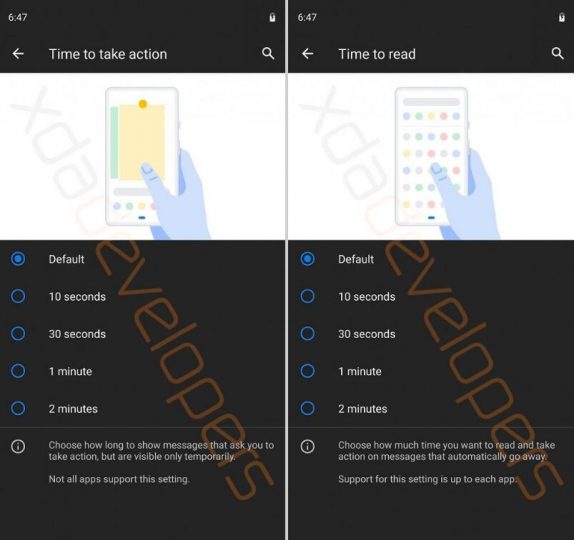 Other additions include two new screen lock setting: "SmartLock only extends unlock" and "Lock screen when trust is lost." The former lets a trusted device keep your smartphone awake for longer, but doesn't allow it to unlock the device once it has been locked. The latter option will lock the smartphone when the last trusted device is no longer trusted. The built-in files app now lets you filter by images, documents, audio, video, etc. when browsing directories. The app installation dialog is no longer full-screen. Instead, it's a pop-up like on tablets. That's all there is to know about the early Android Q build, but since it is in the early stages, things might change when it lands officially.