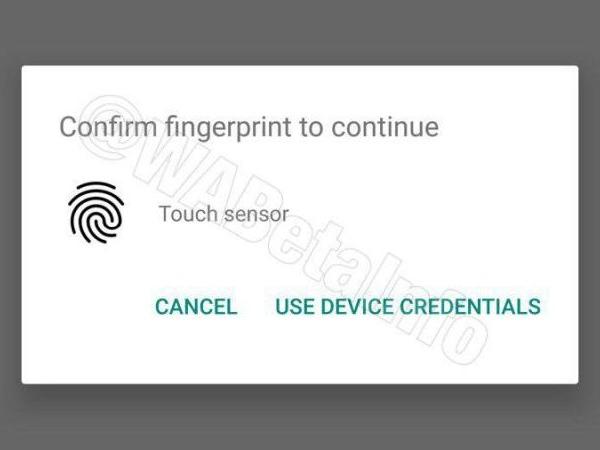 WhatsApp for Android is receiving a beta update which brings the version number up to 2.19.3 version. This update hints that the company is said to be working on a new authentication feature which isn't available yet as the feature is currently under development. 
WhatsApp is working in order to add this feature and is said to add new improvement in the next update. The company is also rumored to be working on implementing Face ID and Touch ID for iOS. There will be a section in the app where users can enable the fingerprint authentication feature. Once enabled, users need to authenticate his identity in order to open WhatsApp. Meaning, users can't use this feature to lock specific conversations.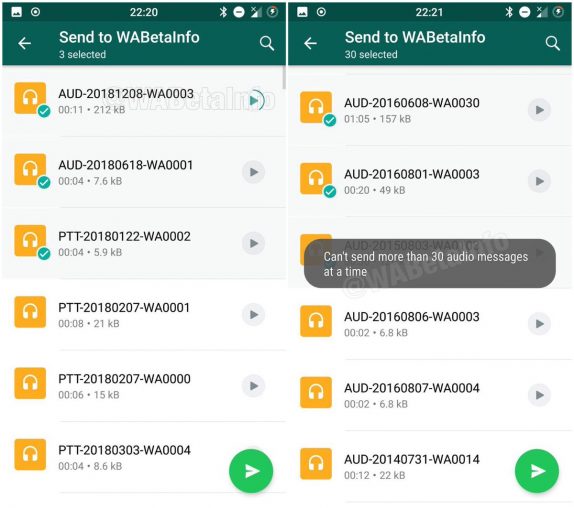 You can also enter the app using your lockscreen credentials if WhatsApp is unable to detect your fingerprint. This feature is in an alpha stage of development and it will be available in future for any Android user having Android Marshmallow or later and a fingerprint sensor.
In another note, WhatsApp is also said to be working on improving audio picker feature. The newly redesigned section will list all available audio files stored in your phone and users will also be able to play the audio before sending it. You can also select and send more than one audio file.