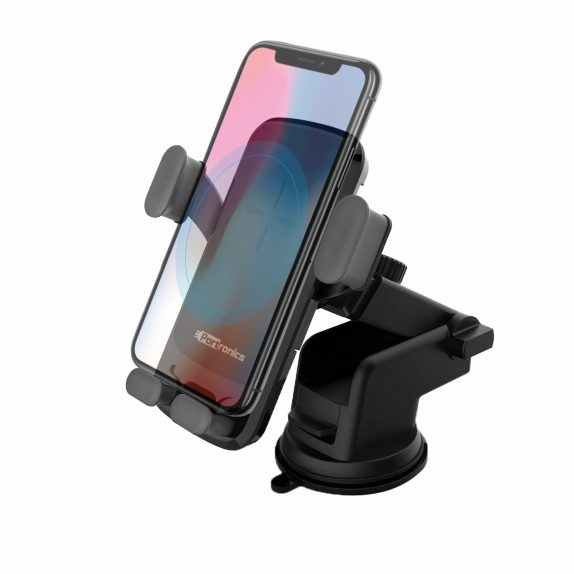 Portronics has launched a dual purpose car accessory 'CHARGE CLAMP' which is a wireless mobile charger and mobile holder. This mobile holder makes it easy for the users to find the secure places in the car to keep the phone and also use the media player or GPS in-hands-free mode.
Charge Clamp is a premium Universal mobile Holder with a cradle to hold any smartphone up to 9 inches and charge wirelessly. It is flexibility, thanks to movable hinges giving you the ability to hold the product anywhere in your car dashboard or windscreen and tilt it towards yourself depending on your convenience.
You can zoom it out, rotate it fully, tilt it sideward up to 45 degrees and pivot it from one side to the other 180 degree. The latch given at the base of Charge Clamp helps to ensure the suction cup at the bottom holds the mobile holder firmly on the car's surface. You can easily pull the smartphone from the top and the clamps automatically loosen up to ensure that the pull out is smooth. To charge wirelessly, simply connect the USB cable from any car charger up to the Charge Clamp.
It has a power rating of 5V/2A or 9V/1.67A input from car lighter socket it gives an Output of 10W/7.5W/5W with a maximum distance of wireless charging of up to 8mm. It weighs 245grams. The Charge Clamp is priced at Rs. 2,499 (MRP) and is available from both online or offline stores, but you can get it from Amazon.in for as low as Rs. 1880.