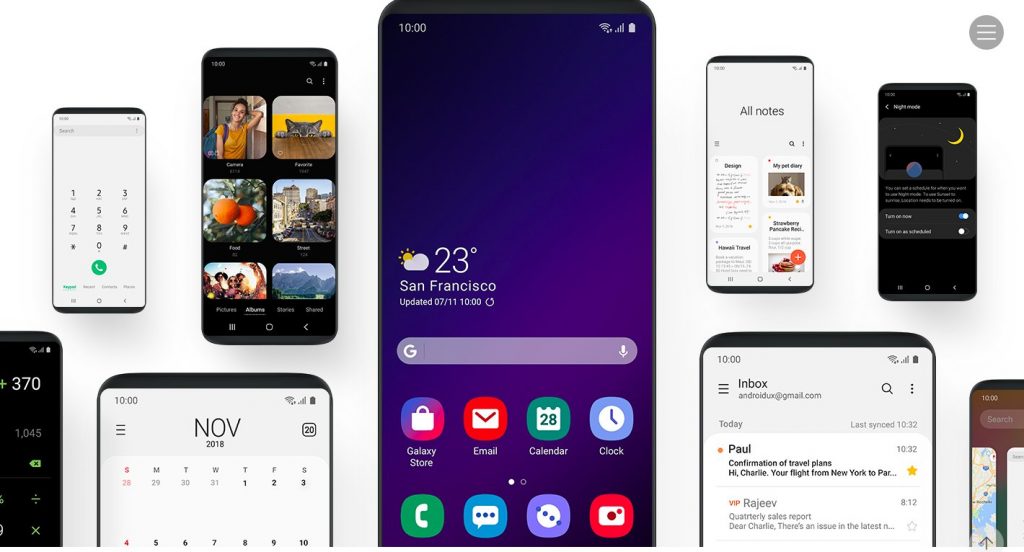 Samsung Electronics has introduced new developer tools for its Bixby and SmartThings platforms, as well as new, powerful mobile experiences with One UI and Infinity Flex Display. Samsung is making it easier for developers and partners to quickly build, launch and scale new experiences to millions of devices around the world.
Samsung's new and intuitive interface design called One UI; a minimal design keeps the most relevant content on the bottom half of the screen – making it more natural and comfortable for one-handed use. The experience was re-engineered to reduce clutter and distractions, allowing the user to better focus and quickly navigate their phone.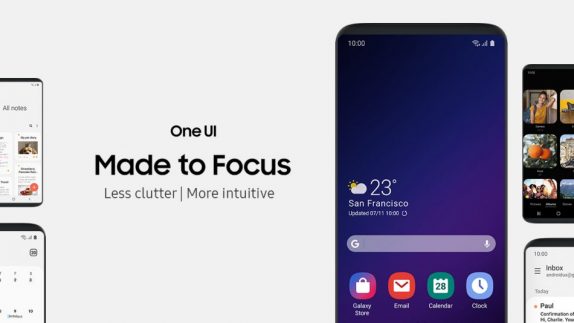 Thanks to the foldable phone; the Infinity Flex Display together with One UI to deliver new user experience. In addition, users can browse, watch, connect and multitask without losing a beat, simultaneously using three active apps on the larger display. The company is offering One UI beta giving users a chance to try it before the official release. The program is available for participants in China, France, Germany, India, Poland, South Korea, Spain, UK, and the USA.
To try out One UI, download the Samsung Members application from Galaxy Apps or the Google Play Store. After logging in, go to Notices and select
"One UI Beta Program Registration" to submit an application. Once signed up, go to Settings and then Update Software to select the Download Updates Manually option.
DJ Koh, President, and CEO of IT & Mobile Communications Division, Samsung Electronics said:
We have achieved significant advancements in AI and IoT, which will be crucial to bringing our connected living vision to life.  The progress made to Bixby and SmartThings opens a new chapter where third party products and services can be integrated to the AI and IoT platforms at scale. The foldable display lays the foundation for a new kind of mobile experience. We are excited to work with developers on this new platform to create new value for our customers. We cannot wait to see where the technology and collaboration take us.