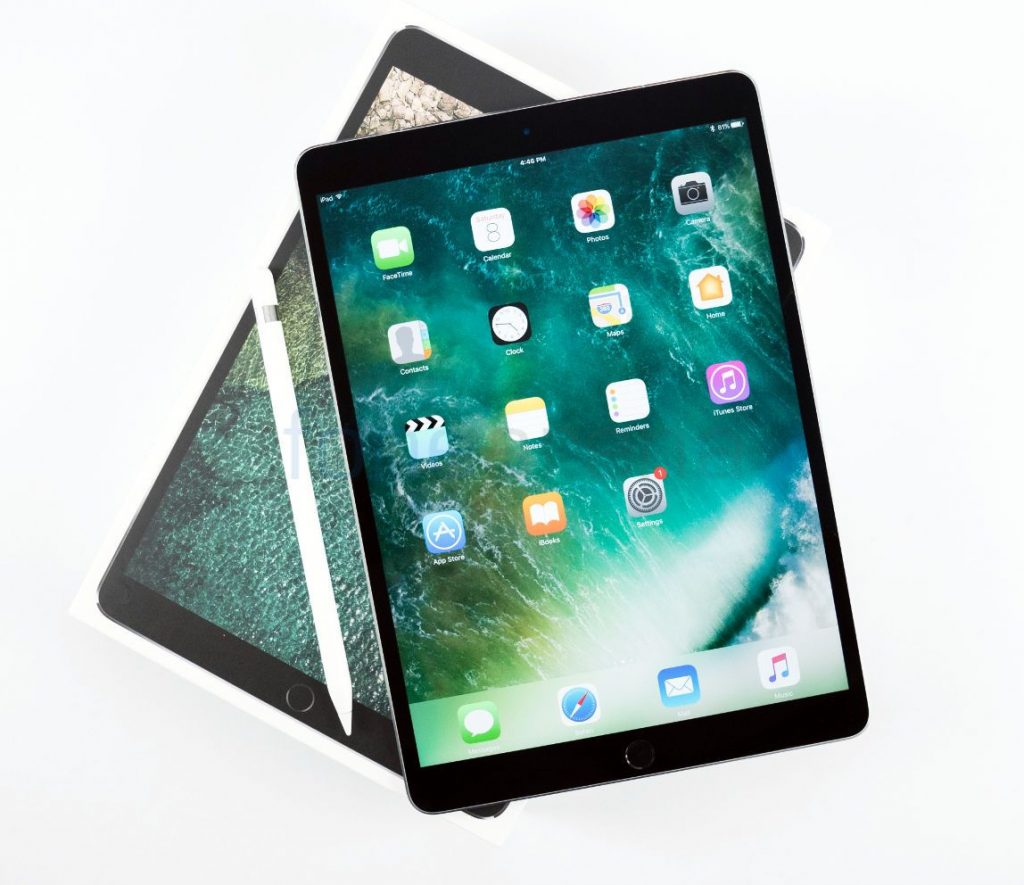 According to IDC, the worldwide tablet market declined 8.6% during the Q3 2018. The global shipments fell to 36.4 million and the slate tablets accounted for the majority of the market with 31.6 million units, down 7.9% from the previous year. Detachable tablets also declined, down 13.1% from the previous year, and accounted for 4.8 million unit shipments.
As expected, Apple continued to lead the tablet market with 9.7 million shipments that are nearly double the shipments compared to the competitors. The refreshed iPad model with pencil support that launched in late March continued to drive volume although it was unable to maintain the same momentum from the Q3 of 2017. On the other hand,  maintained its position as the second leading tablet manufacturer despite a year-on-year decline. Its detachable portfolio grew modestly, however that growth was outweighed by continued declines in the slate category.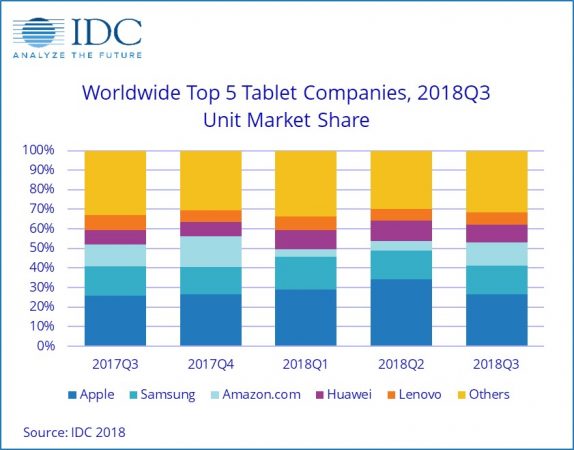 Samsung continues to face pressure in its lower and mid-market segments as competitors offer slate tablets at a better value. Amazon rose to third-largest tablet manufacturer in Q3. Samsung shipped a total of 5.3 million units with a 14.6% market share. Strong sales during the Prime day sale helped it push back Lenovo and Huawei. However, despite the rise in position, the company saw a modest year-on-year shipment decline. It shipped 4.4 million units with 12.0% market share.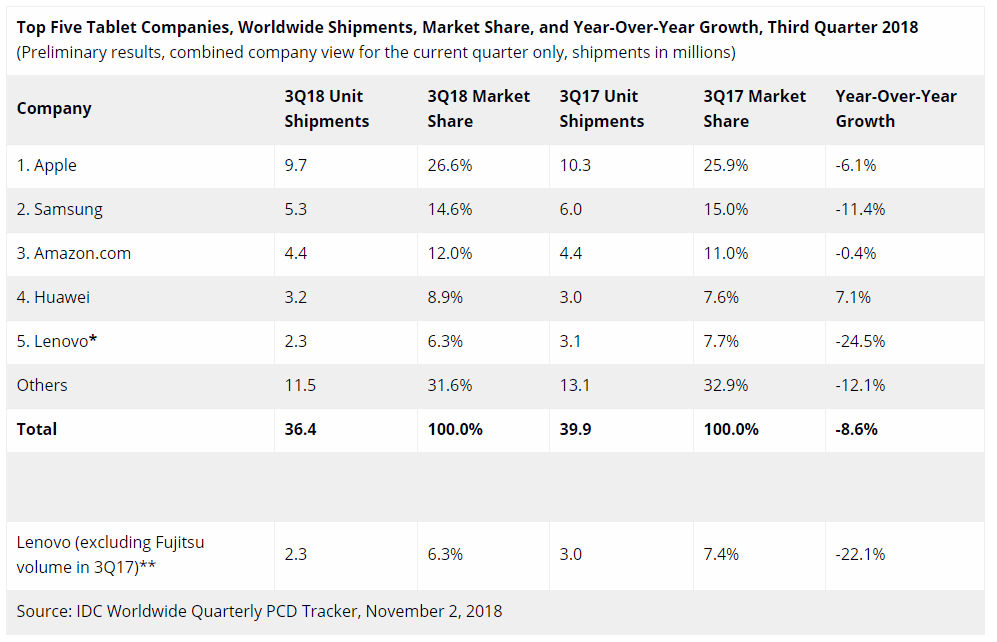 Huawei is the only company among top five to witness a year-over-year  growth tablet shipments during Q3 2018. It shipped a total of 3.2 million units accounting for an 8.9% market share. Lenovo rounded out the top 5 with 2.3 million units shipped in the third quarter, a decline of nearly 25% compared to a year ago.
Lauren Guenveur, senior research analyst for IDC's Tablet team said:
The detachable market has failed to see growth in 2018, a worrying trend that has plagued the category off and on since the end of 2016," said. "In October we finally saw the highly anticipated refreshes of Apple's iPad Pro and Microsoft's Surface Pro, as well as new products by Samsung and Google, which lead us to believe that the last quarter of the year will turn the detachable category around, at least for the time being. Increasingly sparse are new products by the top-tier PC OEMs as they remain more focused on their convertible portfolio, a move that will ultimately affect the overall trajectory of the detachable market going forward.