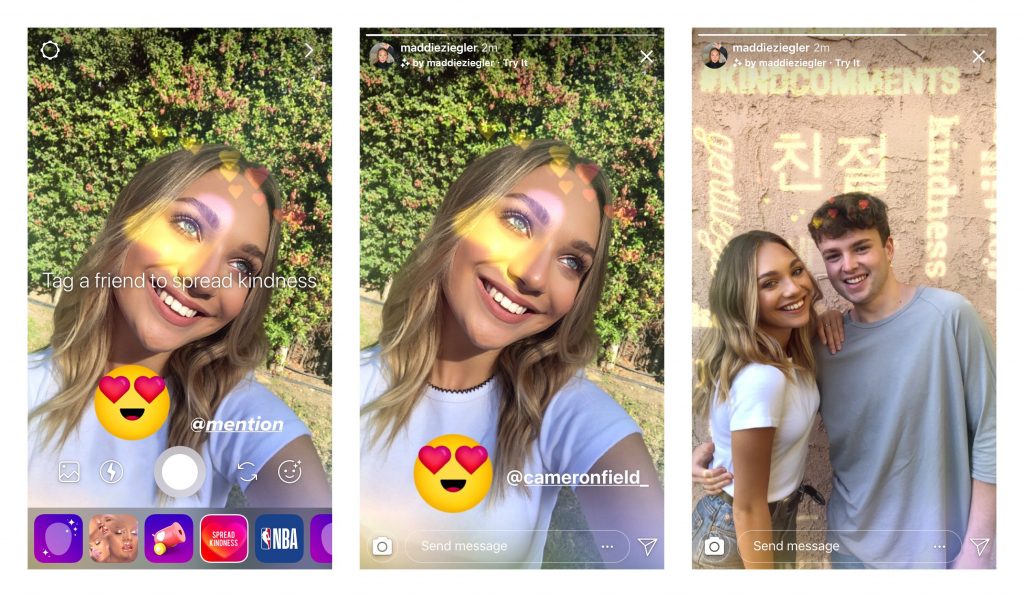 Instagram today has introduced new tools to help combat bullying, including a new way to identify and report bullying in photos. It is also introducing a camera effect to help spread kindness in Stories. The company will use machine learning technology to detect bullying in photos and their captions and send them to the Instagram Community Operations team to review.
The company says that this change will help it identify and remove significantly more bullying. Instagram is also expanding the bullying comment filter that it introduced a few months ago to comments on live videos to ensure better connect with your friends and interests. This is now globally available for all live videos.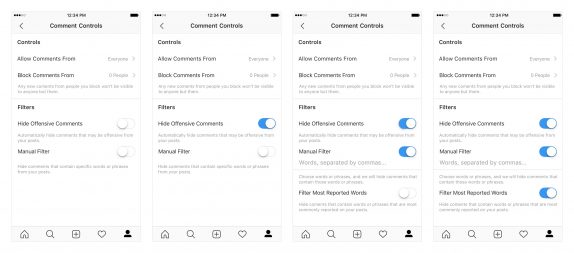 The company has also introduced a new camera effect. You can swipe to open the camera, tap the face icon at the bottom and choose the new camera effect. You can tag your friends with the new effect and they will receive a notification that you mentioned them in your story. They can share it with their own story or use the camera effect to spread kindness to someone else.
The company has started rolling out the new technology to detect bullying in photos and videos and will continue over the next few weeks.