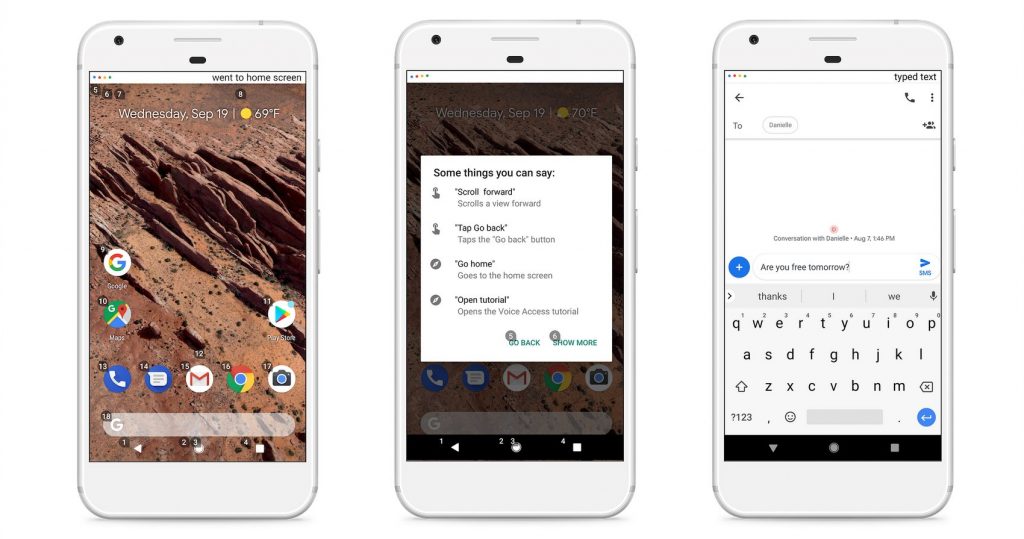 Google is working on an accessibility product that lets Android users control their device with their voice. This new product is called 'Voice-access' this app has been in beta for two years and is finally releasing to users. The Voice Access provides a hands-free experience for Android, letting people navigate through apps, compose and edit text, and talk to the Google Assistant.
The app provides more fine-grained controls than other voice commands like letting you use your voice to "click" buttons and controls within apps, or scroll and navigate app screens. The 'Voice Access' can also provide value to people who don't have a disability.
You can compose and edit a text message hands-free by saying "Ok Google," and open your favorite app with the "open" command. Speaking commands such as "delete the line" or "undo" will start over and when you've finished, you can say "stop listening." Voice Access is available globally in English and support for additional language coming in the future. You can download the 'Voice Access' app from Play Store here.