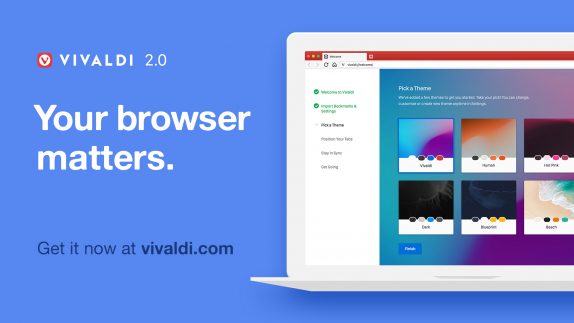 Vivaldi today has launched a new version of its browser; Vivaldi 2.0 with features like customizable sleek user interface, private and secure syncing across computers, tools for smart browsing, revamped theming, and more.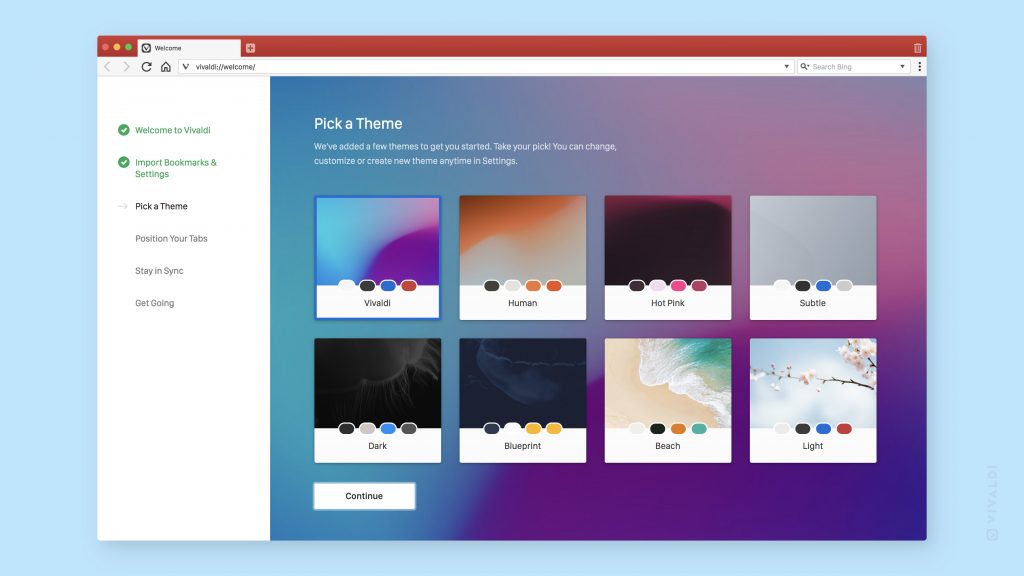 It brings users the ability to customize the user interface, Vivaldi's Settings provides a huge variety of options such as positioning the tab bar vertically and display the address bar at the bottom, adjust default zoom levels and view clutter-free web pages using Reader View. Furthermore, you can also toggle adaptive themes that change color in tune with the website being viewed, schedule themes to change throughout the day, and customize Speed Dials and Window Background Image.
Vivaldi browser can now seamlessly and securely sync a user's data between multiple computers, including their Bookmarks and Speed-Dials, saved passwords and auto fill information, History (with only typed URLs), extensions and uniquely, Notes. All synced data, including users' passwords, is protected with an end-to-end data encryption.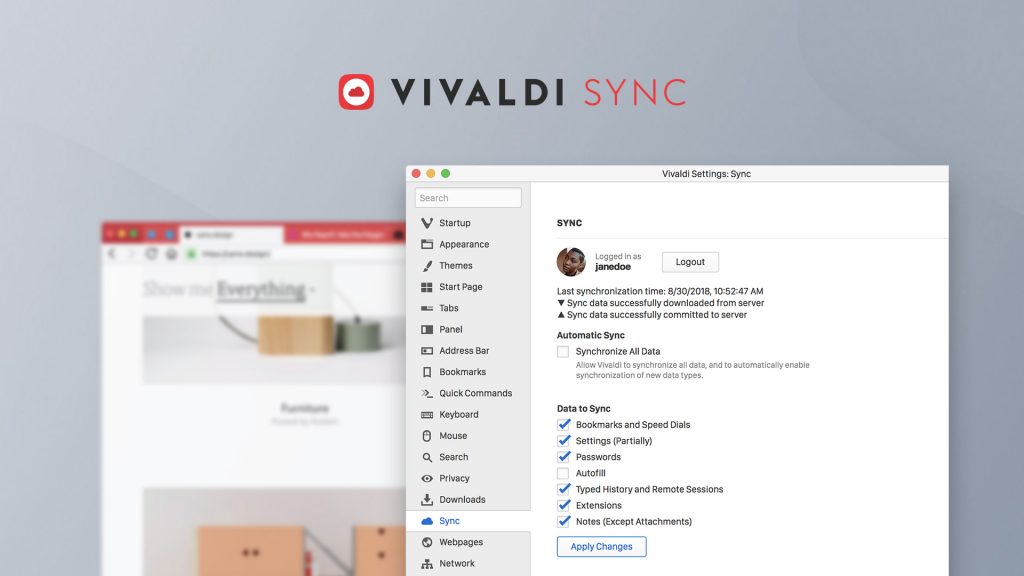 It is bringing an expandable, multi-tasking dashboard in Vivaldi's sidebar to make better use of the screen real estate and improve workflow, Panels. This also includes tools like Downloads, Bookmarks, History, Web Panels, Window Panel, and Notes. The Web Panels allow users to display their favorite web apps or sites in a split-screen alongside the primary window.
The Vivaldi's tabbed browsing lets users group, rename and even search in addition to pin, drag, hibernate and mute tabs if needed. It also brings Tab Tiling creating a split-screen view of tabs which can be resized by simply dragging a tile's borders. A list-style view has been added to the Tab Cycler; users can find and view a list of open tabs and even change them.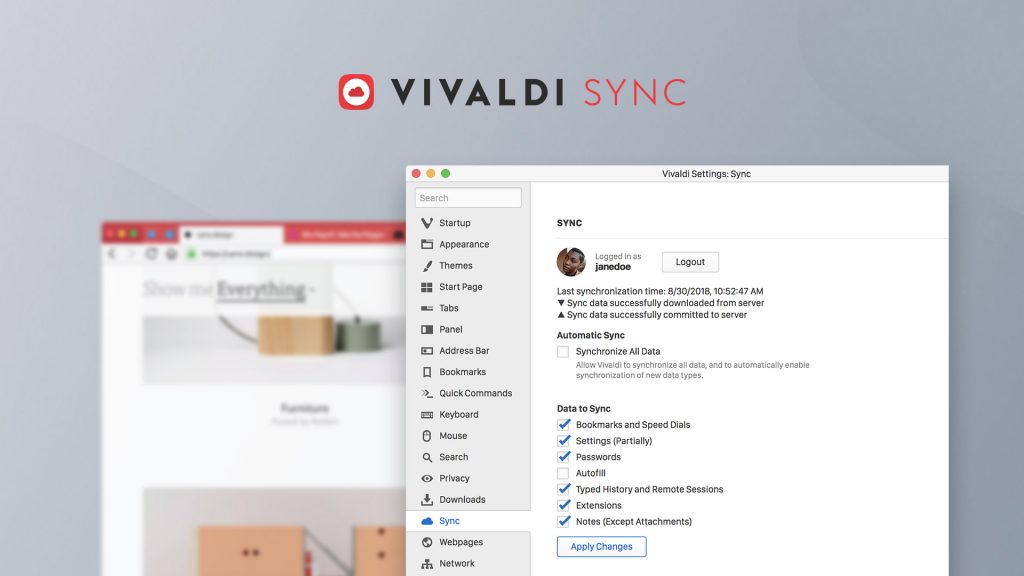 The latest update allows opening of a recently viewed page by clicking the back or forward button using a modifier key or via clicking the mouse. Other features include built-in tools for capturing screenshots, markdown websites, get in-depth with photos using the Image Property tool. You can get the browser from vivaldi.com.
Vivaldi CEO Jon von Tetzchner said:
A browser is used by everyone, everywhere — making it the most important tool on your computer. It used to just be a way to show static pages, now it's a portal to the way we live, learn, work and play. Vivaldi helps you do more of everything you love faster, easier, and safer.