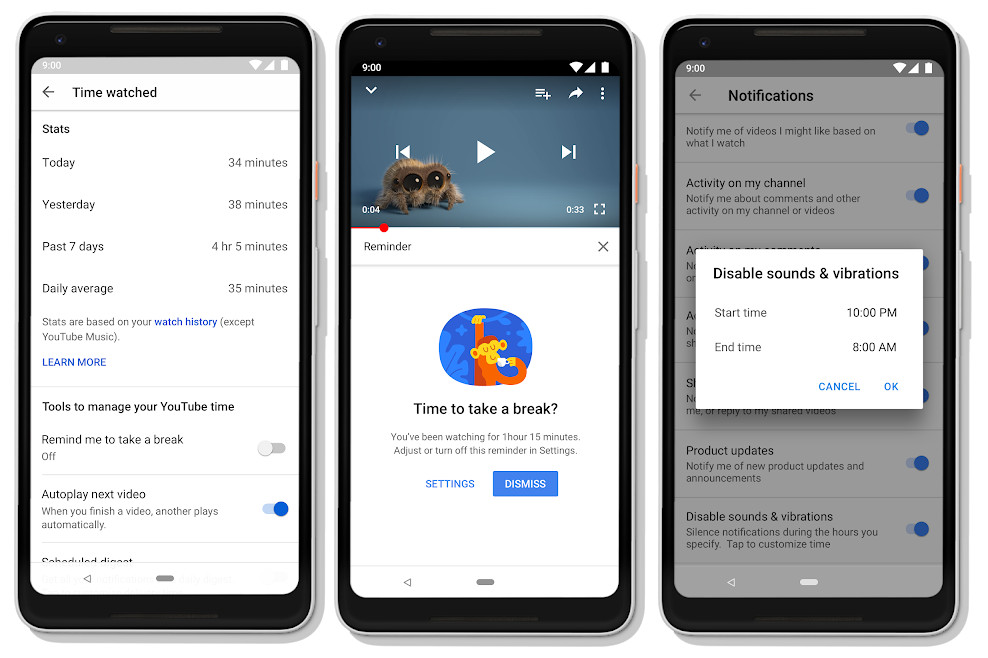 A couple of months back, YouTube announced new tools at the Google I/O in order to help the user to understand their usage pattern. From now, users can find all the YouTube tools in one place, alongside your personal time watched profile.
With this update, YouTube as built a profile that informs you how long you've watched YouTube videos today, yesterday and over the past 7 days. As per the officials, it is used to give a better understanding of how much a user spend on YouTube.
Another tool helps the user to set up a reminder to take a break, in case if you spend too much time in the app. Users can do it by heading on to settings and set the amount of YouTube time. Once you've hit that limit, a friendly reminder will pop up on your screen.
Third, is all about controlling the notification. If you hate getting notifications from YouTube now and then, you can control it, bundle all the YouTube push notifications into a single notification at a specific time. You can do this by going to settings choose when you'd like to receive your digest.
Notification sounds and vibration may spoil your sleep since, we can't resist when our phone buzzes. In this case, users can change the settings to send all notifications without sound and vibration between specific time as per their convenience. Moreover, they can enable sounds and vibrations, or customize the start and end time in your settings.