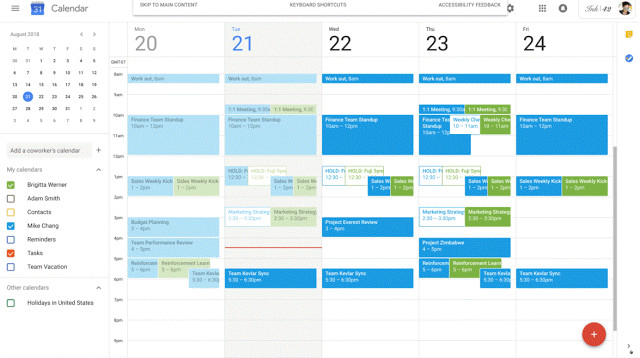 Google today announced that it is adding a quick-access side panel to the Docs editors and Google Calendar to help you quickly access other G Suite products without leaving the screen. Revamped Gmail packs similar side panel with easy access to Google Calendar, Tasks, Keep and your Gmail extensions.
Google is now bringing this integration to Docs, Sheets, Slides, and Drawings. Within Google Calendar, you'll be able to quickly access Keep and Tasks, while in the rest of the G Suite apps, you'll get easy access to Calendar, Keep and Tasks. You'll also see the side panel in Google Calendar, where you'll be able to use Keep and Tasks.
In Gmail, you will be to access various G Suite extensions that you may have installed from the marketplace. However, this functionality isn't possible in Docs and Calendar at the moment. The feature appears to be slowly expanding across G Suite, and Google says that it might take two weeks before the complete roll out.