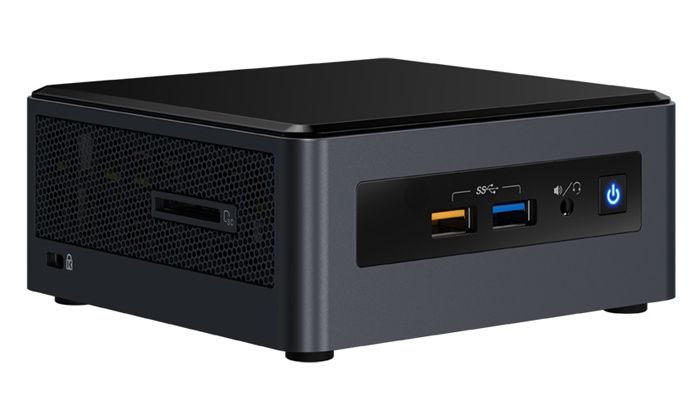 Intel today has introduced new NUC kits and NUC mini PCs in the company's NUC family. They feature 8th Gen Intel Core processors and the company claims that the new Intel NUCs bring desktop performance in a compact form factor. The new Intel NUC kits include NUC8i7BEH, NUC8i5BEH, NUC8i5BEK, NUC8i3BEH, NUC8i3BEK.
These new kits are based on the 8th Gen Intel Core i7, i5 and i3 processors feature Intel Iris graphics with eDRAM that can power home theater systems, drive content creator boxes and serve as a personal voice assistant.  They also allow integrators and DIYers to customize with their choice of storage, memory and operating system.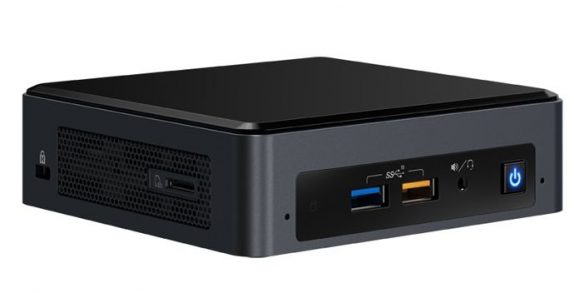 Since they are designed with the right balance of performance, the new Intel NUC mini PCs are capable of playing most popular games at 1080p. The NUC mini PCs are powered by the 8th Gen Intel Core i3-8121U processors and are the first mainstream NUCs to feature discrete graphics; AMD Radeon 540 2GB graphics card. These NUCs come fully configured with 1TB of storage, either 8GB or 4GB of memory, and Windows 10 Home and include Intel's Wireless-AC 9560 CNVi 802.11ac WiFi + Bluetooth 5 solution, two HDMI 2.0a outputs, and four USB 3.0 ports.
The new Intel NUC kits and Intel NUC mini PCs will be available worldwide through Intel distributors and through online retailers starting from September.
John Deatherage, marketing director for Intel NUCs, said:
Intel NUCs are mini PCs that offer high-performance capabilities in a space-saving design and are perfectly suited for home theater, home office, entry-level gaming or as a replacement for desktops when space is a concern. These new NUCs offer a number of new options that will fit a wide range of computing needs.