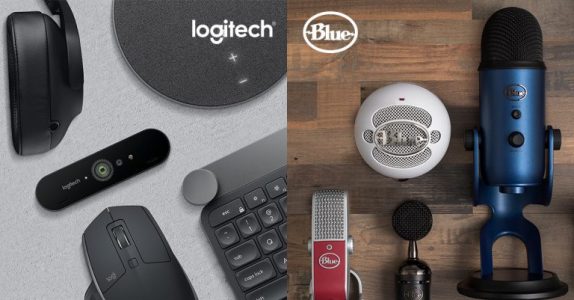 Logitech today has announced that it is acquiring Blue Microphones, a leader in studio-quality microphones. Since Logitech products are used on various occasions like video calling, G Webcams to stream and more, audio quality also plays a big role. 
On the other hand, Blue Microphones says that its mission is to help our users find and amplify their voice by making the coolest microphones. Since both, the companies have a lot in common, the acquisition makes a complete a sense.  Blue will continue working on its products but will use Logitech's assistance in doing so.
The new extended Logi family also includes Ultimate Ears, Jaybird, Logitech G and Astro Gaming. Nice. Logitech has acquired Blue Microphones for $117 Million in cash.
Bracken Darrell, Logitech CEO said:
Logitech's acquisition of Blue Microphones will accelerate our entry into a growing market and offers another way for us to help bring people's passions (from music to blogging) to life. Joining with Blue is an adjacent opportunity for us – a new way to grow – with additional synergies related to our existing gaming, PC webcam and audio categories.  It's exciting.
John Maier, Blue Microphones CEO:
Blue and Logitech have a lot in common. Both companies work at being small, fast and hungry, crafting great products with cutting-edge design and technology. We're an established leader in the broadcasting space with a strong product portfolio. Logitech has design at its heart, tech know-how and global reach. Together we can do amazing things.