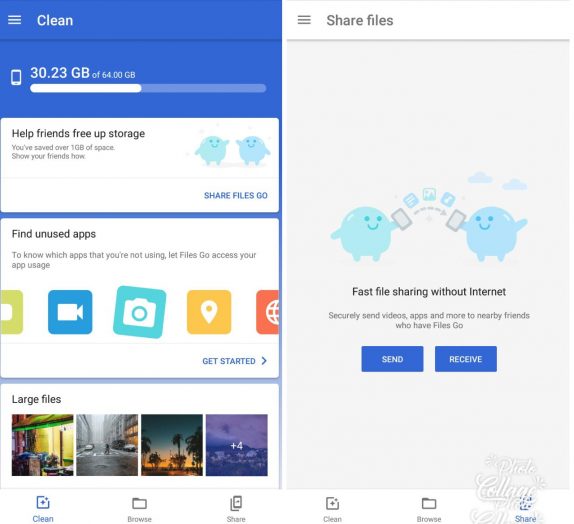 Google's file managing app; Files Go app for Android gets a new update bringing features like share tab, faster offline sharing, and file extraction. The previous update back in January added the tablet support, offline file sharing.
The latest update adds new Share tab on the bottom of the screen, along with the Clean and Browse tabs. The share describes itself as "Fast file sharing without internet." This enables users to share apps, documents, videos and more through Files Go. However, it still needs a Wi-Fi hotspot and is said to be secure. Google has also upgraded file sharing speeds to 455Mbps.
File extraction is already a part of the many file manager apps and Files Go also gets it with the new update. Users can now extract the contents of ZIP files to view and open them. Files Go currently has 10 million downloads. If you are already a Files Go user, you can update the app from PlayStore here.