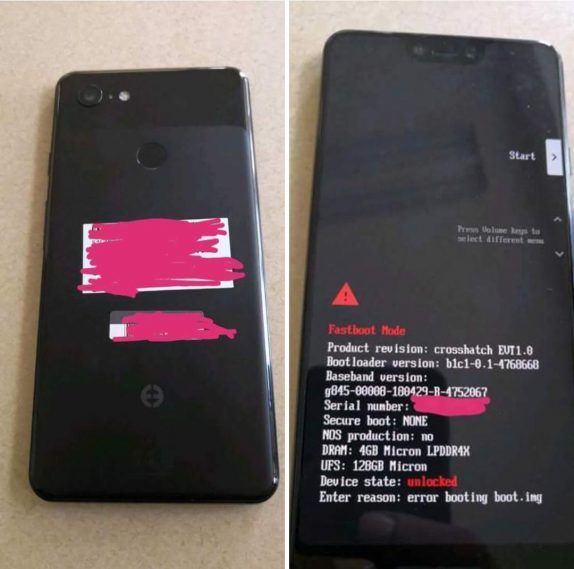 Google never throws hints at the features of its upcoming flagships this early, but with Google being the force behind the software that powers the flagships digging a little deep into the codes and strings revealed some interesting possibilities. The company recently rolled out the Android P beta 2 update to Pixel phones and within the update, there were traces that point at a new type of wireless charging dock support that we believe is in preparation for the Google Pixel 3 and Google Pixel 3 XL.
Yesterday we had seen the live images of the Pixel 3 XL which showed a glass body design, while that doesn't necessarily mean it would have wireless charging support (OnePlus 6). However, the new code that was found in the latest Android P Developer Preview combined with the Pixel 3 XL information points at next Pixel will indeed have wireless charging support.
Google in the Android 4.2 (Jelly Bean) added a special sound that plays when you charge wirelessly and later Android versions differentiate between wireless and wired charging for charging indicators, so AOSP has had some level of recognizing wireless chargers for a while. Now it seems like Android P will expand this by adding a new class of devices under the 'Connected Devices' settings dedicated to wireless charging docks. There is also evidence for new permission contained within the AndroidManifest of the SystemUIGoogle APK of the latest Android P beta, taken from my Google Pixel 2 XL.
Dogfooding is a term used to describe when a company tests their own product internally. Within the code, we see that "dreamliner" is being tested privately by Google. New classes related to "docks" appeared in Settings under Connected Device and this suggests that the docks will have some special preferences to go with them.
Furthermore, Pixel 3 and Pixel 3 XL will also see the return of Active Edge feature which is a technology that HTC developed and further passed on to Pixel 2 series phones. It looks like the technology will make a return in the Pixel 3 series. Within the SystemUIGoogle APK, the "WakeMode" class has been slightly modified with some new code. "WakeMode" is a class located under /com/google/android/systemui/elmyra/gates. Elmyra is the codename for Active Edge. Either way, we have to wait and see what features will make it to the final builds.