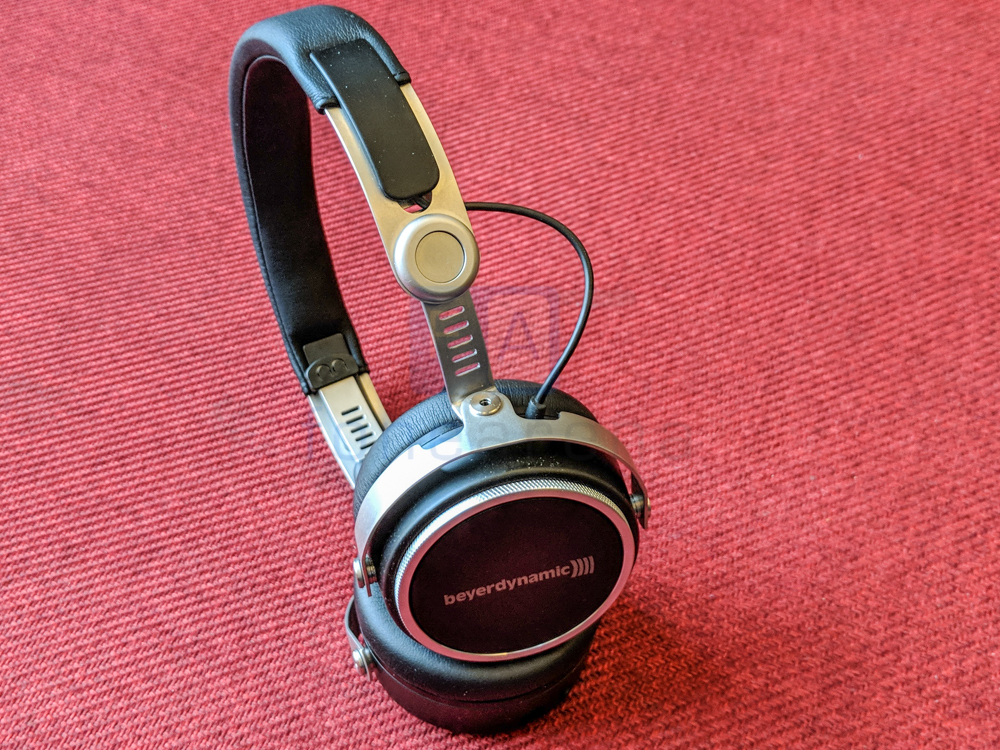 I've wanted to test out the Beyerdynamic Aventho ever since I first got a chance to check it out at IFA Berlin so when I was offered a chance to take them for a spin, I absolutely jumped on the opportunity. Beyerdynamic's foray into wireless audio sporting their much acclaimed Tesla drivers is without a doubt an obvious eye catcher. Priced in the same range as the Sony WH-1000XM2, Bowers & Wilkins PX and the Bose QC35, the headphone is one of the few high-end on-ear offerings and has some tough competition to fend off. I've been testing out the Aventho extensively over the last two weeks or so and here's what I think about them.
Design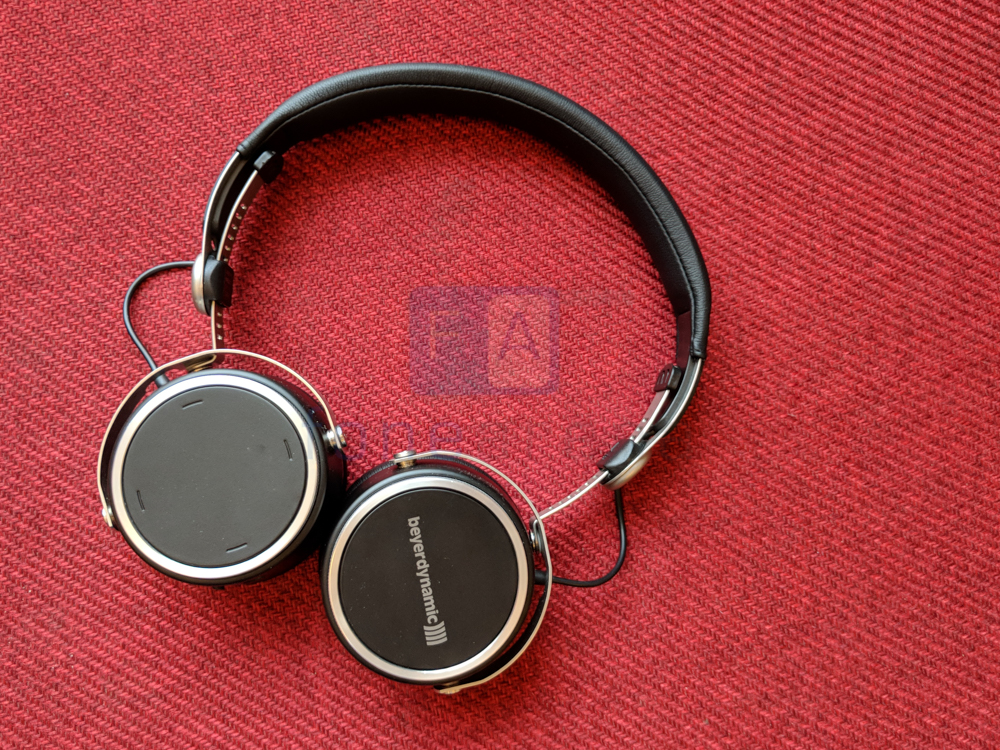 Building up on vintage / retro chic, the Beyerdynamic Aventho is a gorgeous piece of kit. The entire construction is a mix of metal, faux leather and matte plastic that comes together to create a design that will appeal to almost anyone and genuinely looks good. There's a certain German minimalism to the look but that's obvious given the company's heritage.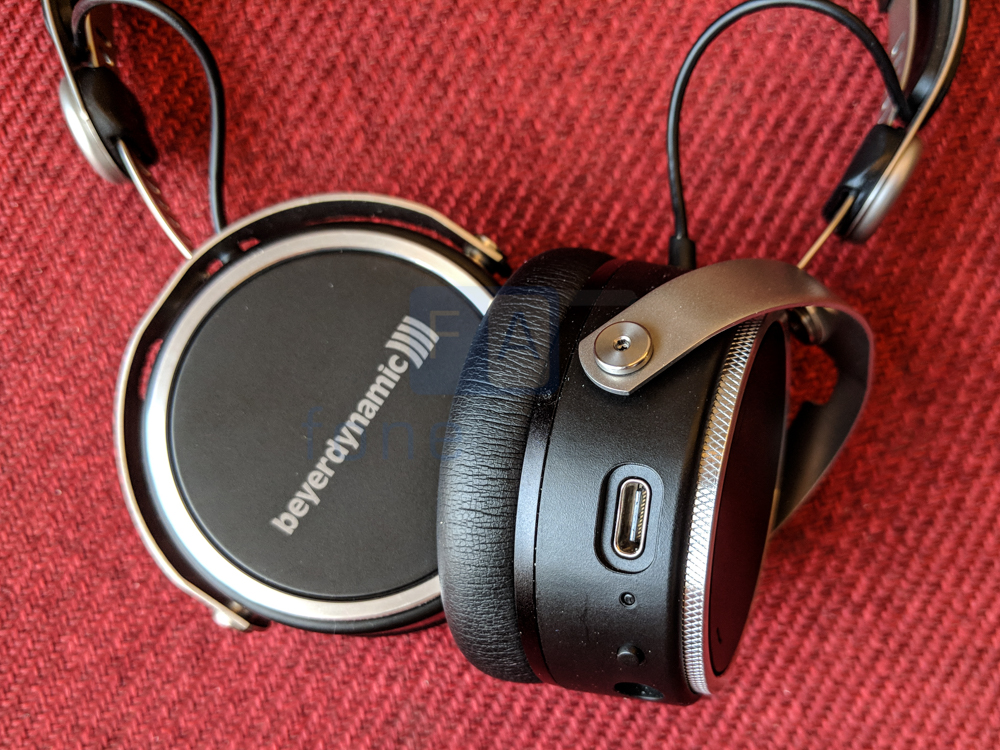 The headband has a decent amount of padding and the same goes for the ear cups. Ample but not excess. The Aventhos like most on-ears lie somewhere between in-ears and over-ears when it comes to portability and the just enough cushioning is a result of that. The right ear cup supports gestures not unlike those on the Sony WH-1000XM2 but the implementation here falls a bit short. The gestures do work but unlike the Sony headphone where they were almost flawless, it can often take multiple tries for them to work here. I'm just not a fan of gestures on headphones. You'll also find a lone power button and a USB Type C connector that is used for charging and can also be used to pipe through audio when connected to a PC.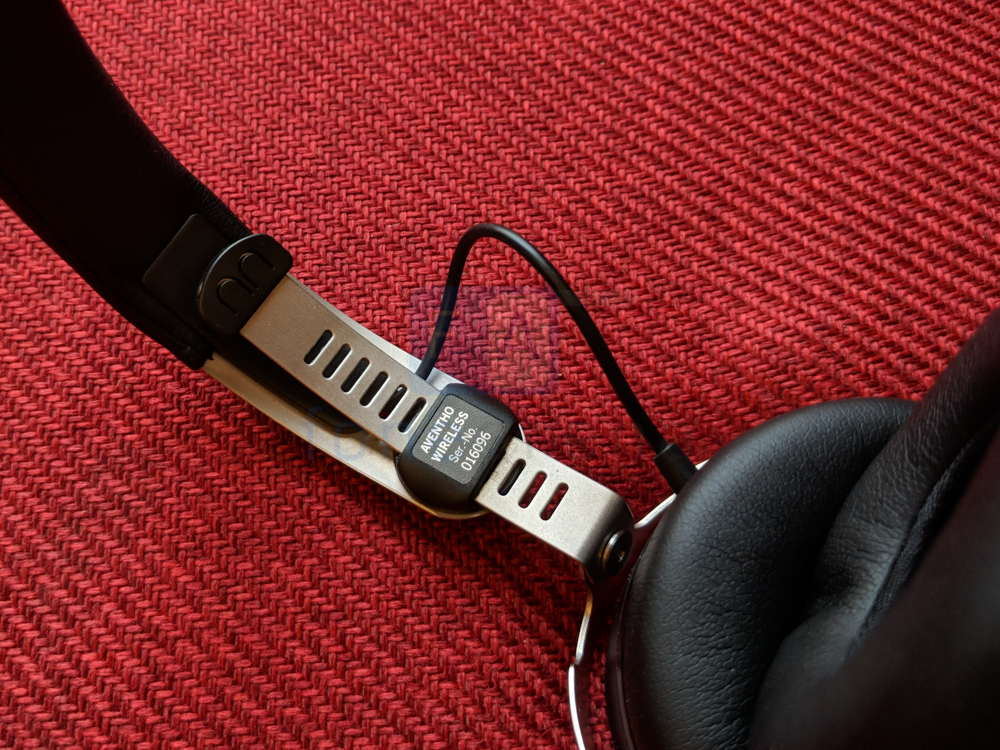 The metal headband has pivot points at two locations to help you get a good fit. There's sufficient articulation – 180 degree horizontal movement and about 45 degree vertical. We had few gripes with the design and comfort levels. Like most on-ears, you'll likely go through 45 minutes or so of listening before having to take a quick break. The clamping force is honestly not that bad at all but it does pinch just slightly around the helix of the ear. Perhaps a bit more for those who wear glasses. The headphone ends up tugging at loose hair strands if you're not careful. The lose cable connecting the speakers and passing through the headband is however cause for concern as it can easily get snagged if you haven't taken care while keeping the headphone in a bag for storage.
Sound
The Beyerdynamic Aventho sounds so good, it's not even funny. I could just call it here and say that if you've got the budget, buy these without thinking twice but it wouldn't be much of a review, would it?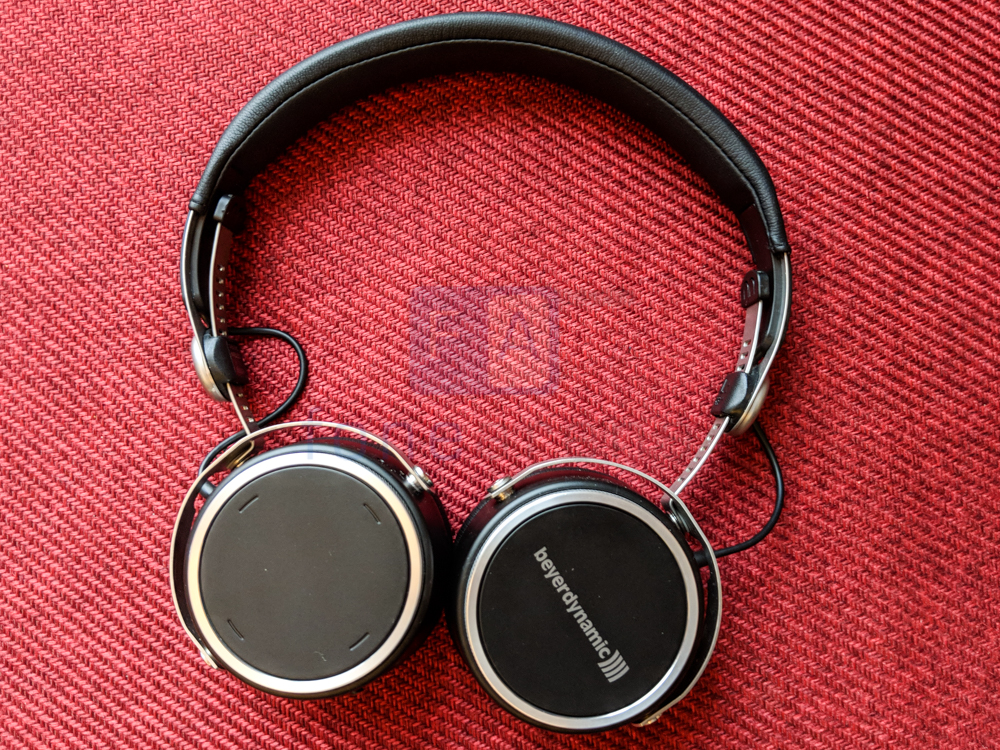 If you haven't got the hint yet, let me reiterate. The sound quality is phenomenal. Beyerdynamic has used the Tesla drivers from their well acclaimed T51P headphones and the result obviously shines. Be it complex compositions or simple piano music, heavy metal, RnB or classical, the Aventho does justice to everything you throw at it. There's a certain warmth to the sound signature that adds richness to the overall audio experience without overlapping with textures in any way at all.
Bass is tight and there is ample sub-bass to be found here. Be it guitar bass lines or the slam in modern pop music, the dynamic drivers make you feel every emotion but never do they overpower the mids in any way. The Aventho does an excellent job at resolving and isolating instruments even in the low-end so despite a pulsing bass line you'll still be able to make out minute details. Solar Sailer by Daft Punk has this gorgeous baseline that pumps throughout the song and the sub bass representation of the Aventho should please most bass heads.
The mids are lush and have so much detail on offer that it almost feels as if you're sitting across the stage from the singer. There is just enough body to make vocals really shine without being overbearing. The mids do sit ever so slightly behind in the soundscape but we didn't take this to be a problem. Admittedly, the headphones do slightly better with female vocals. Listening to some of my favourite bands, being able to hear the slight gasps for air between screams was a guaranteed hair-raising experience. All this while still being able to hear the soundscape being created by the keyboardist really is a testament to the imaging prowess of the Aventho.
Listening to Santana's Caravanserai, the soundscape created takes you to the days of the old Silk Road. The opening track with the chirping of crickets makes you feel as if you're sitting down in the middle of the desert after a weary day of traveling with an open sky above you and the warmth of a roaring flame. The experimental jazz album had a mix of African style drums and a level of complexity that was a refreshing take compared to Santana's popular rock format and it really sounds fantastic here. Be it soaring highs or thumping drums, the Aventho does justice to all.
The highs are clean and very well detailed with little to no sibilance. There's a certain clarity to the sound without being overtly bright and in your face. Ellie Goulding's soaring vocals are a good way to test out sibilance and we found the sound representation here very  comfortable.
Connectivity / Software / Battery Life
The Beyerdynamic Aventho being primarily a wireless headphone supports Bluetooth 4.2 and all the standard codecs. There is Apt X and Apt X HD support which takes you near lossless quality. LDAC support would've been really appreciated. On the iOS side of things, you get AAC support. Bluetooth range is rated up to 10metres but we noticed drops in audio around the 5-6 metres mark when listening to Tidal HiFi streams. Listening to standard definition audio results gives you a bit more freedom to move around.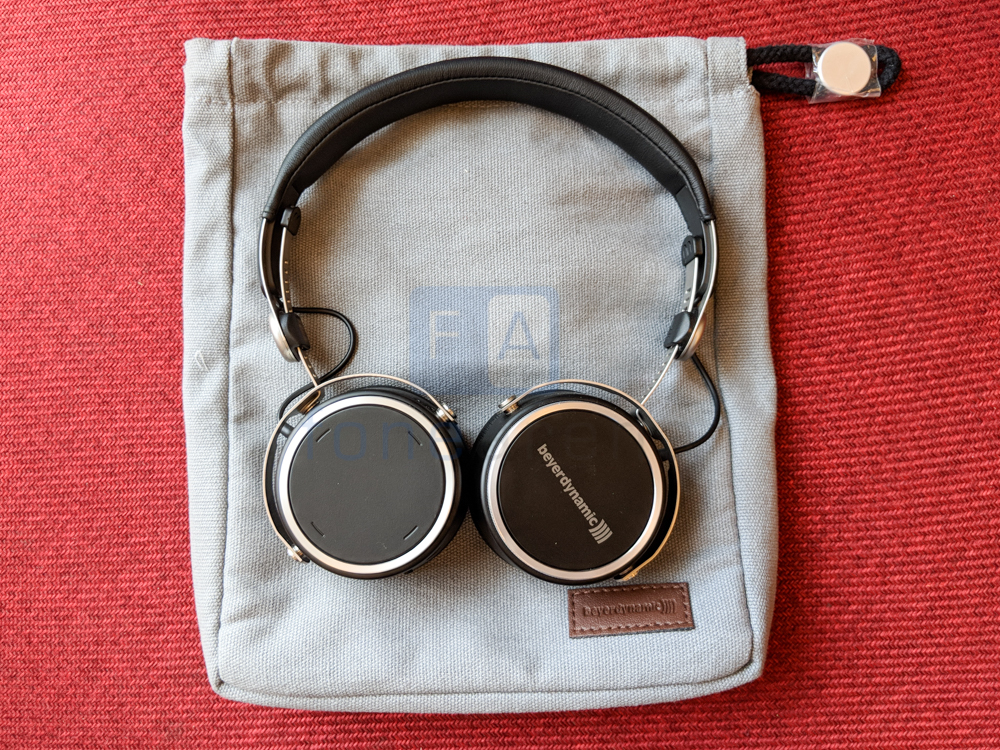 Beyerdynamic has made a big deal of the MIY app that lets you customise the sound. This app doesn't work with Android 8.0 and the only way to get support is to update the headphones using a Windows machine.  There is literally no Mac support here nor is there any way to update using your smartphone. This is a big fail in our opinion and something that really needs to be updated. Without access to a Windows machine, we didn't have any way of testing it out. Personally, I prefer testing how a product sounds out of the box and EQ'ing a headphone drastically changes the sound signature. Regardless, the app will change and adapt the sound signature using personal profiles that get stored on the headphones themselves. Results will vary for all users.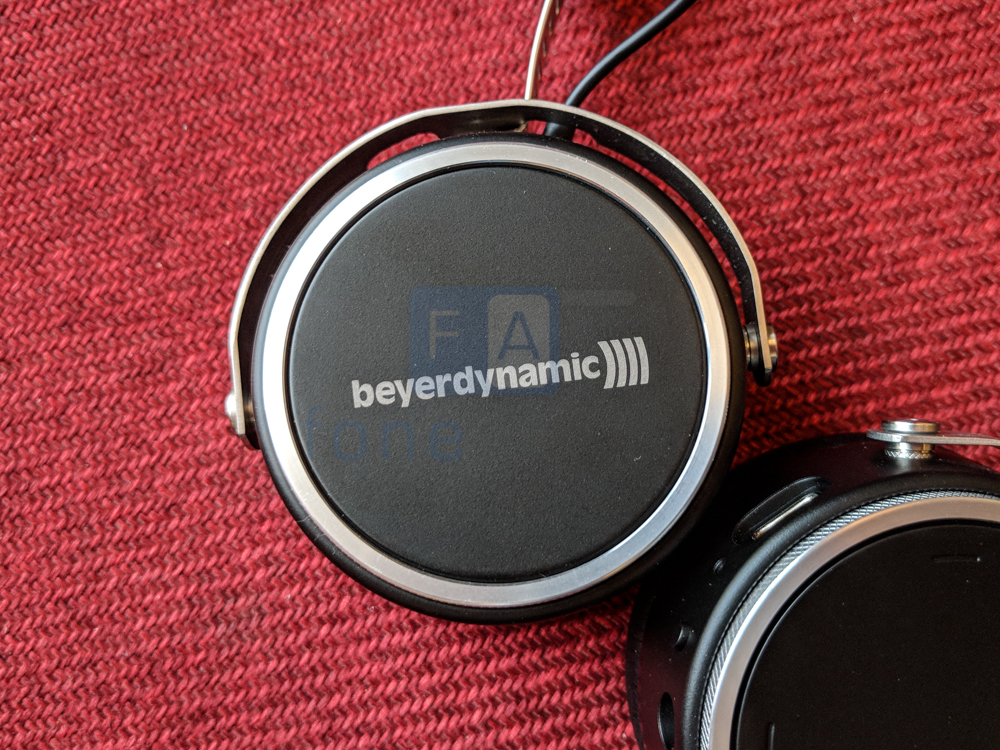 Battery life on the Aventho is absolutely phenomenal. The company claims 30 hours of use off a single charge and I'm inclined to believe them. I've been listening to the Aventho day in and day out and I never felt as if I'm going to run out of charge. That's partially because of the lack of extra features like active noise cancellation which are an added battery drain. Bear in mind that Sony's latest also offers 30 hours of battery life with ANC but in a larger form factor.
Conclusion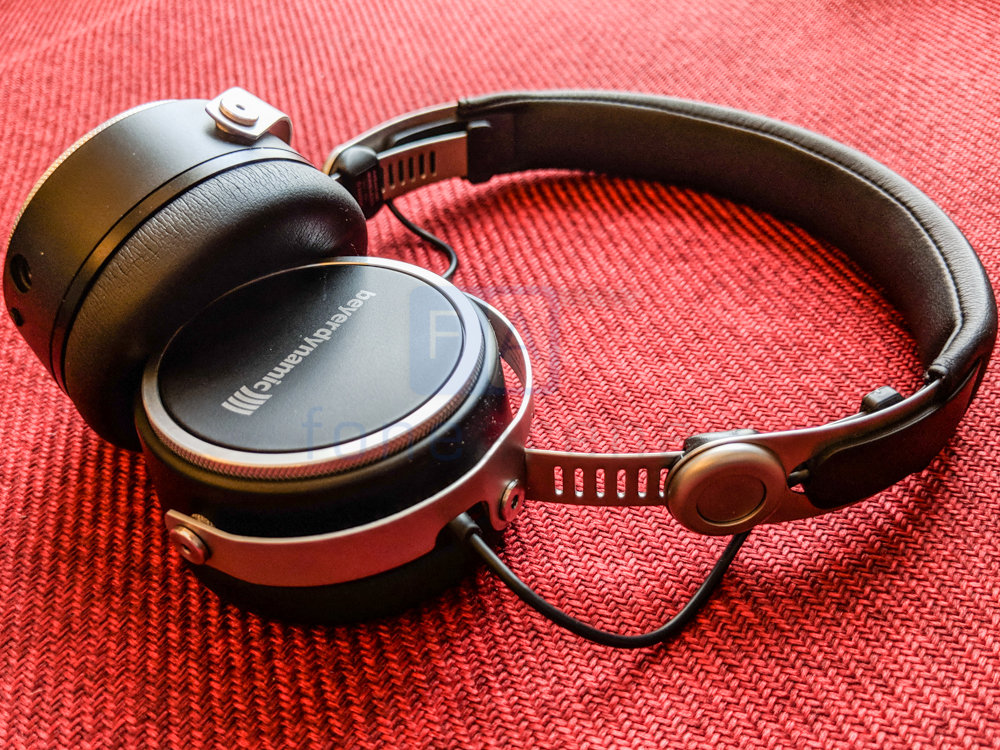 The Beyerdynamic Aventho sounds so good that I haven't touched any of my headphones or in-ears since these came in for testing. These headphones are so good that I've been listening to music for hours on end and have rediscovered long-lost favourites just to find the subtleties I might've missed earlier. Simply put, The Beyerdynamic Aventho is one of, if not THE best wireless pair of headphones you can get right now. Priced at Rs. 36,990, the Aventho is available via Headphone Zone in India.