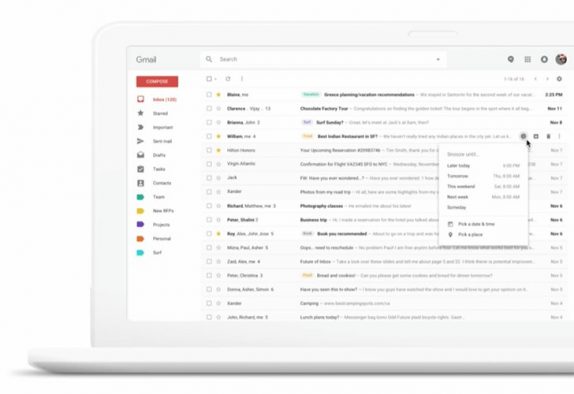 Google is said to be making changes to its Gmail platform as G Suite administrators, received an email regarding the Early Adopter Program which will be kickstarted in the coming weeks. These changes are said to bring "fresh, clean look,"  it will also bring features like the ability to "snooze" emails to reappear in your inbox later, and more.
It will also bring smart reply for messages on Gmail's web interface, easier access to other G Suite apps like Google Calendar from inside Gmail, and native offline support which won't be coming until June. Google also says that many Chrome extensions already work with the new Gmail, but it can't guarantee they all will.
These features were earlier spotted back in last year, and we also heard that Snooze feature would be coming to the Android app at large earlier this year. When asked Google about the same, it said:
We're working on some major updates to Gmail (they're still in draft phase). We need a bit more time to compose ourselves, so can't share anything yet—archive this for now, and we'll let you know when it's time to hit send.